Home to the world's largest cave, Hang Sơn Đoòng, Phong Nha-Ke Bang is 330 square miles of pristine, protected jungle.
Located in Quang Bing Province – the narrowest part of Vietnam, where only a few dozen kilometres separate the coastline from the Lao border – Phong Nha is just shy of the Demilitarized Zone (DMZ). Full of hiking and biking trails, caves and waterfalls, it's one of Vietnam's best national parks.
When combined with the adjoining Hin Nammo National Bio-Diversity Conservation Area in neighbouring Laos, Phong Nha is the biggest limestone karst landscape in the world.
Each year, more and more tourists flock to Phong Nha to explore one of Asia's biggest cave networks. One of the more unconventional ways to visit the National Park is by riding along the fabled Ho Chi Minh Trail – a dirt track cut into the jungle in the 1950s and used as a supply route during the Vietnam-America War.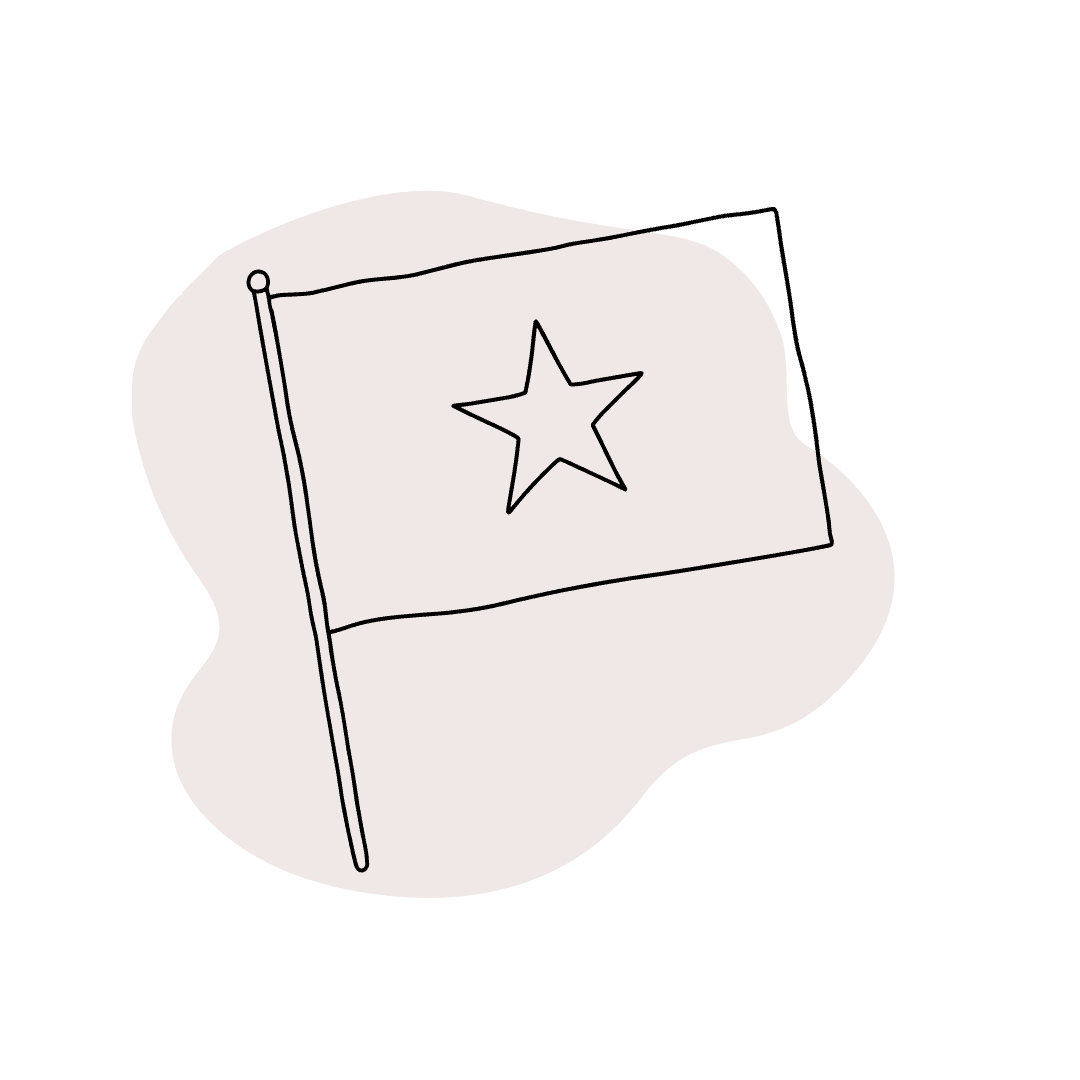 More from Vietnam
Discover the best city guides, itineraries, travel tips & hidden gems in my Vietnam Travel Guide.
Since moving to Hanoi and binging on Ken Burns and Lynn Novick's The Vietnam War, Ross and I have both become increasingly interested in the country's modern history. We stumbled on a tour that promised to 'tell us more about the Ho Chi Minh Trail than the CIA ever could'. How could we resist?
Our journey by bike along the Ho Chi Minh Trail with Phong Nha Adventure Cycling was both physically challenging and emotionally charged. It was a highlight of our time in Vietnam so far—and a New Year's Day I won't soon forget.
This post provides an account of our day in Phong Nha-Ke Bang National Park. At the end of the post, you'll find a few tips for visiting Phong Nha, plus more information about Phong Nha Adventure Cycling and my honest review of their services.
---
Please note: This post contains affiliate links, meaning I may earn a commission if you make a purchase by clicking a link (at no extra cost to you). Learn more.
---
Mr Ho Khanh, and the biggest cave in the world
It was our second evening in Phong Nha, the small riverside settlement that serves as a gateway to Phong Nha-Ke Bang National Park, and the town was alive with celebration. It was New Year's Eve, and every restaurant and guesthouse was offering a free barbecue, trying to lure backpackers in for a night of drinking.
At one of the bigger hostels, people were dancing on the tables (or so we heard). Outside, groups of men launched firecrackers from the pedestrian strip that runs down the length of the town's only bitumen road.
The discovery and exploration of Son Doong Cave, Thiên Đường (Paradise Cave), Phong Nha Cave and others has brought international tourists to Phong Nha. In just a few short years, it has mushroomed from a sleepy town to something of a mecca. This has obviously had a huge impact on the area and the people who live there.
To put it all in context, we started our day with Phong Nha Adventure Cycling by learning more about the world's biggest cave and the unexpected trajectory Phong Nha has followed since it opened for tours in 2013.
Where better to have this conversation than in the home of Mr Ho Khanh, the man who first discovered Son Doong Cave.
We left our guesthouse with our guide, Lee, in tow, and pulled up at Mr Ho Khanh's house just as an Oxalis van was pulling out of the driveway. Inside were some very lucky people: The first expedition group for 2018, headed for a multi-day hike inside Son Doong Cave. Mr Ho Khanh, now a porter for Oxalis, was travelling with them.
We climbed the stairs to the top level of the house and sat on the balcony overlooking the river. A Catholic community since the days of French rule, there are many churches scattered throughout Phong Nha.
From where we sat, we could see the spires of a cathedral and a cluster of graves marked with crucifixes on the opposite bank of the river. As we sipped on chocolate coffee – a specialty of Mr Khanh's wife – Lee, told us more about the area's history and Mr Khanh's story.
Like many men in this part of Vietnam, Mr Khanh used to be an illegal timber trader. It was while he was deep in the jungle near his home, looking for trees to fell, that he happened on the entrance to a cave that he had never seen before. He was too afraid to go inside, but he could tell that this cave was bigger than the other caves in the area.
Whenever he returned to try and find the cave again, he could never pinpoint its exact location. Mr Khanh eventually became a farmer, but he never lost hope of rediscovering the cave. In 2009, the British Cave Research Association came to Phong Nha and led an expedition to map 11 previously unexplored caves.
Mr Khanh joined them – but still, he couldn't track down the large cave. When the Cave Association returned a year later, Mr Khanh was finally able to lead them to the cave. It was mapped, named and confirmed to be the biggest cave in the world.
Mr Khanh grew close to the leader of the British expedition team. He supported Mr Khanh and his family to open a guesthouse in Phong Nha, which is where we were sitting that morning, drinking chocolate coffee. Since discovering Son Doong Cave, Mr Khanh has become something of a local hero.
People in Phong Nha appreciate all he's done to bring tourists and new income opportunities to the town. However, illegal logging continues, and there is still a lot of poverty in Phong Nha, as we would soon find out.
We left Mr Khanh's house and travelled further along Highway 20, following the river. After a few kilometres, Lee pointed out a sign tacked to a forest-drenched limestone formation to signify the start of the Ho Chi Minh Trail.
History of the Ho Chi Minh Trail
The Ho Chi Minh Trail played a significant role in the Vietnam-America War (1965-1972).
There were, in fact, five trails – the air trail (plied by planes), a sea trail (ships moving from Haiphong to the South), a pipe trail (a huge bamboo pipeline used to funnel oil), a bank trail (the money trail, if you will), and the most famous trail of all, Trường Sơn – a network of roads and dirt tracks totalling almost 20,000 kilometers.
Connecting North and South Vietnam via Laos and Cambodia, the Ho Chi Minh Trail was used to ferry soldiers, ammo and other provisions.
The Trail itself pre-dates the war; it was carved out of the jungle in the 1950s on orders from Ho Chi Minh, who anticipated its necessity. A network of roads and pathways, the Trail tracks deep into the jungle in order to bypass the DMZ, looping into neighbouring Laos and Cambodia.
During the war years, drivers would wait for the cover of darkness before driving trucks up and down the Trail in short stints between stations. Volunteers, many of them students and young women, were responsible for the upkeep of the trail. In an effort to cut off the vital artery, the Trail and its surrounding areas were heavily bombed – including Phong Nha.
The Ho Chi Minh Trail is no longer a continuous path. Some sections have been paved over to make highways; other parts remain much as they were in the 1960s – narrow dirt tracks.
When it rains – which it does a lot of in Phong Nha – the dirt Trail gets very muddy. This was to be the setting for the first half of our day of cycling.
War stories
Leaving Highway 20, we coasted down a concrete ramp to the river's edge and jumped on a sampan. Mr Tham, who has been commandeering these waters since he was 13 years old, paddled with his wife at the opposite end.
During the war, Mr Tham transferred Viet Cong soldiers and supplies across the river. Now, he mostly ferries school children.
Mr Tham's wife, Ms Nanh, has her own tale to tell. When she was 10 years old, she told us, she found a parachute in the jungle. A pilot had been shot down. Some men set upon him. She convinced them to back off, and he lived to be transported to a POW camp in Hanoi. When we asked what had happened to the pilot in Hanoi, Ms Nanh couldn't tell us.
She did think that he should return to Phong Nha to thank her for saving his life. Back home, we did a bit of research online and found at least two or three men who could potentially have been the pilot in Ms Nanh's story.
We climbed out of the sampan on the opposite riverbank and continued cycling through a small village. Lee pointed out a few people to us, including one army veteran, still dressed in his green uniform. He had lost his paperwork after the war, Lee told us, and so could not claim the usual benefits of a land package and monthly pension awarded to veterans by the government.
The house belonging to Mr Toan and his wife is instantly recognisable by the squeals of the couple's grandchildren playing in the front yard. We had a quick tour of the property and marvelled at Mr Toan's 'cow fishing lines' – bamboo poles rigged together with cord. When affixed around a cow's neck, the cord leash keeps them from straying too far afield.
The Village Chairman and his wife
As we left the village's concrete laneways and continued along the dirt Trail, the mud got thicker and the pools of rainwater deeper. This part of the ride was very hard going. I lost count of how many times I fell off my bike. Eventually I had to put my camera away for fear of taking it down with me into the knee-deep mud.
I can only imagine how treacherous it would have been driving a truck along the Trail at night with no headlights.
I was relieved when Lee finally stopped at the front gate of Mr Thiet's house. Now in his late 80s, Mr Thiet is the former chairman of his village and played an important role in protecting the community during the war.
The home he shares with his wife is dimly lit. A pot of tepid green tea and four upturned glasses sit on a big wooden table in anticipation of guests. A few framed pictures hang in the living room, and behind the curtain that marks off the house's sleeping quarters, I spotted a black and white portrait of a beautiful young woman dressed in soldier's garb.
As we sat drinking tea, Lee interpreted Mr Thiet's war stories. He seemed pensive but eager to talk to us. He told us how it was his duty as Village Chairman to fire a warning shot if there was an incoming airstrike.
During the war years, everyone in the community pitched in to work together, making conical hats and other provisions for the Viet Cong. Even children had their part to play – three children were equivalent to one adult worker. Mr Thiet's village had a workforce of more than 200 able bodies.
Mr Thiet has a sharp mind and is a creative problem solver, so I'm told. Outside the house, he and his wife graciously posed for a photo, standing next to a bamboo contraption he made to collect rain water, for making tea. It was a humbling experience to be able to sit down with Mr Thiet and hear his stories.
Dark Cave
We left Mr Thiet and cycled on. Eventually the jungle opened up, and we found ourselves cycling through corn and peanut fields – barren and muddy at this time of year. Lee told us that most farmland is privately owned, but that neighbours usually pitch in to help each other with planting and harvesting.
There was no one working the fields today – no one to see us slip and dive into the muddy earth as we moved cautiously along the narrow dykes.
The path led us back onto the highway, and we finally put the Ho Chi Minh Trail and the worst of the mud behind us. We were treated to an amazing spread of sticky rice, pork, ribs and chicken for lunch at the restaurant that adjoins the entrance to Dark Cave.
We had actually eaten the same meal on the previous day as part of our cave tour, but the food tasted better the second time around because we had worked for it.
Mooc Spring
After lunch, we pushed on and cycled up to the edge of the 'core zone', the more heavily protected centre of the National Park. Mooc Spring ('rising' or 'powerful' spring) gets its name because of the force with which the water rises to the surface. We paid the small entry fee and walked along the boardwalks.
The crystal clear waters were just what our mud-caked shoes needed. Unfortunately, the water level was too high for swimming on the day we visited and part of the boardwalk was closed off. We were still able to dip our feet in.
Riding back down the highway towards Phong Nha town was the easiest and most pleasurable part of the ride. We had the road to ourselves. Coasting along with thick forest on either side of the road was so peaceful.
The final leg of our journey led us back down to the river and over one of the suspension bridges that connects Phong Nha town with the smaller villages on the opposite bank. The suspension bridge was only completed in 2015 after a flood destroyed the original concrete bridge.
Wine Cave
Today, caves are Phong Nha's biggest tourist attraction. But during the Vietnam-America War, they served a very different purpose. Some of the bigger caves provided refuge for local residents during air strikes, which were frequent and heavy around the Trail.
We rode across a vast grassy field and left our bikes at the foot of some karts. Lee guided us to the entrance of Wine Cave. There's a rule in Phong Nha that whoever 'discovers' a cave first has the right to name it.
Wine Cave's moniker comes from the cave's historic purpose – it was used by the Viet Cong to distill rice wine from their food rations.
At some point, Lee tells us, Wine Cave was also used to accommodate up to 300 people, shielding them from airstrikes. The nearby Phong Nha Cave, which is much, much bigger, could hold up to 2,000 people. In the days when it was used as a hiding spot, the entrance to Wine Cave was concealed by thick foliage.
A lot of the primary forest in Phong Nha was destroyed by defoliants during the war; around Wine Cave, young gum trees have been planted to help restore biodiversity.
Inside the cave, we saw patches of brickwork where people must have constructed privacy walls or dividers to split the cave into smaller quarters. Rock ledges high up on the cave walls were used for storage or sleeping, and you can still see carvings etched deep into the stone. Lee pointed out one such carving, a passage of text.
Translated from Vietnamese, it said something along the lines of 'solidarity with our brothers in the South'. As we were leaving the cave, Lee pointed out another carving. This one was a symbol that we could all understand: a peace dove.
An honest review of Phong Nha Adventure Cycling
After five months in Vietnam, we've had a wide range of tourism experiences – from the fantastic to the bizarre. Our cycling excursion with Phong Nha Adventure Cycling was undoubtedly the best day tour we've done so far. We had everything we needed, including mountain bikes that were tailored to our height.
Our guide, anh Lee, was both knowledgeable and kind. The tour stayed perfectly true to the itinerary and delivered on everything that was promised.
At 65 US per person, we thought the tour was great value and on-par with other day trips in Phong Nha. A cycling tour is a great way to mix up your time in Phong Nha and to get a different perspective on the National Park (rather than being inside dark caves the whole time)—and perfect for non-motorcyclists like us.
The company also runs tours through Phong Nha's villages and from Phong Nha to Hue via the DMZ. For more information or to make a booking, get in touch with anh Shi via the Phong Nha Adventure Cycling website.
Tips for visiting Phong Nha
Choose a hotel/homestay on the river. Phong Nha isn't the most attractive town in Vietnam, so it's preferable to stay along Highway 20, the main road that follows the river from town into the National Park. There are a couple of options to choose from: Highway 20 Guesthouse, Ho Khanh Guesthouse or Phong Nha CoCo House, which is where we stayed (and highly recommend).
There are a couple of outfits offering cave trips according to a couple of different schedules. Tours by minibus are all-inclusive and can be booked on arrival through your guesthouse. It's easy and efficient, and the best choice if you don't have your own transportation.
Budget accordingly—depending on how many cave trips you do, Phong Nha can start adding up. As an example, our day trip to two caves cost around 1 million VND per person. There are two ATMs in Phong Nha town if you need to withdraw more cash.
Bring swimmers and old clothes if you plan on visiting Dark Cave. You will get wet and muddy. For more information about caving in Phong Nha, check out Kimmie's guide on Adventures & Sunsets.
---
---
More Vietnam travel resources