Planning a trek and wondering where to stay in Sapa, Vietnam? Sapa has a wide range of options for travellers—from hostels and hotels, to ecolodges, to family-run homestays. Here are some of the very best accommodations Sapa has to offer.
Essential reading: How to travel from Hanoi to Sapa by train, bus or VIP van.
Accommodation can make or break a travel experience. Thinking back on the lowlights of our past three years of travel (don't worry, there haven't been too many), it was almost always our choice of accommodation that tipped a place over the edge into somewhere we loathed. By the same token, we've fallen in love with plenty of towns and cities largely thanks to excellent accommodation and the hospitality that comes with it.
Nowhere is this more true than in Sapa, Vietnam. Sapa is a land of contrasts. Sapa town, which gets busier and busier year on year, is a backpacker's mecca and has the bars and tourist shops to match. Not 20 minutes away in the nearby countryside, you'll find quiet hamlets and homestays that have a totally different feel.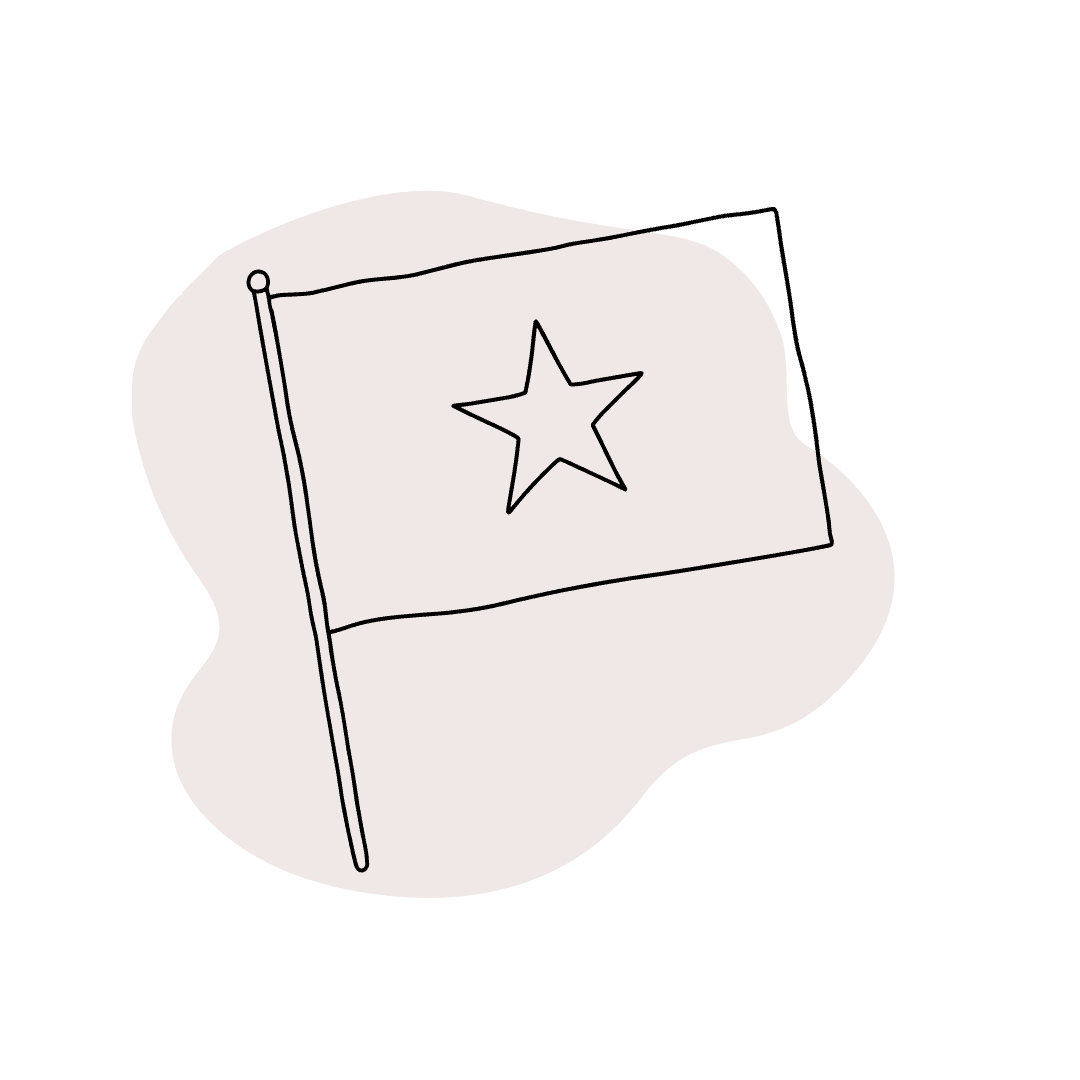 More from Vietnam
Discover the best city guides, itineraries, travel tips & hidden gems in my Vietnam Travel Guide.
Depending on what you plan to do in Sapa, you might find yourself staying in a combination of both town and village accommodations. For example, I arrived in Sapa after a day trip to Bac Ha Market and needed an easy hotel in the centre, close to a restaurant for dinner. After one night, I wanted to get out of town and experience something a little more authentic.
When I was looking for places to stay, I was overwhelmed by the sheer volume of accommodations in Sapa to choose from. This round-up of Sapa hotels, hostels, homestays and ecolodges—recommended by me and other travellers—is designed to help you decide where to stay in Sapa, Vietnam.
Please note: This post contains affiliate links, meaning I may earn a commission if you make a purchase by clicking a link (at no extra cost to you). Learn more.
Where to stay in Sapa town
While Sapa town isn't exactly the most atmospheric place to stay, it does make for a convenient base. Most tour companies collect guests from the centre of town, so it's good to stay central if you need to get an early start or you're arriving back late in the evening and don't want to commute to a village. Sapa town is also where you'll find all the restaurants and bars—so it's a good choice if you want lots of variety come mealtime. Here are some top choices for accommodation in Sapa town.
Sapa Unique Hotel
Recommended by me
One of a collection of hotels set on a steep side street, Sapa Unique's biggest asset are the incredible views you get from the gorge-facing balconies. It's especially gorgeous in the early hours of the morning, when the valley is filled with mist.
Recently revamped rooms are clean and spacious, with daily service provided. Free breakfast is served in the restaurant at the front of the property—it's basic, but it does the job. Rates are very reasonable, from 25 USD/night at the time of my visit (July 2018). I found staff friendly and helpful; they happily stored my luggage and booked a taxi for me after I checked out.
My only complaint is that my room opened almost directly onto the ground-floor bar/dining area. I wouldn't mind normally, but I was travelling in Sapa alone and would have preferred something with a bit more privacy and security. You might like to request an upstairs room if this is something that might bother you.
Check rates & availability on Agoda.
---
The Grand Blue Hotel
Recommended by Tasha, Backpackers Wanderlust
Sapa is a must-visit destination in Vietnam and has a variety of accommodation options. A favourite of mine is The Grand Blue Hotel.
After trekking in Sapa during February, which was a cold and wet experience, we decided to splash out and stay at the Grand Blue Hotel. We were well looked after in the cold weather with a heater, a warm bed and a hot shower.
A basic double room starts from a low 29 USD or, if you really want to splash out you can go for a room with a view of the surrounding mountains from 36 USD. Private bathrooms are standard with any room and some even have baths. The free WIFI is speedy, the hotel itself is a short walk from the main town, and there are plenty massage stores right outside which is a priority after trekking!
Check rates & availability on Agoda.
---
Sunny Mountain Hotel

Recommended by Claire, Claire's Footsteps
Sunny Mountain Hotel is a great place to stay in Sapa. Located a short walk from the train station and Sapa Express stop, its entrance is slightly hidden. But once it opens out into the roomy lobby, you'll get an immediate taste of luxury.
The room rates vary, depending on whether you want a street or mountain view and if you're keen to go for a larger, luxury room. I was lucky enough to be upgraded on my second visit! The rooms have comfy beds, great showers and the mountain views are extraordinary.
Included in the room rate is a buffet breakfast with tons of delicious dishes—including some great vegetarian options. The restaurant on the top floor has a mesmerising view of the mountains around and is open for breakfast, lunch and dinner. Massages are also offered at Sunny Mountain Hotel for an extra fee—perfect if you need an antidote to sore muscles after trekking in Sapa!
Check rates & availability on Agoda.
---
Sapa Royal View
Recommended by Alex, Swedish Nomad
Royal Sapa changed hands back in 2014 after the previous owner didn't do enough to please customers and keep the hotel running. The new management, however, is determined to give a great experience, and now Royal Sapa is one of the best hotels in the Sapa area.
The views from the rooms are beautiful, beds are comfy, and the price is reasonable, from 40 USD per night. I especially like their spacious Deluxe Double rooms, which come with a king-size bed, mountain views and WIFI. The hotel also has a restaurant and offers tours. Royal Sapa Hotel also arrange pick up from the train station in Lao Cai.
Inquirie via the Sapa Royal View website.
---
The Hill Station Boutique Hotel
Recommended by me
I didn't get to stay at the Hill Station Boutique Hotel, but I ate lunch at the adjoining Hill Station restaurant and the manager kindly let me poke my head inside the hotel.
It's the only boutique accommodation I could see in Sapa town—the branding and chic interior design make it stand out immediately from the other hotels in the area. The location is great, on the same sloping street as Sapa Unique and with similar outlooks from the back of the property. If I ever make it back to Vietnam and I'm wondering where to stay in Sapa, this will be one of the first places I look up. There are only a couple of rooms available, so advance bookings are essential.
Check rates & availability on Agoda.
---
Where to stay outside Sapa town
If you have a chance to get out of Sapa town, the surrounding countryside is a wonderful place to experience local culture and customs, and tune out for a while. Village homestays, luxury resorts and ecolodges perched high on hills and tucked away in low valleys—Lao Cai Province has it all. Here are some options to consider.
Indigo Snail Boutique Hmong Homestay
Recommended by me
Located in Ta Van Village, about 40 minutes by bike from downtown Sapa, Indigo Snail is close enough to town to still be convenient, and far enough away to feel like an 'authentic' village experience.
Staying here was definitely the highlight of my time in Sapa. Sue, the host, and her family are delightful and extremely welcoming. The homestay is relatively new so they are still ironing out a few service kinks—but the exquisite decorations and styling of the shared room and private bungalows more than makes up for it.
You can tell that Sue and her family genuinely enjoy welcoming guests and sharing their Hmong culture, which makes staying here a special experience. Indigo Snail is one of few businesses in the area that's owned and managed by a Hmong family.
Check rates & availability on Agoda.
---
Topas Ecolodge
Recommended by Jolene and Andrzej, Wanderlust Storytellers
Topas Ecolodge is by far the most amazing place to stay at when visiting Sapa, Vietnam. We had a pleasure of staying here in the month of September and we're glad that we did!
Topas Ecolodge is well-known for its rustic stone bungalows, the eco-friendly aspect of the accommodation and of course for the picturesque views. This place is one of the most peaceful places we've ever stayed at. The bungalows are set high atop a hilltop surrounded by the spectacular views of the cascading rice fields of the Hoang Lien Son mountain range. Not to mention the views from the lookout, which are ridiculously beautiful.
The room rate includes a buffet breaky and free shuttle bus that can take you into Sapa town. And if you stay here in September, only if you are up for it, you can also join in on the fun of the Vietnam Mountain Marathon. Yup, I reckon blissful relaxation sounds so much better here than running on the hilltops, don't you think?
Check rates & availability on Agoda.
---
Song Sapa Valley Homestay
Recommended by Jessica, Notes of Nomads
Song Sapa Valley Homestay is an extremely special place to stay in Sapa. It's not organised by a tour company or a hotel, and you can't find it on any booking sites. It's run by a Black Hmong family who take in travellers wanting to experience local life.
To book, you simply call Ger, who has excellent English, on her mobile phone (she can speak it, but can't read). If she has spare beds, she'll arrange to meet you at the local church in town on the day you arrive, and then walk you the four hours to their house up in the mountains.
She doesn't have a set price for stays, so you can contribute what you can. But the equivalent of 20 USD is a good guide per person/per night. This includes lodging, food, and any activities the family may do with you during the day, such as hikes. It's an extremely authentic experience, with no set schedule; they will customise activities based on your interests.
We stayed in July 2013 and still often recommend it to our friends when they visit northern Vietnam!
Inquire using the phone number listed here on Facebook.
---
Zizi Mekhoo Sapa Homestay
Recommended by Mary, Move to Vietnam
I stayed at Zizi Mekhoo Homestay around January 2017. At that time, the homestay was only half-a-year or so old. It was already pretty popular; another backpacker in Hanoi recommended it to me. The dorm room was 7 USD, while the set up was really something I was aiming for: A place that felt like home surrounded by hospitable and kind locals.
The facilities are very clean and well looked after. We ate dinner together and shared jokes. I also booked a trekking tour with them, which was a great experience. The staff or hosts are very nice and speak English very well. Another thing to love about this place is the beautiful views the moment you step outside.
Check rates & availability on Agoda.
---
Over to you! Have you stayed somewhere awesome in Sapa, Vietnam that you'd like to recommend to other travellers? Let us know about it in the comments below!
---
Pin this post for later: