About
Hi, I'm Emily Lush – the writer, photographer, content creator and travel designer behind Wander-Lush. Originally from Brisbane, Australia, I've been on the road since August 2015.
Over the past seven years, I've been lucky enough to live in four different countries and travel to almost 50 more.
I've slow-travelled overland across the Balkans, explored hard-to-reach corners of Vietnam and Cambodia, fallen in love with the Caucasus region, and criss-crossed my way across parts of Latin America, the Middle East and beyond.
As a digital nomad, I run my travel blog full-time while also doing freelance writing on the side. My words and photos have appeared in National Geographic Traveller Magazine UK, Passion Passport, CNN Arabic, Condé Nast Traveller – and many other publications.
I am the co-author of the Digital Nomad Guide to Tbilisi, the first ebook written for remote workers in Tbilisi, Georgia. I also offer a travel design service to help people like you plan their dream itinerary.
At the start of 2020, I moved to Georgia (the country). I am currently based in the beautiful city of Kutaisi.
My story
I was born and raised in sunny Brisbane – which might explain how I was able to tolerate three years living in humid Southeast Asia, and also why I've been searching for a place where there's four seasons ever since!
Growing up, I was fortunate enough to go on lots of short trips around the Pacific, Asia, Europe and the US with my family. This is where my passion for travel comes from.
In my early 20s, I worked as a magazine journalist and freelance writer before a life-changing trip around Southeast Asia inspired me to embark on a new career in international development. My first introduction to expat life was during a three-month internship in Luang Prabang, Laos.
After I completed my Masters Degree in Communication for Social Change, I worked as a consultant for NGOs in Phnom Penh and Hanoi for two years, developing my blog as a creative side project.
In 2017, I visited the Caucasus region for the first time and fell head over heels for the country of Georgia.
In 2018-19, my partner and I spent 10 months travelling around the world, starting in Colombia and ending in Georgia, where we fell in love with the food, hospitality and those oh-so-beautiful mountains all over again.
In February 2020, we moved to Tbilisi. After stints living in Batumi and several other cities, we finally chose Kutaisi as our home base.
Personal updates
About Wander-Lush
Wander-Lush started out like many other travel blogs – as a journal of sorts where I would share personal stories, document handicrafts (I'm obsessed with textiles and weaving) and post photos I took on my phone. For many years, it was little more than a fun hobby to keep me busy when I wasn't working on my 'real' job.
During my years in magazine journalism, I always dreamed of having my own publication. I love every aspect of content creation – from brainstorming ideas to developing angles, interviews and research, to photography and graphic design. I found that blogging was the perfect outlet to practice my skills.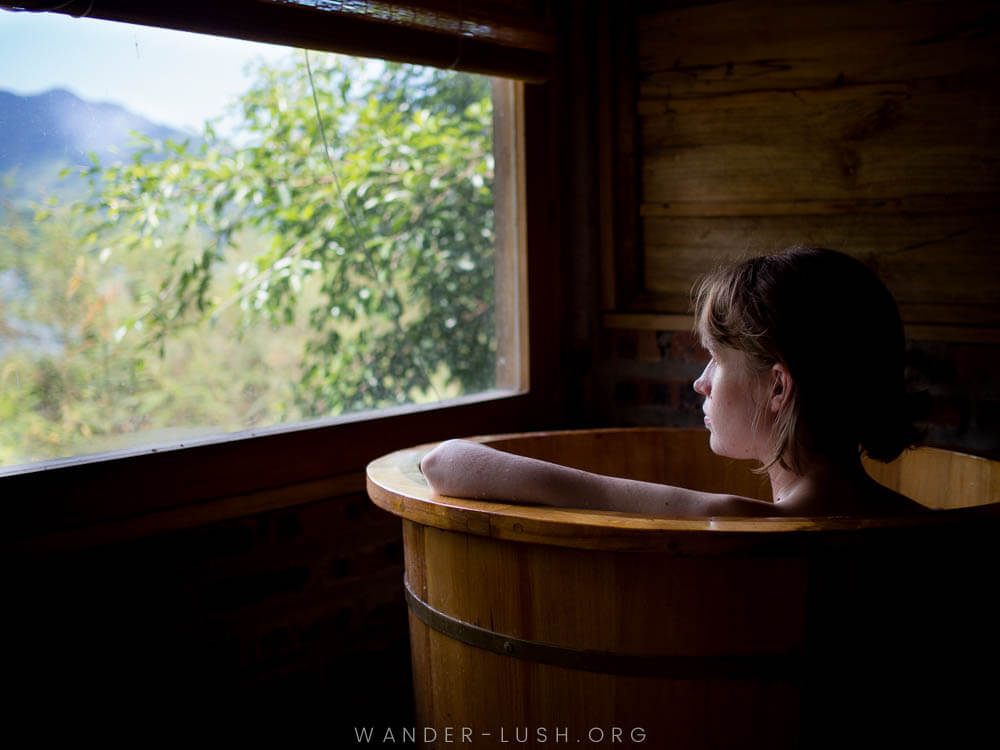 I quickly discovered there's a lot more to running an online business, though, and had to teach myself everything else, including SEO and marketing. Slowly but surely, my little side project grew into a full-time job.
Throughout this evolution, I've never let go of my passion for honest storytelling. I try to write as much as I can, as often as I can, about the topics I'm most passionate about: handicrafts, traditions, cuisine, social enterprise and the like. This is where my three content themes – 'Colour, Culture & Creativity' – come in.
At the same time, I want this website to be a useful resource for travellers above all else. I focus most of my energy on writing comprehensive, in-depth guides that bring a fresh perspective to frequently visited destinations and promote lesser-known corners of the globe.
My mission
I'm driven by a sense of curiosity and a hunger for learning about different cultures. I'm a big believer in the power of responsible tourism to inspire positive change in the lives of individuals and communities. My background in international development, Fair Trade and sustainable fashion inspires my passions for cultural exploration and supporting development through tourism.
My ultimate goal is to make this website a platform for promoting small and local businesses through sustainable and culturally immersive travel. I want to spotlight destinations where tourism can have a positive impact, and encourage people to pursue deeper, more meaningful travel experiences.
I have zero desire to visit every country in the world. I want to go deep instead of broad. Although I love discovering new places, I would be quite content revisiting the same handful of countries over and over again for the rest of my days!
Over the past 24 months or so, I've been striving to make this travel blog the most comprehensive resource for travel in Georgia, Armenia and Azerbaijan while also sharing information about the countries I have lived in and know well, particularly Vietnam and Cambodia.
Follow my journey
I post daily updates on my Facebook Page and the occasional photo on Instagram.
For news about life in Georgia and fresh stories straight from the blog, please sign up for my monthly newsletter.
Work with me
Are you interested in collaborating? Visit my Work With Me page for more information and to request a copy of my Media Kit.
If you're interested in reading samples of my published writing or you want to hire me for a freelance project, please visit my portfolio site or LinkedIn page.
Get in touch: emily[at]wander-lush.org