Discover the best cultural trips and immersive travel experiences our world has to offer. From Southern India to the High Arctic, here are the top 30 countries and regions for cultural tourism this year.
With many of us now on the lookout for deeper and more meaningful travel experiences, cultural tourism – travel that prioritises learning about and appreciating different ways of life – has never been more appealing.
Immersive cultural experiences give travellers an opportunity to see the world from a different perspective, form meaningful relationships, and develop new skills. They can also open the door to a slower, more sustainable type of travel that has benefits for local communities and a lighter impact on the planet.
Whether you're a seasoned cultural traveller researching for your next trip or you're interested in getting off-the-beaten-track but aren't sure where to start, I hope this guide to culture and travel offers you some food for thought!
I also suggest reading these tips for socially responsible travel for advice about engaging with different cultures in a sensitive and mindful way.
---
Please note: This post contains affiliate links, meaning I may earn a commission if you make a purchase by clicking a link (at no extra cost to you). Learn more.
---
What is cultural tourism?
Cultural travel is as broad and multifaceted as culture itself – it's difficult to pin down, and highly subjective. For me, cultural tourism is a kind of travel that prioritises activities and experiences designed to immerse you in a way of life that differs from your own.
It might involve consuming tangible cultural products (museums, archaeological sites, food, tea) or encountering intangible cultural elements (rituals, performances, processes). As well as art, literature, religious monuments and the like, it also encompasses ways of living, values and beliefs – both historical and contemporary.
It's almost impossible to avoid local culture when you travel. No matter your motivation, it's inevitable that you'll end up experiencing some aspect of local culture, even if it's something as simple as eating local cuisine or learning a few words of the language.
Apart from these incidental encounters, cultural tourism represents a more concerted effort to engage with local culture through specialised activities. In the same way an adventure traveller might seek out a particular hiking route, for example, a cultural traveller might plan their trip around a festival.
Cultural vacations might involve:
Learning a new skill, for example through a cooking class or craft workshop
Attending a local festival or event
Participating in a ritual or ceremony
Eating local food
Staying with a family at a homestay
Visiting a community-based tourism project
Visiting World Heritage Sites and immersive museums
Taking a locally guided tour
There's lots more to cultural trips (as you'll soon see), but these are some of the common elements we tend to associate with this genre of travel.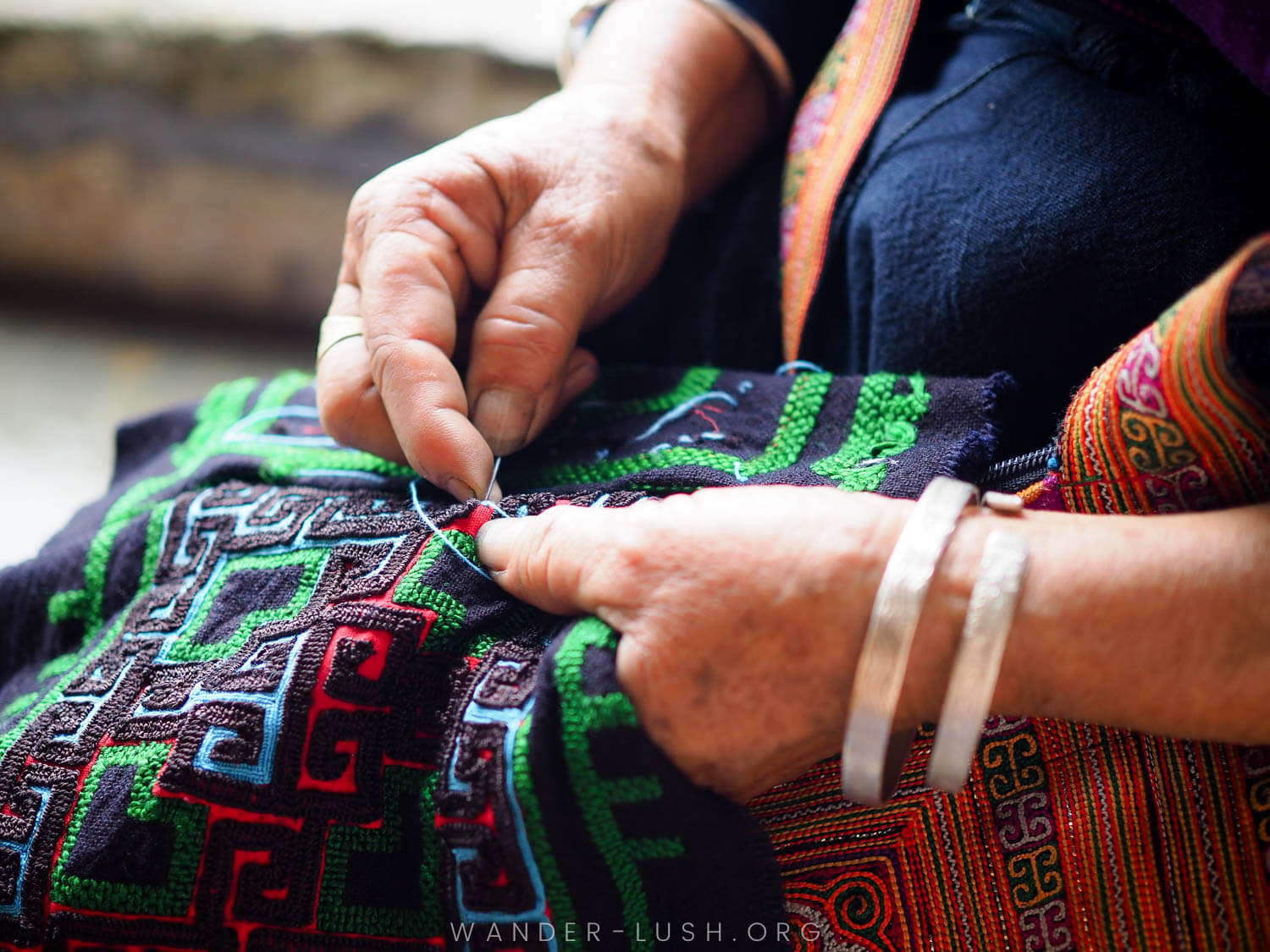 Pros and cons of cultural travel
Cultural travel is almost a guaranteed way to enrich your experience as a tourist. But it's worth noting that this type of travel has both benefits and downsides for host communities.
Cultural tourism helps to encourage the preservation of culture and heritage by keeping endangered traditions alive. There might be little demand for heritage handicraft skills, for example, but outside interest (and an opportunity to earn an income) could be enough to safeguard a tradition that might otherwise have been lost.
By the same token, cultural tourism can incentivise better protections for physical heritage sites, ensuring that monuments and the like remain accessible for future generations. Cultural tourism can have far-reaching social impacts and environmental benefits when it gives rise to new social enterprises, local businesses and women-led ventures geared towards giving tourists an immersive experience.
On the other hand, there's always a question mark around authenticity when it comes to cultural travel. If a ritual is performed for the benefit of outsiders, does it lose its meaning? Commodification of culture for tourism is a serious issue that impacts many communities and can be damaging to social and economic development more broadly.
Cultural tourism often involves travelling to more remote areas, which introduces a whole host of other pros and cons. A road constructed for the benefit of tourists is also new infrastructure for the community – but it might speed up globalisation and cultural erosion, while the very presence of tourists can worsen environmental pollution or cause rifts between different social groups.
These are complicated issues. Personally, I think cultural exchange is one of the most important aspects of travel and when managed properly and in a way that actively involves communities, the benefits can outweigh the drawbacks.
---
Top 30 countries & regions for cultural trips
There's not a town, city, county or region in the world that doesn't have something amazing to offer in terms of local culture. This makes it very hard to pick the 'best' places for cultural tourism.
However, each of these 30 hand-picked destinations stands out for its extravagant festivals and celebrations, rich cuisine and heritage handicrafts that give travellers a window on culture, heritage and the local way of life.
At the end of the list, you'll find my top tips for having a more culturally immersive travel experience no matter where in the world you go.
Cultural destinations in the Americas
Antioquia Department, Colombia • Cuba • Ecuador • Big Island of Hawaii, USA • Orleans Parish, USA • Oaxaca, Mexico
Colombia's Antioquia Department – for pueblos, bandeja paisa & Botero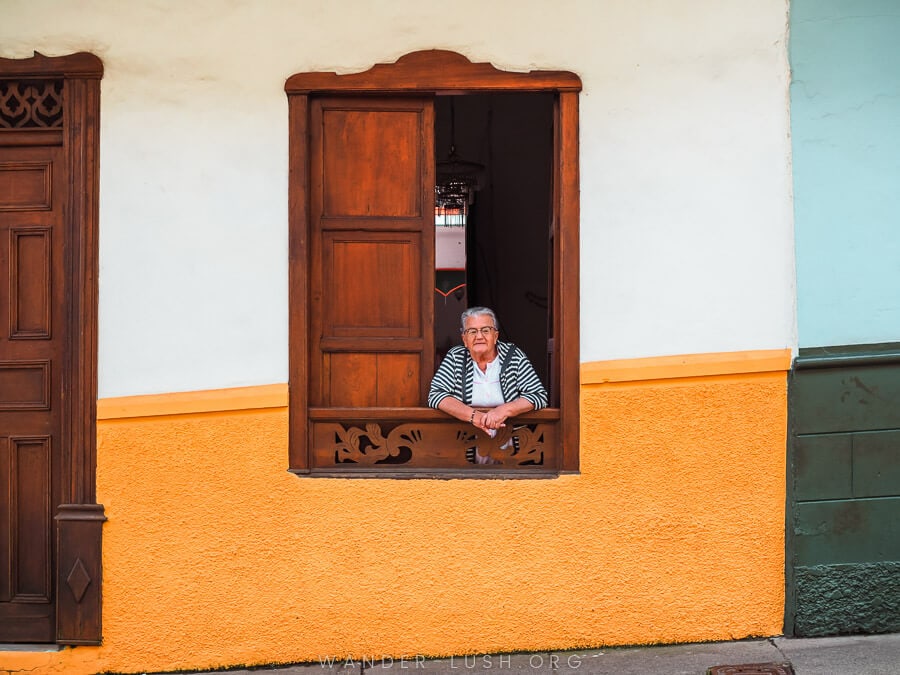 A melange of Indigenous traditions and colonial influences, there are few destinations in the world more culturally vibrant or intriguing than Colombia.
Antioquia Department in the north-west – with the city of Medellin as its capital – has become one of the most popular destinations in the country for tourists, beloved for its exquisite landscapes, colourful small towns and coffee farming heritage.
Along with several other departments, this part of Colombia is home to the Paisas, a self-defined cultural group whose name is derived from a Spanish word meaning 'countryman'. They speak their own dialect, eat their own cuisine, and pass down their culture through a rich tradition of music and folklore.
Modern-day Antioquian culture is defined by the region's artists, writers and poets. And then there's the city of Medellin itself, which has undergone a huge transformation in recent years and is now considered one of the country's main cultural hubs.
Top cultural experiences in Antioquia
Eat Paisa cuisine: One of the biggest joys of visiting Antioquia is experiencing the food scene. Paisa cuisine is heavily influenced by the topography and way of life in the Colombian Andes – carb-heavy dishes that feature beans, rice and maize are designed to fuel bodies for back-breaking work on the land. Bandeja Paisa is by far the most popular traditional dish and a must-eat in Medellin. The Antioquian version of a ploughman's lunch, it consists of carne asada (grilled steak), chicharrón (crispy pork rind), rice and red beans served with a slice of avocado, fried plantains, a fried egg and a corn arepa on the side. It's not for the faint hearted!
Visit a pueblo: Colombia is renowned for its small towns with colourful painted facades and pretty flower boxes. Antioquia is home to some of the loveliest pueblos in the country, including Jardin, Jericó and Santa fe de Antioquia, to name but a few. Developed during Spanish times, most follow the same basic town plan: A public square, a market, a church, and rows and rows of houses built in the region's vernacular style. If you're short on time, Pueblo Paisa in Medellin is a model village in the heart of the capital.
Shop at the San Alejo Handicraft Market: If you happen to be visiting Medellin on the first Saturday of the month, don't miss this unique opportunity to see Colombia's handicraft traditions on display. Vendors from across the region descend on the city to sell traditional products, including woven Wayuu bags, and artisanal foods. You can chat to the vendors and watch live demonstrations to see how these Indigenous handicrafts are produced.
Visit Comuna 13: A locally guided tour of Medellin's Comuna 13 will allow you to delve into the city's tumultuous recent past in a respectful and mindful way. This collection of once-notorious city neighbourhoods has become a symbol for the nation's transformation and cultural revitalisation. Street art, music and other expressions of local creativity are all on display for visitors to enjoy.
---
Cuba – for Mambo, classic cars & casas particulares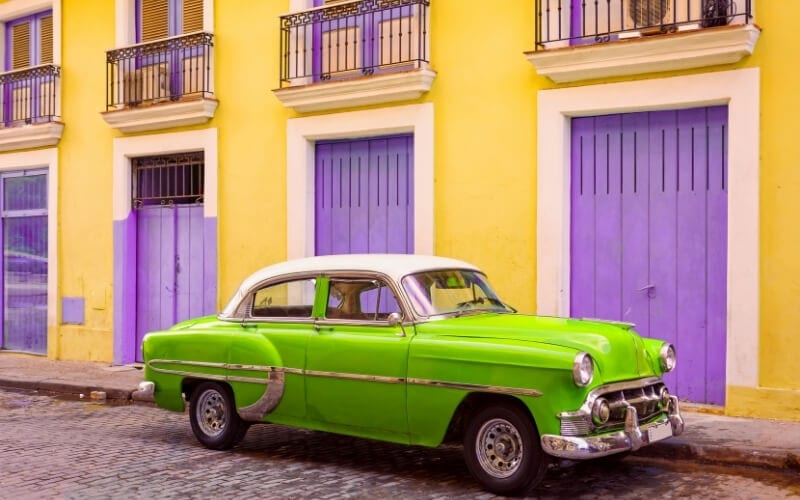 The native Taino Indians called their beautiful island Cubanacán. When the Spaniards arrived in 1511, they shortened it to 'Cuba' and claimed it for Spain, labelling it "the most beautiful land human eyes have ever beheld."
Ethnically, the country is a vibrant mix of Europeans, Africans brought over as enslaved workers throughout the 1700s, and a large group of Chinese imported as indentured servants. Sadly, the original inhabitants have largely disappeared.
On December 31, 1959 the Cuban Revolution succeeded in converting the country into a communist nation. Since then – and due to the mutually adversarial relationship with the United States – the island nation has existed in semi-isolation, frozen in time.
The cars that roam the streets are the same classic American models from the 1950s, and the frequently crumbling buildings have enjoyed little renovation.
Despite Cuba's trying history, the spirit of the people lives on and in its rich and celebrated culture. Before you go, learn the dos and don't of visiting Cuba.
Top cultural experiences in Cuba
Dance the night away at a musical venue: Cuba is the birthplace of dozens of musical genres including Mambo, Cha-Cha-Cha and Afro-Cuban Jazz. These Afro-European genres have contributed and enriched music categories around the world. Be sure to experience one of Cuba's world-famous carnivals and Jazz Festivals.
Overdose on art and architecture: With nine UNESCO World Heritage sites and an amazing collection of museums, Cuba is a culture vulture's paradise. Most are found in the capital city of Havana, but you also find little gems in the second city, Santiago de Cuba, and the perfectly preserved colonial city of Trinidad. Cuba's architecture ranges from Spanish colonial and French Baroque to 1920s Art Deco. Visit the Museum of Fine Arts in Havana and the Bacardi Museum in Santiago to start; but don't miss the quirky Rum Museum or the delectable Museum of Chocolate either.
Stay at a Cuban homestay: These Airbnb-type experiences are called 'casas particulares'. This is your opportunity to live with a Cuban family and delve into the culture.
Go hiking: Cuba's national parks, biosphere reserves and 1,500 miles (2,400km) of coastline provide an opportunity to experience the outdoor culture.
By Talek from Travels With Talek
---
Ecuador – for jungle homestays, festivals & colada morada
A country with just over 17 million people, Ecuador is an extremely culturally diverse nation and a cultural tourism destination that should not to be overlooked.
Retaining a strong influence from Spanish colonisation, with widely-celebrated Catholic festivals and traditions, there is also a diverse mix of Andean Indigenous groups and traditions that dominate the mountainous centre of the country. In the east, the influence of various Amazonian Indigenous groups and their traditions is strong.
The coast of Ecuador, meanwhile, is marked by African influence from the cultures of enslaved peoples brought during colonisation.
With such a diversity of cultures – each with their own festivals, traditional foods and more – there are plenty of immersive experiences to partake in across the country that make a trip to Ecuador a must for any cultural traveller.
Top cultural experiences in Ecuador
Visit a remote community in the Amazon rainforest: One of the most popular and fascinating cultural experiences for travellers to Ecuador is to visit an Indigenous community to learn about and experience the rich traditions. Even a jungle tour of the Amazon on a budget can be tailored to include a visit to an Indigenous community, where you'll learn to make traditional dishes and beverages such as chicha. Tribes deeper in the Amazon that welcome visitors often offer more in-depth cultural experiences including homestays, ritual cleansings, or even ayahuasa retreats.
Celebrate Easter in Ecuador: In addition to the Indigenous traditions in Ecuador, there are many popular celebrations from the Catholic tradition that travellers can partake in. Easter celebrations during Holy Week include Quito's parade, known as the Procesión Jesús del Gran Poder, which features thousands of purple-hooded devotes carrying crosses and statues. Make sure you enjoy a bowl of traditional Fanesca, a rich and creamy soup made with 12 grains representing the 12 Disciples.
Dress up for Día de los Difuntos: Another cultural celebration with Indigenous roots is the Día de los Difuntos or 'Day of the Deceased', marked on November 2nd. Ecuador celebrates by honouring the dead and visiting cemeteries. Celebrations also include preparing and eating guaguas de pan, bread in the shape of a baby filled with fruit jam, and drinking colada morada, a thick, sweet drink made with berries and fruit and thickened with blue corn flour before being served warm. These delicious treats are sold in bakeries across the country for at least a month prior to the festivities. The largest celebrations are held in Indigenous communities such as Otavalo in Northern Ecuador.
By Carley from Home to Havana
---
The Big Island of Hawaii – for palm weaving, stargazing & petroglyphs
The natural abundance of the Big Island of Hawaii, the largest island in the Hawaiian archipelago, is nothing short of spectacular. With eight different climate zones, three active volcanoes, and the most mesmerising waterfalls and beaches in different shades, there's a wealth of diversity to explore on the Big Island.
This unique natural setting is also home to several important cultural sites. After all, this is the Hawaiian island where the first Polynesian settlers arrived, where the first ruler of the Kingdom of Hawaii, King Kamehameha the Great, was born, and where the European explorers first arrived.
With such a rich heritage, it comes as no surprise that Hawaiian culture is still very much alive on the Big Island. Here are some experiences that allow you to explore the island's heritage.
Top cultural experiences on the Big Island of Hawaii
Take a self-guided tour of the Pu'uhonua o Hōnaunau National Historical Park: Just south of Kailua-Kona, there's a site where the royal family and their warriors once lived. It's very well preserved and you can still see the thatched huts, an ancient temple, wooden carvings and fishponds. But this site was more than just a royal retreat: When Hawaiians broke the law or kapu, they were condemned to death. The only option to escape their fate was reaching this sanctuary, known as the Place of Refuge. You can visit this intriguing site on a self-guided tour.
Learn the traditional Hawaiian art of weaving palm fronds: In the Hawaiian craft known as lau niu, the leaves of the coconut palm were used to thatch roofs, create baskets and even hats. There's a handful of workshops where you can learn this traditional craft from a professional weaver. Not only does it make for a unique experience, it also allows you to craft your own handmade Hawaiian souvenir.
Go stargazing at Maunakea: In Hawaiian culture, the dormant Maunakea volcano, with its unique alpine Lake Waiau, is considered sacred. They believed the summit to be the realm of the gods and the meeting place of earth and sky. To this day, cultural rituals are performed on the slopes of Maunakea. This intriguing volcano is home to the world's largest astronomical observatory, the Onizuka Center for International Astronomy, which hosts a regular stargazing program.
Check out the Hawaiian petroglyphs: Hawaiian petroglyphs tell the stories of ancient times and give a unique inside into the different cultural beliefs on the islands. You can find carvings of canoes, turtles, babies and more at one of the petroglyph sites that dot the Big Island, such as the Puuloa Petroglyph site in Hawaii Volcanoes National Park or the Puako Petroglyph Archaeological Preserve near the Mauna Lani Resort.
Conquer the ocean in an outrigger canoe: Step aboard a double-hull outrigger canoe and explore the shore in the same way the Polynesian settlers did centuries ago. This type of canoe features lateral support floats or outriggers fastened to one or to both sides of the hull. Learn how to paddle and work as a team as you glide along the Kona reefs teeming with fish. If you're lucky, you might even spot a pod of dolphins.
By Sarah from CosmopoliClan
---
Orleans Parish – for jazz, Madi Gras & creole cooking
When it comes to cultural destinations, few cities have as much to offer as New Orleans and the surrounding parishes. Located in Southeastern USA, New Orleans is all about tradition and culture. The city's unique heritage comes from a blend of French, Spanish, Cajun, and Creole cultures.
Combined, these groups have given birth to something truly iconic. The beautiful Mardi Gras celebrations are a remnant of the French colonial era, while the beautiful Spanish colonial architecture in Jackson Square is worthy of a walking tour.
You will also find unique Cajun cuisine served in the city's most popular restaurants. Add in the many historical museums, southern plantation homes, and distinct architectural styles and Orleans Parish makes for the ultimate cultural destination in the US.
Top cultural experiences in New Orleans
Join a Mardi Gras parade: New Orleans is well-known for its lavish and grand Mardi Gras parades and balls. Visitors can enjoy the festivities for an entire month in the lead up to the big day. Outside of Mardi Gras, there are plenty of other festivals in New Orleans to check out as well.
Listen to jazz: New Orleans is the birthplace of jazz. The city's Creole population gathered and celebrated in the city's Congo Square on Sundays and thus jazz was born!
Tour a plantation home: Many southern plantation homes are located along the banks of the Mississippi. These can be seen on a road trip along the Great River Road. On a tour, you will learn about pre-Civil war life in the South and the history of slavery. Learn more about the ethics of visiting plantation homes here.
By Ketki from Dotted Globe
---
Oaxaca – for Indigenous cuisine, Zapotec rugs & mezcal
The state of Oaxaca is a cultural hub in Mexico. Void of resorts or even big-name hotel chains, Oaxaca is rich in flavourful cuisine, celebrations, and Indigenous revitalisation.
Located in southern Mexico, Oaxaca features a variety of different landscapes, from lush hills and forests, to dry arid deserts and blissful beaches. However, the community atmosphere of Oaxaca is what keeps people coming back, both international visitors and Mexican residents alike.
Oaxaca is known as the food capital of Mexico, with dozens of celebrity chefs. Notably, Indigenous culture is very visible in Oaxaca, with 16 recognised Indigenous groups in the state. Zapotec weaving is one of the most sought-after souvenirs in the area – and Mexico in general – and it comes from Oaxaca.
Top cultural experiences in Oaxaca
Celebrate Dia de los Muertos: Oaxaca City is a top destination for Dia de los Muertos (Day of the Dead), with its dazzling parades, intricate family altars and abundant festivities. Dia de los Muertos is a pre-Columbian tradition that honours deceased loved ones with food, drink, and merriment. So, if you happen to visit Oaxaca during a festival like Dia de los Muertos, bring comfortable shoes for fun activities throughout the day. Oaxaca City is an extremely walkable city, and you will want to explore every inch of its mural lined walls.
Eat Oaxacan cuisine: Since Oaxacan cuisine is also central to the region's identity, sign up for a food tour with a local to learn the origins of some of the most popular dishes and what makes Oaxacan food and flavour so unique and different from other states in Mexico. Or, if you want to take a more hands-on approach, take a cooking class with a world-class chef at Casa de los Sabores and learn how to make mole and other Oaxacan staples.
Visit a Zapotec village: If you'd prefer to focus on Indigenous cuisine, take a day trip out to the Zapotec village of Teotitlán del Valle for a cooking class at El Sabor Zapoteco. After you finish, there are many things to do in Teotitlán del Valle, but you will probably want to get your fill of shopping at the many boutique shops for best quality Zapotec rugs.
Drink mezcal: If you're a fan of hard drinks, Oaxaca is a great destination for mezcal tasting! Hop on any tour and view the vast agave fields as you taste mezcal throughout the day. Depending on the season, you may even get to try your hand at using the harvesting machete!
By Kay from The Awkward Traveller
Learn more: A local's guide to the best of Mexican culture and an in-depth guide to Mayan culture in the Yucatan.
---
Cultural travel destinations in Europe
French Basque Country • Armenia • Sicily • Greece • Bosnia & Herzegovina • Russia • Northern Europe's Arctic Regions • The Greater Caucasus • Andalusia, Spain
French Basque Country – for frontons, fêtes & espadrilles
The Basque country at the southwestern-most tip of France is one of those regions you might not guess is French – at least not at first.
The half-timbered houses are painted oxblood or green, and the Euskara (Basque) language, Europe's oldest, is related to no other tongue. The Basques are also among the oldest ethnic groups of Europe.
Basque culture is unique and is spread among seven provinces, of which three are in France (the other four are in Spain). The Basques have their own festivals, music and dances, their own foods, games and folklore, as well as an acute sense of history and heritage.
Top cultural experiences in French Basque Country
Here are just a few cultural experiences to whet your appetite for all things Basque!
Gastronomy: The food is different from your regular French fare. For example, the Espelette pimento is spicier than seasonings you'll find elsewhere in France, and food itself is taken to new heights here – the region has the highest number of Michelin stars per capita in the world. And let's not forget the pintxo, the Basque equivalent of the Spanish tapas.
Frontons: You'll find one of these walls in every Basque village – it's what Basques use to play their national sport, Basque pelota (known in some countries as jai alai). It's played with a racquet-like bat which scoops up the ball. Then, a bit like squash, the players fling it back and forth against the wall, or fronton.
Family-owned businesses: Basque artisanal traditions run deep, whether it's leatherwork, espadrilles, Basque linen or beret making. This is a region in which hand-made goods thrive and where mass-production takes a back seat. The local government makes sure family businesses are promoted and Basque know-how exported, however stiff the competition – there are special labels for family businesses, and even labels for those businesses that have been around for more than a century (and there are plenty). As a result, hand-made goods from this small region find their way around the world, symbolising not only Basque savvy but Basque determination to hang on to its heritage.
Bayonne Festival: With its one million annual participants, the Fêtes de Bayonne is France's largest festival. It was 'borrowed' in 1932 from not-too-distant Pamplona in Spain, but has grown immeasurably since. Each July, visitors dress up in white clothes and red scarves (and a red beret, of course) and spend five days eating, drinking, singing Basque songs and watching Basque sports. The Festival includes bullfighting, which has a long tradition in the region, although this particular sport might be short-lived given the growing opposition to it.
By Leyla from Offbeat France
---
Bosnia & Herzegovina – for old bazaars, woodcarving & kahva
Bosnia and Herzegovina is one of the most culturally and ethnically diverse countries in the Balkans. If you have your sights set on this lesser-visited part of Europe for your next cultural trip, it's the perfect setting to learn about the region's different – often competing – influences and how they've shaped modern life.
Bosnia is the original cultural melting pot, and Sarajevo is where it all comes to a head. The city is divided into two parts – Ottoman and European – with the sprawling Old Bazaar on one side, and the Austro-Hungarian planned portion of the capital on the other. A plaque on the pavement marks the spot where East Meets West.
But the boundaries aren't always that clear. Bosnia and Herzegovina's character is a combination of Bosnian, Serb and Croat, layered with Jewish, Romanian, Albanian and Turkish traditions. The vignette of a mosque's minaret and a church bell tower rising up side by side is a perfect motif for the country's diversity.
Top cultural experiences in Bosnia & Herzegovina
Explore Sarajevo's Old Bazaar: One of the most beautiful Ottoman bazaars in the region (and there are a lot), just wandering the rows of picturesque wooden shops connected by cobbled streets – the sound of coppersmiths beating intricate designs onto plates ringing in your ears – is a completely immersive experience. At the kafane coffeehouses, where kahva and rakia are served with much pageantry, you get a feel for famous Bosnian hospitality.
Take a food tour of Sarajevo: Bosnians are fiercely proud of their national cuisine. Dishes such as burek (filled savoury pastry) and cevapi are a common ground and bring the country together. A food tour of Sarajevo takes you behind the scenes on some of the city's liveliest markets and busiest restaurants while giving you an insight into the history behind some of the country's most iconic dishes.
Visit a woodcarving master in Konjic: Sarajevo in particular has an incredibly rich art and literature scene, as evidenced in the many festivals that take place in the city throughout the year. Bosnia's heritage handicrafts shine a light on the culture of craftsmanship that has bestowed the country with so many beautiful landmarks over the years. Woodcarving has been practiced for generations in the city of Konjic and today, visitors can tour the masters' workshops for an up-close encounter.
See the Stećci Medieval Tombstone Graveyards: Stećci medieval tombstones were laid during the time of the Bosnian Kingdom. Recognised as a UNESCO World Heritage Site, they're found throughout the territory including in forests close to the border with Serbia. Carved from limestone, the Stećci contain motifs and inscriptions and provide a rare window onto this epoch of the country's history that's still shrouded in much mystery.
---
Greece – for markets, mythology & Orthodox Easter
Greece is a country rich in culture, from the legacy of ancient history and mythology to traditional cuisine and celebratory festivals that still bring people together to this day. Greek nationals tend to be very proud of their history and culture, which can be seen in the well-executed museums, galleries and archaeological sites throughout the country.
Believed to be the 'birthplace of Western civilisation', Greece is known for its scholars, medics, architects, philosophers and politicians that shaped the way the world works today. This makes the country an excellent choice for cultural tourism as there are simply so many things to see and do that will both satiate your wanderlust while also teaching you new things.
Whether you're interested in archaeological excavations, gastronomic tours, local festivals or ancient architecture, Greece certainly has you covered.
Top cultural experiences in Greece
Take a Mythology Tour of Ancient Athens: Athens has a whole host of archaeological sites to explore, from the Ancient Agora and Hadrian's Library to the world-famous Acropolis and Parthenon perched on a hillside overlooking the city. One of the best ways to discover these sites is via a Mythology Tour that takes you around the best historic monuments and ruins while also giving you interesting information about the city and country's history and mythology. This tour, suitable for all ages, gives you skip-the-line access to some of Athens' most important landmarks along with an experienced guide to give you detailed history about how Greece became the centre of the world.
Visit the Athens Central Market: If your idea of cultural tourism involves food, you might be interested in a trip to the Athens Central Market and a local cookery class. A gastronomic experience allows you to soak up the sights and smells of the city's biggest market, picking up local produce and souvenirs while also trying some tasty titbits along the way. You'll then take your purchases back to the kitchen where you'll cook up a storm using local recipes and techniques. Try classics like Dolmades (stuffed vine leaves), Tzatziki and Spanakopita (spinach and feta pies) to give you a real taste of traditional Greek cuisine.
Attend the Epidaurus Festival: The Ancient Theatre of Epidaurus, a grand amphitheatre located on the bank of the Acropolis Complex, runs an annual summer festival of art. The festival combines modern and traditional music, theatre and dance with the picturesque Ancient Greek setting, making it a real highlight for any traveller. Over the years, the Epidaurus festival has played host to names like Frank Sinatra, Maria Callas and Luciano Pavarotti.
Celebrate Orthodox Easter in Greece: Easter is one of the biggest traditional festivals on the Orthodox calendar, so no matter where you are in Greece during this time, you're sure to come across some pretty exciting celebrations! One destination that always enjoys epic Easter festivities is the island of Corfu. Local Easter traditions begin on Palm Sunday (a week before Easter) and there are different festivities each day leading up to the main event.
Palm Sunday sees a large procession of the Holy Shrine; Monday, Tuesday and Wednesday see locals preparing their Easter meals and sweet specialities, going to evening ceremonies and lighting up the town with lanterns; Maundy Thursday is egg-painting day; Good Friday features the mournful marches of the philharmonic orchestra and the procession of epitaphs; Good Saturday features an artificial earthquake(!), bell ringing, the throwing of clay pots and tossing coins into a barrel; and the whole week culminates on Easter Sunday with a celebration of the Resurrection of Christ – fireworks, marches, music and traditional family meals galore!
By Chrysoula from Athens and Beyond
Learn more: 7 awesome cultural activities in Athens.
---
Russia – for ballet, banyas & borscht
While many may think of Russia as cold and grey, this could not be further from the truth. From the famous colourful onion domes of St. Basil's Cathedral to the gilded fountains of the Peterhof Palace, Russia's beauty is undeniable.
Russia is also a country rich in culture and filled with literature, ballet, painting and classical music.
Top cultural experiences in Russia
To really delve into Russian culture, there are a few experiences you should have whilst here.
Experience a Russian banya: One of the best cultural experiences you can have in Russia is to visit a banya. A banya is similar to a sauna. The biggest difference, though, is that a banya has high levels of humidity, while a sauna usually has dry air. They've been a part of Russian life for over a thousand years! You wear funny felt hats to protect your hair and ears from the heat. This also helps to regulate your body temperature, so you are able to sit in the banya for a longer period of time.
Another interesting aspect of the Russian banya is 'flogging' using birch twigs (venik). This is supposed to benefit your health and improve your immune system, and honestly, if you have someone who knows what they are doing, it does feel really good!
After you've gone in and out of the banya a couple times, you then cool yourself off by taking a quick, cold shower, jumping into a cold pool or tub (banyas do have these), jumping into a snowbank (seriously). Or… You can just jump in a frozen lake!
See a ballet at the Bolshoi: Seeing a ballet at the Bolshoi Theatre is one of the best things to do in Moscow and all of Russia in general. Even though ballet did not originate in Russia, Russian ballet is world-renowned, and the locals are incredibly proud of the tradition. If you can, try to see a performance of The Nutcracker or Swan Lake on the historic stage. Tickets sell out very quickly, so don't delay in purchasing them once they go on sale!
Experience NYE: New Year's Eve is the biggest holiday in Russia. This is because Christmas was forbidden during the Soviet years. Many traditions were moved from Christmas to the New Year, including keeping presents under the Christmas tree and visits from the Russian equivalent of Santa. Celebrations and fireworks take place across the country on December 31 – the biggest and most famous displays are in Moscow's Red Square and Gorky Park.
Sample Russian cuisine: No trip to Russia would be complete without experiencing the local cuisine. The best Russian food and drinks to sample on your visit are: Pelmeni (a Russian dumpling filled with meat and usually topped with sour cream); borscht (a traditional Russian soup whose main ingredient is beetroot); beef stroganoff (a Russian dish made with sautéed beef in a sauce with smetana); syrniki (essentially a cottage cheese pancake topped with jam or sour cream – SO good!); kvass (a fermented beverage made from rye bread); and caviar and vodka (alas, you can't come to Russia and not try caviar and vodka!)
By Lindsey from Have Clothes, Will Travel
---
Northern Europe's Arctic Regions – for reindeer & Sami traditions
In Europe's high northern reaches, you will find one of the continent's oldest and most distinct cultures, the Sami. Spread across the Arctic regions of Norway, Sweden, Finland, and Russia, the Sami are Indigenous people who have traditionally led a nomadic lifestyle, known for herding their reindeer between their summer and winter feeding grounds.
The origins of the Sami are largely unknown, and it is believed that they once inhabited grounds much further south. But years of persecution drove them north and forced them to decrease livestock numbers in order to maintain their way of life.
Against all odds, they have managed to hold onto large parts of their culture, including languages, traditions and ceremonies. As the modern world has encroached further north, there have been clashes over natural resources and land, which has put the plight of the Sami at the forefront of people's minds in recent years and led to movements to protect the people and the culture.
Top cultural experiences in the Arctic regions
Head to Tromso for an immersive Sami experience: Today, there are plenty of ways you can learn about and experience Sami culture. During the winter months, there are many Sami experiences in Tromsø, Norway and beyond where you can educate yourself about the Sami way of life, hear stories that have been passed down through the generations, and eat traditional foods.
Shop at a Sami market: Keep an eye out for Sami markets where you can purchase handmade traditional items.
Participate in a Sami festival: Norway is known to have the largest festivals and in various Arctic cities, you will find Sami festivals on National Sami Day (February 6th). In the summer, there are also Sami music festivals, such as the one found near Murmansk in Russia.
A visit to Northern Europe's Arctic region is one of the most meaningful cultural trips in Europe as it helps bring attention to a group of people who have spent many years marginalised in their respective modern-day societies.
By Megan from Megan Starr
---
Andalusia – for Moorish architecture, tapas & Flamenco
Andalusia is an autonomous region in Southern Spain, geographically bounded by Spain's southern coast. It's culturally vibrant and very distinctive when compared to other parts of Spain such as Catalunya.
This part of the country was ruled by the Moors for centuries, and Moorish influence is evident in the cuisine, architecture and culture.
Top cultural experiences in Andalusia
Marvel at the Moorish architecture: The Andalusian architecture will capture your attention as soon as you land there, and this is probably the easiest way to start digging into the region's past and cultural evolution. Cities like Seville and Granada have major UNESCO sites that will blow your mind – the style is in no way similar to buildings in France or even northern Spain for that matter. Islamic calligraphy and intricate details are most evident at the Real Alcazar Palace in Seville, the Alhambra in Granada, and the Mezquita in Cordoba.
Go tapas hopping: People in Andalusia are known for being a more little laid back, and generally enjoy food, family and companionship. Popular 'tapas hopping' is best experienced in Andalusia. Tapas bars in the south cultivate a cosy atmosphere with rounds of $1 dollar beers, spinach and chickpeas, cheese, and churros. Moorish/Muslim influence can be seen in the preparation of some foods, especially marzipan, and in the use of herbs and spices such as cumin and cilantro.
Watch a Flamenco performance: After food, flamenco is what defines Andalusia. Flamenco is a dance that is synonymous with Southern Spain and is one of the most energetic and passionate forms of dance/storytelling. Flamenco shows in Seville and other cities in Andalusia are a great way to understand and enjoy this side of Southern Spanish culture.
By Mayuri from To Some Place New
---
Cultural tourism destinations in the Asia Pacific
Central Australia • Timor-Leste • Sarawak, Malaysia • Cambodia • Japan • Bhutan • Kerala, India • Rajasthan, India • Uzbekistan • The Tibetan Plateau • Taiwan
Central Australia – for ancient landscapes, ochre & bush tucker
The Arrernte and Anangu people have lived in Central Australia for over 20,000 years. From Uluru and Kata Tjuta (the Olgas) to the MacDonnell Ranges and Alice Springs, they have made their home in one of Australia's driest and hottest regions.
The landscape, its plants and animals permeate every aspect of their culture. The natural environment is the basis for the Creation (or Dreamtime) stories at the core of their beliefs, ceremonies and traditions.
Their relationship with the land also has a practical aspect as a source of food, shelter and medicine. The Arrernte and Anangu's land management techniques, native foods and art have all found their ways into broader Australian life.
Today, members of the communities have roles as guides, ranges and managers of major tourism businesses. For travellers, there are many opportunities to appreciate the on-going connection the Arrernte and Anangu people have with the Central Australian landscape.
Top cultural experiences in Central Australia
Visit Uluru (Ayres Rock): You can't go to Central Australia and not visit Uluru. It is an iconic Australian landmark and when you visit this enormous rock, you'll find many ways to immerse yourself in Indigenous culture. At Yulara Resort you can join a free session to learn about Indigenous food, crafts and didgeridoo playing.
On your way to Uluru, stop at the Cultural Centre. There are ranger talks about the area's wildlife, how the Anagu have lived in the area for thousands of years, and how that knowledge is used to manage the park today. There are also galleries featuring local art and craft. For something a bit different, try a Segway tour of the rock. As you cruise around the 10 km base, you get a wonderful explanation of the Creation Stories tied to many of the rock's features, caves and waterholes.
Ochre Pits: Ochre is a natural clay that comes in a range of colours and has been used for ceremonial and medicinal purposes for thousands of years. The Ochre Pits are at a site in the West MacDonnell Ranges where ochre has been collected by Arrernte men for generations. The Ochre Pits are an easy and accessible stop as you tour the gorges of the West MacDonnell Ranges. The colourful ochre cliff face is spectacular and it is quite an experience to be in the presence of a site that has been used for so long and continues to play a role in Arrernte life.
Alice Springs Desert Park: With the lives and lore of the Arrernte tied so closely to the environment, this combination of a wildlife park and botanic garden gives you a great insight into their relationship with the land. Besides the fantastic desert animal exhibits, there is a full program of keeper and cultural talks over the day. Learn about surviving in the desert, bush food and the meaning many of the animals have in the daily life of the Arrernte. The park is in Alice Springs with the West MacDonnell Ranges providing a spectacular backdrop.
By Natalie & Steve from Curious Campers
---
Timor-Leste – for sacred houses, tais weaving & Cristo Rei
Asia's youngest nation, tiny Timor-Leste fought hard for its independence, first from Portugal and later from Indonesia. Holding strong to customs and beliefs is part of the resistance and against all odds, the Timorese have managed to pass down many traditions through music, dance and storytelling.
Fiestas held year-round throughout the country showcases these oral traditions, while in recent years, contemporary collectives have began building on the nation's heritage of performance arts to process the events of the past and express their visions for the future.
There aren't many physical reminders of Timor's time as a Portuguese colony left – most architecture was subsequently destroyed – but the invisible influence is still there, along with the influence of the Catholic Church.
In the more remote regions, ethnic groups such as the Fataluku speak their own language and observe a fascinating array of cultural practices you won't find anywhere else on Earth.
Top cultural experiences in Timor-Leste
Tais weaving: Timor's ornate national textiles are storytelling objects, filled with symbols inspired by folktales and animist traditions. At the Tais market in Dili you can shop for handwoven tais scarves and tablecloths, while visiting a weaving centre such as Koperativa Lo'ud gives you a chance to see the natural dyeing and weaving process in person.
See the uma lulik in Lospalos: Part of the Fataluku tradition, these sacred houses perched high on stilts symbolise the link between the dead and the living. They are sacred objects that cut an impressive profile as you pass them on the coast around far-eastern Timor.
Make the pilgrimage to Cristo Rei: Standing 27 metres tall on a hill overlooking the capital, Dili, Cristo Rei is the ultimate symbol of Timor-Leste's piety. More than 99% of Timorese are Christian, and the church has played a huge role in shaping the island's character post-independence. Walking the 590-step path lined with Stations of the Cross is a right of passage. At the top, views of Dili, Atauro Island and the sparkling coastline.
---
Sarawak, Malaysia – for ikat textiles, longhouses & forest trekking
The largest of Malaysia's 13 states, Sarawak envelops much of Borneo. Local culture and way of life is intimately intertwined with the island's flora and fauna and offers visitors experiences quite distinct from anything you find in Peninsular Malaysia.
Life, history, culture and spirituality is all heavily influenced by the area's Indigenous peoples, most notably the Iban. Malaysia's mix of Malay, Indian, Muslim, Chinese and British culture can also be felt in Kuching, the autonomous state's biggest city and a hub for culture and the arts.
Top cultural experiences in Sarawak
Visit a museum in Kuching: The Tun Jugah Textile Museum, the Sarawak Cultural Village and the Sarawak State Museum – all in or near Kuching – offer immersive exhibits that explore Iban culture. The former is dedicated almost completely to the art of ikat weaving, a time-honoured craft tradition that's kept alive by artisans and students who learn to dye and weave at the museum workshop.
Stay in an Iban longhouse: Travelling up river into the forest to spend the night at an Iban longhouse is an unforgettable experience. As well as sleeping in traditional quarters, you'll get to taste home-cooked food and experience various oral traditions, including Renong singing and Ensera storytelling.
Eat Sarawak cuisine: Malaysia is a foodie's paradise and Sarawak is no exception. In addition to the usual mix of cuisines served up at hawker markets, the state boasts many regional breakfast specialties including Sarawak laksa, kolo mee (Sarawakian noodles) and ayam pansuh (chicken cooked in bamboo).
---
Cambodia – for Theravada Buddhism, apsara & golden silk
It's easy to think of Cambodian culture as a relic of the past – a crumbling stupa or a cobwebbed museum display. But nothing could be further from the truth.
Khmer culture is a living, breathing thing, and it permeates everything – from underrated Cambodian cuisine to the country's handicraft industry and the young collectives in Battambang and Kampot who are reviving the arts scene.
Many traditions and art forms almost lost during the 1970s have been brought back from the brink by artists and entrepreneurs determined to keep Cambodian culture alive.
Whether you're interested in the legacy of the most powerful Golden Age state, the Khmer Empire, or discovering reminders of the Kingdom's time as part of French Indochina in the beautiful colonial architecture and peppercorn plantations, it's never been easier for visitors to get a feel for Cambodian culture.
Top cultural experiences in Cambodia
Take a Buddhism tour of Siem Reap: Spirituality plays a huge role in contemporary Cambodian life and there's no better lens for exploring the country through. After you've taken in the Temples of Angkor that blend Hinduism and Buddhism, learn the ins and outs of Theravada Buddhism with an immersive Buddhism tour of Siem Reap. It's a life-changing experience that teaches you how ancient beliefs coexist with modern society.
Watch an Apsara performance: It wasn't so long ago that Cambodia's national dance, Apsara, was considered an endangered art form. Artist and genocide surviver Arn Chorn-Pond has almost single-handedly revived Apsara traditions through his organisation Cambodian Living Arts. Nothing captures the Cambodian spirit like the understated but immensely beautiful performance. Nightly shows are held in Phnom Penh along with hands-on Apsara workshops that teach visitors the basic moves.
Go forest trekking in Mondulkiri: Mondulkiri and Ratanakiri in Cambodia's far north-east are two of the country's most remote provinces, known for their thick forests and biodiversity, including wild elephants. Ethnic minority groups including the Tampuan and the Bunong have developed sustainable tourism offerings, hosting guests at homestays and organising guided forest treks. During the tours, you get a glimpse of how people have coexisted with the forest for generations, and learn about the struggles they face today.
Seek out Khmer handicrafts: From Siem Reap's Golden silk to Takeo cotton and clay pottery in Kampong Chhnang, every Cambodian province has its specialty crafts, many of which are still made by hand according to traditional techniques. In addition to making the perfect Cambodia souvenir, many co-ops offer tours and workshops so you can see the processes up close.
---
Japan – for ryokans, geisha culture & tea ceremonies
For those seeking an immersive cultural travel experience, Japan offers visitors a unique look at some of the oldest and most beautiful traditions in the world.
From the historic temples and shrines found throughout the country to the many spiritual and cultural celebrations, there are plenty of opportunities for visitors to Japan to learn about the various philosophies and spiritual traditions that underpin Japanese culture.
Top cultural experiences in Japan
Observe a temple ritual: Consider participating in some of the various rituals at Japan's temples and shrines. This is especially beneficial if you're visiting Japan with kids, as it helps to gain a better understanding and appreciation for Japanese customs. Many people in Japan have deep-seated beliefs in symbolism. At the temples and shrines, you can observe and participate in practices that will bring you good fortune, luck, prosperity or health.
Spend the night in a ryokan: To truly embrace Japanese culture, book a stay at a ryokan rather than a hotel. These traditional Japanese inns typically feature rooms with tatami-matted floors and communal onsens or bathhouses. Guests tend to walk around the ryokan in a yukata or lounging kimono and slippers. It is also common for guests to walk around barefoot, as it is considered unclean to wear shoes inside.
Drink matcha: A tea ceremony is another immersive experience that is unique to Japan. Although popular throughout Japan, tea ceremonies are especially prominent in Kyoto, the home of geisha culture. Geishas are treated somewhat like celebrities in Japan, and booking a geisha performance and tea ceremony can be expensive and fairly difficult to arrange. However, you can book a tea ceremony with a maiko, or geisha apprentice, for a more modest price. This one-of-a-kind ritual ceremony is sure to be one of the most memorable travel experiences you'll have in Japan!
By Melissa from Parenthood and Passports
---
Bhutan – for handicrafts, thangka & fertility symbols
Most people think of the Tiger's Nest when they think of Bhutan. But this small, mountainous nation has a wealth of cultural history to offer in addition to its ornate monasteries.
Bhutan is a nation of crafters. In every town and city you will find streetwise vendors selling all manner of clothing, kitchenware, homeware and decorations that have been made using techniques that have been taught and passed down for hundreds of years.
Likewise, if you turn your attention to the buildings, you'll see that many of them are adorned with colourful decals and patterns, especially designs that depict the eight auspicious signs which, among other things, represent wealth, good fortune, purity and harmony.
Bhutan is the only country in the world to measure their country's wellbeing based on Gross National Happiness as opposed to Gross Domestic Production, which makes it (un)officially the happiest country on Earth.
Best cultural experiences in Bhutan
Attend a Tshechu ceremony: The annual Tshechu ceremonies show off Bhutan's handicraft history perfectly. Throughout the year, locals gather across the country in regional Tshechus to celebrate Bhutan's culture by singing traditional songs and performing dances in elaborate, brightly coloured costumes. At the Tsechu celebrations, an enormous religious banner or thangka depicting the country's founder, Guru Rinpoche, is unveiled. The thangka is the size of a three storey building, hundreds of years old, and has not faded through the centuries due to the tradition of making sure that the light of the sun never touches it, so it's still incredibly colourful and detailed.
Visit the Choki Traditional Art School: In order to see the historical handicrafts of Bhutan in production for yourself, make sure to visit the Choki Traditional Art School. Located just to the north of the capital city of Thimpu, here you can witness the students being taught how to weave, paint and sculpt masks, clothes, models, tapestries and dioramas from Bhutan's history. Students' ages range from elementary through to late teens, with all levels of skill on display. The students' creations can then be bought from the school craft shop, with the proceeds helping fund the continuation of the institute's classes.
Spot the phallus in Punakham: Punakham is the former capital of Bhutan, and was the seat of government until 1955. Located in the north of the country, the town is notable to western tourists for one particular reason. In the 15th century, a controversial master named Lama Drukpa Kunley (also known as the 'Divine Madman') popularised the phallus as a means to ward off slander and provide protection for those who lived in houses that displayed it prominently. Yes, it may be taboo for most of the world, but not here – these graphic symbols of fertility and good luck are artistically painted on walls everywhere!
---
By Jeremy from Cultura Obscura
Kerala, India – for houseboats, tea estates & contemporary art
Dubbed 'God's Own Country', Kerala is a noodle-shaped state in the Southwest of India on the Malabar Coast. It's known for its beautiful nature – especially a series of canals known as the backwaters and the hilly terrain of the Western Ghats Mountains.
Kerala people are officially the most literate in India and have the longest life expectancy. It is often said the Keralites have the best quality of life in this part of India, and that things are a lot more advanced. This is conveyed in the increasingly popular field of ecotourism and other initiatives.
The region is a beautiful mix of influences and religions. The spice trade has flourished in the area, which brought about European colonisation. You can feel Portuguese influence to this day, especially in the town of Kochi.
Top cultural experiences in Kerala
Cruise Kerala's backwaters on a houseboat: With the decline of goods being transported on water, Kerala's trade boats were repurposed into houseboats, and now provide a unique immersive experience on the famous backwaters. The most popular route is between Alleppey and Kumarakom or Kolam. Spending at least one night on the backwaters is necessary for the ultimate houseboat experience.
Soak up the tea heritage in Munnar: Munnar in the Western Ghats is famous for its tea production. You can visit several tea estates in the area and enjoy a tasting. In the village of Munnar, you can also experience the peaceful coexistence of three religions. There's a Hindu temple, a Catholic church and a mosque all within a few meters from each other.
Attend the Muziris Biennale in Kochi: A bi-annual international exhibition of contemporary art takes place in Kochi. This is the largest festival of its kind in Asia. When the biennale is on, the whole city lives it. The main space for the festival is a large complex of empty buildings near the port. Here, art installations covering all possible mediums bring the space to life. It's a wonderful sight and quite a modern undertaking in Kerala.
Watch the artists at work at Kerala Kalamandalam: This is one of India's most traditional universities of art and culture. Students learn Indian performing arts, especially those typical for Kerala. When visiting, you can observe students practicing unique dances with distinct facial expressions such as the Kathakali or Ottan Thullal, learning martial arts, and playing on unique musical instruments. The school is located in Cheruthuruthy.
By Veronika from Travel Geekery
Learn more: 9 amazing cultural encounters in Kerala.
---
Rajasthan, India – for folk dance, thaali & camel fairs
Rajasthan, the 'Land of Kings', is one of the most historically and culturally significant states of India. Over the centuries, Rajasthan has witnessed many rulers and many epic battles. Each built their own magnanimous fort and helped develop the region's rich culture of art, dance and literature.
Over the past few decades, the Ghoomar dance from Jodhpur region and Kalbeliya dance of the deserts of Jaisalmer and Bikaner have become famous all over the world. Along with dance, folk music and songs relating the heroic tales of epic battles, these form an essential part of Rajasthan culture.
Against a backdrop of the vast Thar Desert, this has all shaped the culture of Rajasthan as we see it today.
Top cultural experiences in Rajasthan
Rajasthan offers travellers a plethora of unique cultural experiences.
Be a bystander at the Pushkar Camel Fair: The Pushkar Camel Fair, held every year in November, is one of the largest animal trading fairs in the world. This colourful carnival is a great opportunity for travellers to experience the charm-in-chaos of traditional melas (Indian fairs) along with a huge tribal gathering. In 2018, nearly half-a-million people visited this multi-day festival. Pushkar is only 150km from Rajasthan's capital, Jaipur, and is easily accessible by road.
Visit Choki Dhani: A resort village merely 20km from Jaipur, Choki Dhani is the go-to place to experience a collection of Rajasthan cultural experiences. Spread across 10 acres, this uniquely designed resort-village reflects the grandeur of the Rajasthani tradition. Visitors can experience Rajasthani traditional folk dance, watch a puppet show, see skits and sketches depicting important battles, and relish a traditional Rajasthani thaali (set meal), eaten while seated on the floor.
Watch a Dharohar dance performance: The Dharohar dance show at Bagore Ki Haveli in Udaipur is a mesmerising experience in itself. This hour-long show is a combination of many traditional, tribal and folk dances local to the region along with a puppet show. One of the highlights of the show is when an 80-year-old folk dancer performs with more than 10 earthen pots stacked on her head.
By Mainak from Places in Pixel
---
Uzbekistan – for ceramics, Silk Road heritage & plov
Uzbekistan is an upcoming cultural destinations in Central Asia. With a new visa policy, it is now easier than ever to visit the country – and there are many good reasons to do so.
Uzbekistan was once an important part of the famous Silk Road and has a rich cultural heritage that is still visible in the beautiful Islamic architecture and historic sites throughout the country. 
Uzbekistan's major cities including Samarkand, Khiva and Bukhara were multicultural melting pots where people from all over the world exchanged goods, ideas and philosophies. The Turks, Greeks, Persians, Russians and Mongols all ruled parts of what is now Uzbekistan. Each of them left behind their own influence.
With so much history around, it's sometimes easy to forget modern Uzbek culture, but this is just as interesting. The Uzbek people are very friendly and will give you a warm welcome to their world of delicious Uzbek food, traditional dance and music, and beautiful handicrafts.
Top cultural experiences in Uzbekistan
Taste Uzbek cuisine: One of the highlights of Uzbek culture is without doubt its food. The best way to learn more about Uzbek food is by taking an Uzbek cooking class. Tashkent is a great place to do so and also has some great restaurants where you can try the country's national dishes. The Plov Center serves plates of the national dish to thousands of people every day – the huge steaming pots and pans outside are impressive enough to warrant a visit.
Explore ikat and ceramic traditions: Another great cultural experience in Uzbekistan is to explore the country's beautiful handicrafts. The Fergana valley is home to several centres of handicraft production where they still use traditional techniques. Margilon is famous for its ikat silk textiles and there are several silk factories that offer free tours to see how it's done. The Usmanov Ceramic Workshop in Rishton also welcomes visitors for a short visit to see its pottery production and design process.
Watch a dance performance: Traditional dance and music is an important part of Uzbek culture. Uzbek dance is an ancient art that has been perfected over hundreds of years. In Bukhara, there are almost daily performances in the Nadir Divan Begi madrasah showing the traditional dances from the different regions in the country.
By Ellis from Backpack Adventures
Learn more: Things to do in Uzbekistan for cultural travellers.
---
The Tibetan Plateau – for horse trekking & nomadic culture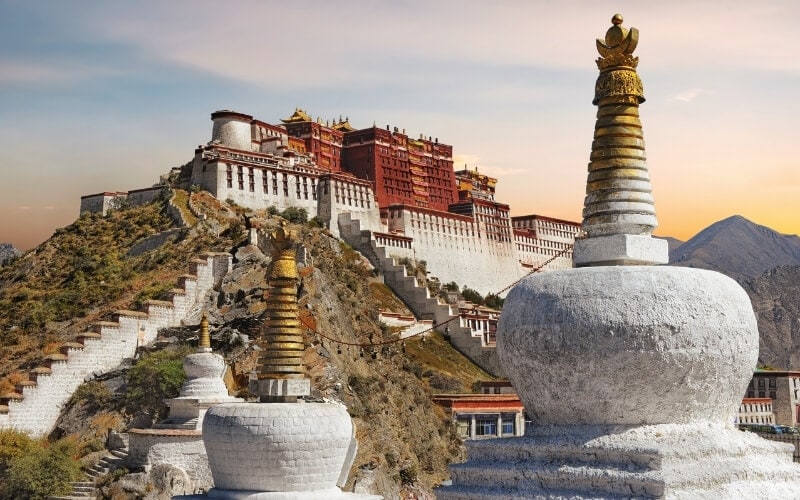 Sprawled across the eastern edge of the Tibetan Plateau, in the remote northern tip of China's Sichuan province, Ruoergai town and county do not appear on Google maps. To Google, this locality is known by its Tibetan name, Zoige.
After 12 hours of following your car GPS from Chengdu to Zoige, climbing onto the Tibetan Plateau, Chinese road signs welcome you to Ruoergai, 3,500 meters above sea level.
Top cultural experiences on the Tibetan Plateau
Witness nomadic culture: Remote and isolated, Zoige/Ruoergai is the best place in the world to witness the disappearing Tibetan nomadic culture. All you have to do is drive around this vast, open grassland to catch a glimpse. You'll see white nomads' tents with smoky chimneys scattered on the sides of the road, surrounded by herds of domestic yak and protected by the menacing Tibetan mastiffs. The nomads are mistrustful of outsiders, which is not surprising given political tensions in the region.
Go horse trekking: Yet there is a way to experience the nomadic culture first-hand here – by taking a horse-trekking adventure with the local Tibetan Horse Trekking Agency in the nearby town of Langmusi. Tours range from a day hike to the hills – the domain of the nomads – to a multi-day horseback adventure with overnight stays in nomad tents. Guides are local Tibetans, so while you may not be having extensive discussions in English, you'll be welcome in nomadic households.
Visit the monasteries and mosques in Langmusi: Encircled by forest-covered mountains, the small sleepy town of Langmusi is inhabited by three ethnic groups: Amdo Tibetans, Han Chinese and Hui Muslims. So, even just a visit to the town is a unique cultural experience. There are two large Tibetan monasteries on the hills above the town and a Hui mosque at its centre.
The nearest airport to Langmusi is Gannan Xiahe Airport, 130 km away. From Xiahe, you can take a bus to Langmusi, or arrange a car with a driver via Tibetan Horse Trekking.
By Margarita from The Wildlife Diaries
---
Taiwan – for night markets, Confucianism & forbidden relics
An island nestled off the coast of Mainland China, Taiwan is fast becoming one of the best cultural tourism destinations in Asia.
Its long history and combination of cultural influences – including Indigenous culture, Mainland China, Korea and even Japan – make Taiwan as intriguing as it is complex. Bustling with life, amazing food and beautiful scenery, this island has it all.
Top cultural experiences in Taipei
Eat your way through the Night Markets in Taipei: The capital city of Taiwan, Taipei, offers a world of things for people to see and do. One of the most popular culturally immersive activities for visitors is to head down to the local night market, the biggest one being the Shiling Night Market. Along with delicious local foods, you can also find clothes, accessories, games, cosmetics and more. Night Markets are significant because they play a huge role in Taiwanese culture. Locals and tourists alike flock to these areas each and every day to shop and socialise.
Observe the rituals at a Taiwanese temple: Taiwan is a very religious country with most people following either Buddhism or Confucianism. Many temples are built around these religions in a very extravagant manner. Visitors can take part in the prayer ceremony, burn some incense, or just sit back and observe. If you're interested in visiting these temples, one of the best places to start is the Songshan Ciyou Temple, which is conveniently located right next to the Raohe Night Market.
Visit the National Palace Museum: This museum houses thousands of cultural relics, art and artefacts, including many items that were carried out of the Forbidden City in China and moved to Taiwan to protect them from destruction during the Chinese Civil War. It's one of the largest collections of its kind in the world. Here, you can learn how the Chinese language was formed, see what kinds of ancient tools and weapons were used throughout history, and witness what life was like many hundreds of years ago.
By Wayne from Daily Tourist
Learn more: The best cultural experiences in Taiwan.
---
Cultural trips in Africa & the Middle East
Ethiopia • Oman • Mauritius • Morocco
Ethiopia – for coal-fired coffee, churches & injera
Ethiopia is a country like no other. Here in North East Africa, the steaming tribal lowlands of the Rift Valley collide with the cool thin air of the Northern highlands. The fertile lands towards the West produces some of the world's best coffee, while the wind from the East carries whispers from Arabia. It's truly a spectacular place to visit.
Ethiopia is even more unique in terms of its cultural treasures. As the only country in Africa never to be colonised, Ethiopia is a truly African country with African culture. If you want to see lions chase and eat zebras, go somewhere else. If you want to see and experience African culture at its purest, then book your ticket to Ethiopia already!
Top cultural experiences in Ethiopia
Visit the city of Lalibela: Situated in the northern highlands, Lalibela is the most important pilgrimage site in the country for the predominantly Orthodox Christian population of Ethiopia. It is here that you'll find eleven incredible churches completely hewn from the rock. If you see only one place in Ethiopia, make it Lalibela.
Attend Sunday Mass: The UNESCO recognised Lalibela churches still function as churches, and attending a Sunday morning service before sunrise with hundreds of pilgrims is an experience that you won't forget. Afterwards you can join the crowds eating injera while basking in the morning sun. Be prepared for the fact that everyone will want to come and talk to you.
Hike to a remote mountain community: Hiking into the mountains surrounding Lalibela will take you to small farming communities where time has seemingly stood still. It's also possible to visit one of these communities for a day and learn how to cook traditional Ethiopian dishes such as injera, tibs or shiro. You'll also find a few cave churches and monasteries in these mountains. The priests will be eager to show off their ancient treasures for a small tip.
Participate in a traditional coffee ceremony: Ethiopia is considered the birthplace of coffee, and man are you in for treat! The best way to drink a cup of buna (Ethiopian coffee) is to attend a coffee ceremony. It starts off with the hostess washing green coffee beans and then roasting them in a pan over an open fire. The coals are infused with natural incense made from tree resin. You'll see bags of these tree resin for sale in markets all over Ethiopia. Finally the coffee beans are ground and brewed in a special coffee pot called a jebena. It's expected that guests will have at least three cups of buna, but why stop there?
By De Wet & Jin from Museum of Wander
---
Oman – for dhow boats, frankincense & Bedouin culture
Unlike some of its more glitzy neighbours who've traded their souqs for skyscrapers, Oman has approached cultural preservation from a different angle. It's often called out as the most culturally 'authentic' country in the region.
This part of the Middle East has long been a melting pot of Arabian and East African cultures, with a strong South Asian influence. Semi-nomadic Bedouin tribes that paint the desert with their costumes and brightly coloured carpets are less accessible, but a range of tourist-friendly desert experiences allow you to brush with this part of Omani culture.
Contemporary Omani traditions are deeply tied to Ibadism and revolve around an annual calendar of Islamic festivities.
Top cultural experiences in Oman
Get lost in a souq: Perfumed by rose petals and frankincense, Oman's souqs are a treat for the senses. Roam displays of henna and spices while getting a feel for commerce and culture. Muttrah Souq in the capital, Muscat, and the delightful Nizwa Souq are both must-visits.
Visit a dhow workshop in Sur: Not only are Oman's wooden boats an impressive feat of engineering, they're steeped in legend and tradition. In Sur, the home of Sinbad the Sailor, you can watch expert craftsmen fitting the vessels together without glue or nails.
Spend the night at a desert camp. The Sharqiya Sands, Oman's slice of The Empty Quarter, is the territory of nomads. Bedouin-inspired desert camps recreate the experience of staying with a Bedouin tribe – albeit with a luxury edge! Spending the night in a desert camp involves listening to folk music, eating Omani food, while the very lodgings – the tent lined with carpets you're sleeping in – is part of the Bedouin tradition.
---
Mauritius – for street food, Sega & sugarcane
The island nation of Mauritius is normally associated with splendid white-sand beaches and luxury resorts – thus its inclusion on this list of cultural trips might come as a bit of a surprise.
Yes, this is an island paradise incarnate, but it also happens to be one of the most ethnically and religiously diverse countries in the region, with African, Indian, Chinese and South Asian cultures – along with layers of Dutch, French and British influence – all accounted for.
Many elements of Mauritian culture can be traced back to the island's plantation roots and the legacy of slavery. Mauritians honour this period of history while proudly showing off their culture in everything from the cuisine to the music.
Top cultural experiences in Mauritius
Take a street food tour of Port Louis: Mauritian food, much like Mauritian society itself, combines Chinese, Indian, Creole, East African and European flavours. Must-try dishes include vindaye, an adaptation of West Indian vindaloo, Chatini (chutney) is a popular condiment and traces its roots back to British-Indian origins, briani (biryani) and creations gifted from the island's Chinese community, such as bol renversé (a layered dish of rice, chicken, shrimp and vegetables). The best way to get a grasp of these edible delights is by joining a guided street food tour of the capital, Port Louis.
Watch a Sega performance: Recognised by UNESCO for its value to Intangible Cultural Heritage, Mauritian Sega is a performance art characterised by music, song, dance and costume. It started out as an expression of pain and loss practiced by slave communities but has morphed over time into a colourful, optimistic expression of local culture. Elaborate Sega costumes moving to the tune of Creole lyrics is a . Many hotels offer Sega performances.
Visit an old sugarcane farm: Mauritius' history of slavery and plantation farming has left an indelible mark on the island. Visiting preserved plantation homes and crumbling sugar mills is a step back in time to the colonial period, while regenerated cane fields such as those on Frederica Reserve now serve as a sanctuary for the island's wildlife.
Learn more: 8 ways to experience Mauritian culture.
---
Morocco – for riads, tajines & mint tea
By all accounts, Morocco is a beguiling destination. The most popular country to visit in North Africa, it stands out for its diversity of landscapes and cultural experiences.
Morocco is an important gateway to the rest of Africa, and has been since Roman times. Its position at the northernmost tip of the continent – with a coast shared between the Atlantic and the Mediterranean – means it's been at the centre of conquests and various cultural overlap throughout the ages.
Today, Morocco lives with the legacies of various civilisations, including Roman, Phoenician, Jewish, Berber, Arabic, Spanish and French. Morocco has a very hospitable culture, steeped in a refined art of living. When you visit the imperial cities of Marrakech and Fes, or the coastal towns of Essaouira and El Jadida, you will notice a multitude of little details typical of Moroccan life.
This art of living and careful hospitality is very important in Morocco and, as a visitor, you can experience it in many different ways.
Top cultural experiences in Morocco
Try your hand at Moroccan cuisine: Moroccan cuisine is world-famous for its use of spices and mix of sweet and savoury flavours. Every restaurant offers a selection of delicious tajines, a stew of meat and vegetables. Couscous is on the menu every Friday and if you like sweets, you will be in heaven. Sweet biscuits mixing flower, almond and spice flavours make a delicious afternoon treat. If you're interested in learning new skills, cooking classes are often available in traditional riads in Marrakech. Moroccan cuisine takes time and care, but the results are delicious and quite easy to recreate at home.
Shop for authentic handicrafts at a souq: Another great way to experience the heart of Morocco is to spend time in the souks. Shopping in Morocco is a fun experience and haggling for a good price is the norm. You have to engage with merchants, ask questions, make small talk and, most importantly, have fun with it! Never lose your smile and sense of humour, and it will great fun! The most spectacular shopping experience is in Marrakech due to the volume and intensity of the medina. It's easy to get lost but that's part of the experience too!
Sip mint tea, a Moroccan tradition: When you travel throughout Morocco, you will notice that mint tea is served everywhere. This is a pivotal element of Moroccan hospitality. Green tea is mixed with fresh mint leaves and served in little decorated glasses. There is a little bit of theatre in serving mint tea, with the brass or silver teapot held high above the glass… Traditionally, mint tea is served with a lot of sugar, but these days it is common for sugar to be served on the side, so you can dose it yourself. And you can even buy a set of decorated tea glasses in the souk as a souvenir!
By Delphine from Lester Lost
---
How to have a more culturally immersive travel experience anywhere in the world
It doesn't matter if it's a remote community or a popular city – there are things you can do to have a more enriching cultural travel experience no matter where you're going.
Here are 10 practical tips to help you on your way.
1. Do your research before you go: Familiarise yourself with local customs and learn a bit of the history so you know what types of experiences to look out for. This guide is a great start!
2. Seek out festivals and special events: Many tourism boards feature a calendar on their website, or you can try using Facebook to find local events. Check out my four-part series about the world's best festivals, starting here.
3. Eat local. Food is one of the easiest routes to culture. Here are my tips for eating local when you travel.
4. Stay at a homestay. Spending time with a local family will give you an invaluable insight into daily life. Here are my tips for using homestays in Vietnam.
5. Participate in a class or workshop. Trying a cooking class, handicraft workshop or any other hands-on experience is one of the easiest ways to immerse yourself in local culture. I recommend using Get Your Guide, Airbnb Experiences, Cookly or Backstreet Academy to find opportunities.
6. Learn a bit of the language. Even knowing a few basic words will show you're interested and can go a long way to forming relationships.
7. Shop local. Support artisans and heritage skills. Here are my tips for finding authentic and meaningful souvenirs.
8. Slow down. The best cultural experiences are often spare-of-the-moment and can't be planned in advance. Keep some flexibility in your travel itinerary for spontaneous detours.
9. Go your own way. You don't always have to follow the pack. Venturing away from the crowds will often give you access to unique and meaningful experiences.
10. Don't be afraid to ask questions. If in doubt, ask a local. Remember that cultural tourism is all about exchange – don't just take, make sure you give something back in return.
---
Are you a cultural tourist? Which of these destinations is your favourite? What other places would you add to the list? I'd love to hear your suggestions in the comments below!
---
World's best cultural trips: Save it & share it on Pinterest
---
More cultural travel inspiration