Quick guide to visiting Pu Luong Nature Reserve, a hidden paradise in Northern Vietnam for hiking, homestays and nature.
After almost three years living in Southeast Asia, there's one time of year I always look forward to: Green season.
Tourists usually do their best to try and avoid the rainy season, but in Vietnam and Cambodia at least, the occasional downpour (usually short-lived and confined to the late afternoon) is worth enduring for the fresh air, verdant landscapes and new life that the rains bring.
To celebrate the end of winter and the beginning of green season in Northern Vietnam, we spent a long weekend in Pu Luong Nature Reserve, one of the country's lesser-known ecotourism and trekking spots.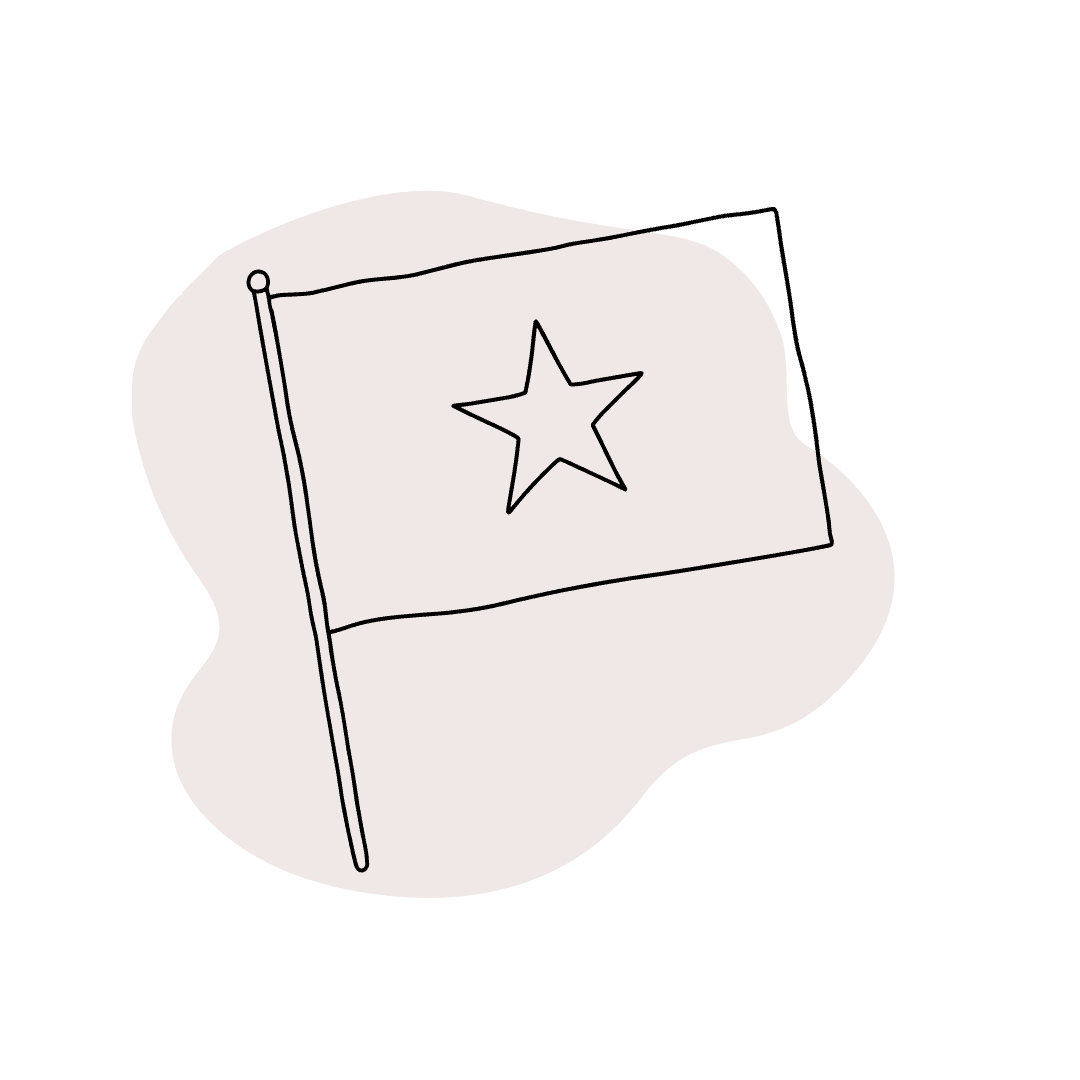 More from Vietnam
Discover the best city guides, itineraries, travel tips & hidden gems in my Vietnam Travel Guide.
Remote, rustic and supremely beautiful, I think Pu Luong might be one of the last places in Vietnam where you can truly unplug.
This quick guide to Pu Luong contains helpful tips to help you plan your visit.
---
Please note: This post contains affiliate links, meaning I may earn a commission if you make a purchase by clicking a link (at no extra cost to you). Learn more.
---
About Pu Luong
Pu Luong (Pù Luông) is located on the cusp of Hoa Binh and Thanh Hoa provinces, about 160 km south-west of Hanoi.
All rice fields, palm groves, waterwheels and cascading waterfalls, Pu Luong is a popular weekend getaway for locals, but sees relatively few foreign visitors.
This makes a nice change from the nearby and wildly popular Mai Chau, which is overrun with tourists during the high season.
Pu Luong Nature Reserve (Khu bảo tồn Thiên nhiên Pù Luông) was established in 1999 to protect the area's biodiversity.
Inside the reserve, you'll find a mix of pristine forest and cultivated rice terraces. It's a perfect landscape for trekking, and multi-day hikes are a favourite activity.
A narrow highway bisects the reserve along the valley floor, connecting a series of small villages and hamlets. The southeastern corner of the reserve has a few clusters of homestays, making it a good place to base your visit.
---
Best time to visit Pu Luong
I always recommend people come to Southeast Asia during green season. The weather is pleasant, there are far fewer tourists around, and best of all, the landscape is lush and green.
We visited Pu Luong in early March and had perfect conditions (cool nights, sunshine, and neon-green rice paddies). The second-best time to visit would be harvest season, when the rice fields turn to shades of yellow and gold.
---
How to get to Pu Luong from Hanoi
Pu Luong is peaceful because it's so remote. Transport options for getting both in and out, and around the reserve are thus pretty limited.
From my experience, I'd say having your own transportation is pretty much essential. We travelled in and out of Ban Hieu by private car, but you could also get around on motorbike.
The easiest option for getting to Pu Luong is to book a shuttle transfer from Hanoi. This door-to-door transfer in a comfortable minivan runs daily – check prices & availability here on Viator.
See more transport options and reserve tickets here on 12GoAsia.
From Hanoi, the drive to Pu Luong takes around 4.5 hours on very windy roads. It's best to break the journey in either Ninh Binh or Mai Chau.
We drove into the reserve from Ninh Binh and out the other (northern) end. Both stretches of road were scenic and offered interesting stopovers – mainly fields and waterwheels on the way in, and shimming rice terraces on the way out.
If you're planning to visit Pu Luong and need help with logistics, Toan Duong is the best person to talk to. He can help with transport, accommodation, and also organise multi-day treks.
Getting to Pu Luong takes a bit of extra effort (and money), but it's well worth it for the breathtaking landscapes, lovely homestays and solitude.
Pu Luong Nature Reserve is without a doubt one of my favourite places to visit in Vietnam.
---
Where to stay in Pu Luong
Ban Hieu (Bản Hiêu) is a small village in Co Lung district in the southeastern corner of the reserve. Shaded by dramatic mountain peaks and surrounded by rice terraces, it's an idyllic little hamlet of thatched houses.
There is a collection of at least five homestays in Ban Hieu, each one a little further up the mountainside than the last. The village is only accessible by foot or motorbike.
We stayed at Ban Hieu Garden Lodge, one of the first homestays you come to after leaving the main road. They offer dorm-style rooms in a traditional stilted house plus two bungalows. The host family doesn't speak much English, but they are very kind and accommodating.
The bungalows are beautifully furnished and very comfortable, with private bathrooms and hot water showers. Meals – plentiful and made with fresh vegetables from the garden – are available at an extra cost.
There is another collection of homestays in the Lang Bang area, west of Ban Hieu and closer to the highway. We passed this area on our way out of the park, and from the looks of it, the landscape is more mountainous.
Personally, I would recommend Ban Hieu because it's quieter and the area looked more suitable for easy trekking.
---
Things to do in Pu Luong: The magnificent Pu Luong waterwheels
Part of Pu Luong's charm is the bamboo waterwheels that dot the landscape. The rice grown in these parts needs to be submerged to thrive (unlike mountain rice, which can be grown in dry paddies) – which requires a large volume of water.
Built by people from the Thai and Muong ethnic groups, the wheels harvest water from low-lying streams to feed the vast rice crops. They especially come in handy during the dry season and periods of drought when the water level is low.
You can find the waterwheels sitting all along the rocky streams that run through Pu Luong.
When you see them up close, you realise how starkly simple but effective the waterwheels are. The wheel spins slowly of its own accord, propelled by the running stream.
Lengths of bamboo pipe scoop up small amounts of water and once at the top, dispense it into a bamboo tube.
The water then flows along an elevated bamboo pipeline. This one was particularly complex, running for several metres through neighbouring fields.
Once it's reached its destination, the water trickles out from the bamboo and tops up the paddies. If the rice field is terraced, any overflow spills over the mud dykes into the field next door.
I assume there's a way to turn the wheels on and off by stopping them from spinning. Otherwise, they can just be left to run, delivering fresh water around the clock without the need for electric pumps or anyone to carry the water by hand.
The end result! Rice paddies full to the brim with fresh water. When we visited Pu Luong, farmers were still in the first stage of rice production: Transplanting their neon-green seedlings.
---
Trekking in Pu Luong Nature Reserve
Most tourists come to Pu Luong to trek. Guided multi-day hikes through the park are popular – we saw a few trekkers passing through Ban Hieu and overnighting at the homestays there.
If, like us, you are coming to relax, small walks in and around Ban Hieu village will more than suffice.
You don't have to go very up the mountain behind the village before the dramatic rice terraces reveal themselves. Around the valley floor, you'll find pretty hamlets, shallow waterfalls, and plenty of those famous waterwheels to admire.
---
---
Visiting Pu Luong Nature Reserve in Vietnam: Save it
---
More Vietnam travel resources