A guide to the 10 best Vietnam day trips to take from Hanoi, Ho Chi Minh City (Saigon), Danang or Hoi An.
You could spend a lifetime travelling around Vietnam and still not experience everything this incredibly diverse country has to offer. When I lived in Hanoi, I got to travel around most of the North – yet there's still so much of Vietnam I'm yet to see.
Guided tours aren't for everyone, but there's no denying that an organised day trip with air-conditioned transfers and an English-speaking guide is one of the most convenient ways to get around Vietnam. A tour is also a surefire way to gain a deeper, more complete look at Vietnam's nature, history and culture.
While I always suggest travelling slow, I know not everyone has the luxury of time. Whether you're planning a short visit to Vietnam or you just want to pack as much as possible into your Vietnam itinerary, taking advantage of an organised side trip from one of the major hubs is a brilliant way to cover more ground.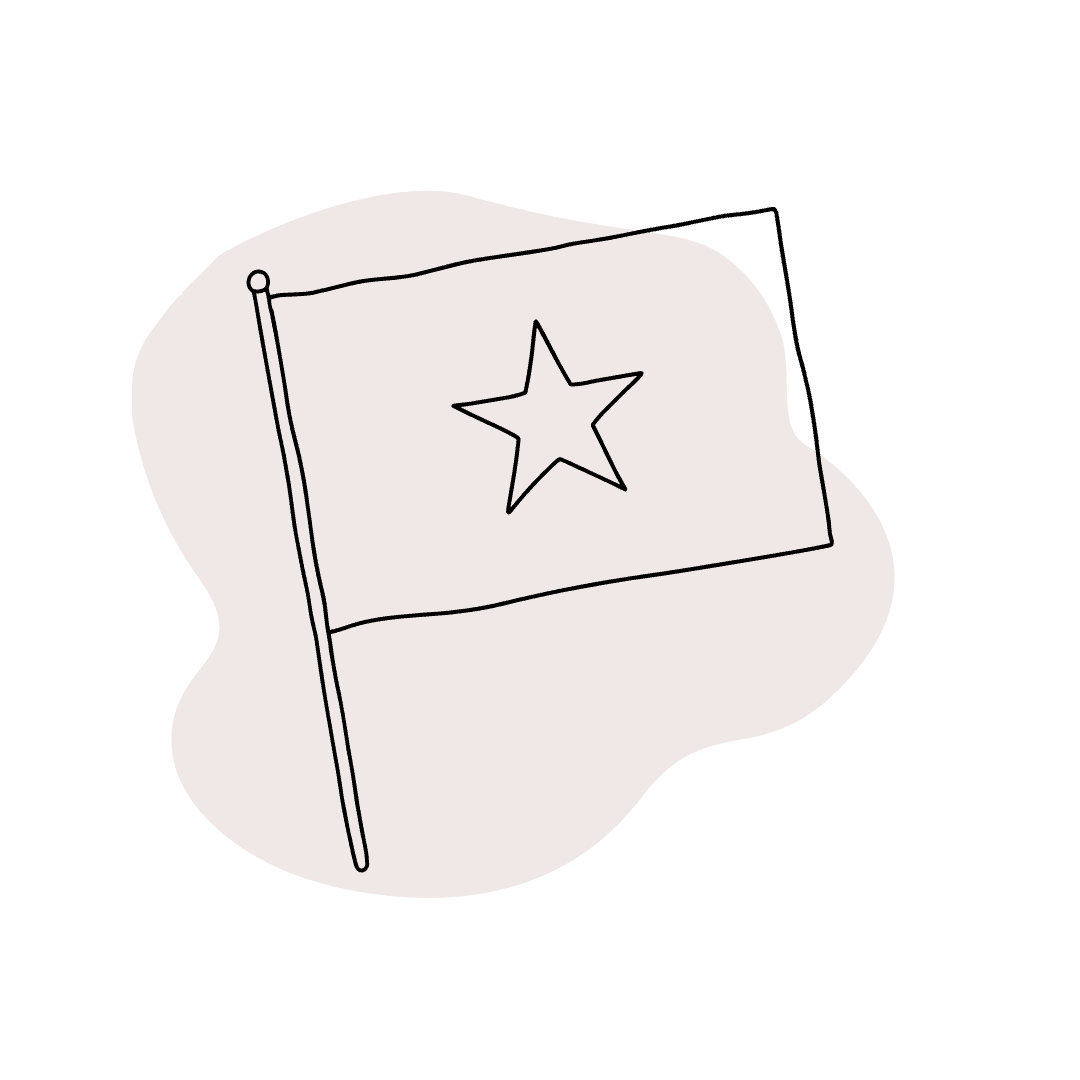 More from Vietnam
Discover the best city guides, itineraries, travel tips & hidden gems in my Vietnam Travel Guide.
This guide to the 10 best Vietnam day trips covers North Vietnam, Central Vietnam and South Vietnam.
You'll be surprised how many Vietnam must-sees and amazing destinations you can cover in a single day!
---
Please note: This post contains affiliate links, meaning I may earn a commission if you make a purchase by clicking a link (at no extra cost to you). Learn more.
---
---
---
Top 10 Vietnam day trips overview
Here are quick links to the 10 Vietnam day trips mentioned in this post.
---
Best day trips from Hanoi
Hanoi, Vietnam's capital and largest city in the North, is well-positioned for a number of full-day trips. Spectacular karsts and caves, ancient capitals and Buddhist pagodas can all be accessed in a couple of hours by road.
And of course, Hanoi is the departure point for Vietnam's crowning glory and most popular tourist attraction: the UNESCO-Listed Halong Bay.
1. Bai Tu Long Bay
If you're concerned about over-tourism on Halong Bay, Bai Tu Long Bay is a nice alternative.
It has the same limestone karst landscape as its more-famous cousin, but because far fewer boats are permitted to sail here, it's a lot quieter and less polluted.
Bai Tu Long Bay is located just north of Halong Bay. Cruises depart from the same jetty, roughly a 4-hour drive from Hanoi.
Sleeping on a junk and waking up amongst the karsts is a terrific experience, which is why I usually recommend spending at least one night on the bay. However, it's still possible to see Vietnam's most famous UNESCO landscape in a day from Hanoi.
This full day trip starts with pick up at your hotel in Hanoi Old Quarter at 8.45am. You'll then be transferred to the port by shuttle bus. The price includes admission fees for Halong Bay and Sung Sot Cave, kayaking, swimming, and a traditional Vietnamese lunch on board the boat.
Tip: For more Bai Tu Long Bay day tour options, the best overnight cruises and full details on how to get to Halong from Hanoi independently, check out my comprehensive Hanoi to Halong Bay travel guide.
---
2. Ninh Binh (Tam Coc & Trang An)
Ninh Binh Province is one of my favourite places in Vietnam. It's often referred to as 'Halong Bay on land' because the landscape is decorated with the same limestone karst formations.
Ninh Binh is well and truly inland, however – it's roughly a 2.5 to 3-hour drive from Hanoi. It's close proximity to the capital is another reason I recommend Ninh Binh as one of the best Vietnam day trips from Hanoi.
A trip to Ninh Binh involves taking a sampan boat tour around the karsts and caves at either Tam Coc-Bich Dong or the UNESCO-Listed Trang An Landscape Complex.
One of Vietnam's ancient capitals, Hoa Lu, is located close by and is home to a number of significant pagodas and edifices. The largest temple complex in Vietnam, Bai Dinh, can also be included when you visit Ninh Binh from Hanoi.
This private tour is great value for money – it includes transfers from your Hanoi hotel, a Vietnamese lunch, and tickets for all the attractions, including a 90-minute boat ride at Tam Coc.
You'll be accompanied by an English-speaking guide for the duration of the day, and because it's a private tour, you can choose your pick up time (I suggest leaving Hanoi a tad earlier than the recommended 8am).
Another thing I love about this itinerary is the inclusion of a short bike ride to Hang Mua, where you have time to summit the Lying Dragon Mountain for Ninh Binh's best view.
Note that this itinerary does involve a bit of physical activity including the bike ride and the climb, so it's not suitable for anyone with mobility issues. As an alternative, this day tour combines a visit to the Bai Dinh temples with a boat ride at Trang An.
Tip: Click through for more information about Ninh Binh, including my recommended Ninh Binh itinerary. And if you decide to spend a night or two, here's where you should stay in Ninh Binh.
---
3. The Perfume Pagoda
The Perfume Pagoda or Huong Pagoda is a sacred pilgrimage site 60km west from Hanoi. Depending on traffic, it can take under 2 hours to get there from the capital.
This part of Northern Vietnam is very lush. A trip to the Perfume Pagoda is a nice way to get some fresh air and find some respite from Hanoi. What's really special about this place is the way you get there.
The main pagoda is built into the limestone Huong Tich mountains and can only be accessed via a long waterway. A never-ending stream of sampan boats ferries pilgrims up the Yen stream, through blankets of lotus flowers and between misty, atmosphere karsts and mountains. At the end, a series of uphill paths connect the different shrines and grottoes.
This small group tour to the Perfume Pagoda from Hanoi will teach you a lot about Vietnamese culture and religion. After visiting the main cave, you have the option of trekking or taking a cable car back to the pier.
Lunch is served at the foot of the mountain and included in the tour price. Transfers to and from the Old Quarter are done by air conditioned coach, and you'll be back in the city by approximately 6pm.
If you prefer to travel by private car, this tour follows the same itinerary but gives you the flexibility of a private guide and your own transportation.
Tip: Because the Perfume Pagoda is a popular pilgrimage site, it gets extremely busy around certain religious holidays. It's recommended to avoid visiting in the lead-up to Tet – it's simply too crowded. I recommend checking with the tour provider before you book to make sure your travel dates don't coincide with any festivals.
---
Best day trips from Danang
Danang (Da Nang) on Vietnam's Central Coast is a great place to base yourself for a few days. Not only is Danang home to some of the best beaches in Vietnam, it's also strategically located between two of the country's most beautiful and historically significant cities: Hue and Hoi An.
Inland from Danang, you'll find a majestic landscape of forests and mountains – with one of the Vietnam's strangest day trip locations nestled inside.
4. Hue Royal Citadel
Hue was the capital of Vietnam's Nguyen Dynasty. It's more than worthy of a few days of your time, but if you're pushed, you can see the main historical sights in a day trip from Danang. Hue is a wonderful hands-on experience of history and a must-see if you're interested in learning about Vietnam's dynastic past.
With limited time in Hue, you should focus on seeing two things: The UNESCO-Listed Royal Citadel in the centre of town (Hue's main attraction), and the royal tombs dotted around the countryside just outside the city.
It's a 3-hour drive to reach Hue from Danang. This epic 10-hour day trip includes a stop at the scenic Hai Van Pass along the way to break up the first leg of the journey. In Hue, you'll visit the Citadel while your guide narrates the key buildings, including the Forbidden Purple City and the Emperor's private residence.
Lunch comes included. In the afternoon, you'll board a boat for a jaunt along the Perfume River, visiting Thien Mu Pagoda (another Hue icon) and the impressive Khai Dinh Royal Tomb.
Tip: If you have longer in Hue, make sure you check out the abandoned dragon water park.
---
5. Ba Na Hills & the Golden Bridge
Hue has been a significant for eons. In complete contrast, Ba Na Hills and the Golden Bridge have only risen to prominence in recent years – thanks in no small part to Instagram.
If you just can't leave Vietnam without capturing that shot for your feed, your best bet is to visit on this day trip from Danang. In all seriousness, Ba Na Hills (the area where the bridge is located) does make for a nice side trip – and it's only an hour's drive inland from Danang when travelling by car.
Ba Na Hills, a former colonial hill station like Sapa and Dalat, is high-altitude, so you'll get a nice break from the heat (remember to pack a jacket) and some fresh air.
On this itinerary, you'll ride the 5km cable car over Vong Nguyet Hills to get to the settlement, where you'll visit the old French horse stables, a French cellar and flower garden, Le Jardin D'amour, plus a couple of significant pagodas.
There's an opportunity to summit Chua Mountain for a view of Danang city before walking the Insta-famous Golden Bridge. A major plus to this tour is that everything is included in the price – including lunch, private car transfer, tickets for the cable car, and all entrance fees.
---
Best day trips from Hoi An
Hoi An's lantern-lit Ancient Town is one of the most atmospheric and captivating places in Vietnam. It features prominently on most travellers' itineraries – and for good reason.
If you tire of Hoi An's hubbub and notorious heat, it's good to know that there are a few excellent Vietnam day trips within earshot of the city.
6. My Son Sanctuary
My Son Sanctuary is barely an hour's drive inland from Hoi An, yet many tourists skip it.
The UNESCO World Heritage Site consists of a series of religious sanctuaries and towers built between the 4th and 13th centuries. A relic of the Champa Kingdom, the designs have their roots in Hinduism – you may notice some similarities to the temples of Angkor in Siem Reap in neighbouring Cambodia.
This small group tour from Hoi An to My Son is better than most because it focuses on the historical site. It starts with a car transfer to the site from Hoi An bright and early at 6am. Before a detailed walking tour of the historical site, you'll be treated to a local breakfast.
Tip: The area where My Son is located is very hot and exposed. Avoid visiting in the summer months. The earlier you can go, the better!
---
7. Marble Mountains
The Marble Mountains is a cluster of 5 striking rock formations that emerge from the landscape near the coast. They are located roughly halfway between Hoi An and Danang. Most people end up visiting from Danang, but it's also possible to visit on a quick afternoon getaway from Hoi An.
This efficient 3.5-hour tour includes hotel pick up in Hoi An. After climbing the stairs to the summit of Mount Thuy for a view, you'll get a chance to visit some of the caves, tunnels and Buddhist sanctuaries pressed into the side of the cliff.
On the way back to Hoi An, you'll stop off at one of the villages where sculptors fashion souvenirs and gaudy homewares from locally quarried stone.
---
Best day trips from Ho Chi Minh City (Saigon)
There's enough going on in Vietnam's biggest metropolis, Saigon, to keep you occupied for many lifetimes. When you need a breather, remember the verdant Mekong Delta is right on Ho Chi Minh City's doorstep.
8. The Mekong Delta
The Mekong Delta is a marshy, fertile area that covers the southern portion of Vietnam. It's characterised by slinking waterways, coconut palms, and stilted villages perched on the river banks.
This part of Vietnam is unlike anywhere else in the country, making it a must-see in my eyes. There's no better day trip from Saigon than an escape to the Delta, where daily life takes on an entirely different pace and time seems to slow down.
The Mekong Delta is extremely popular, so it's important to choose a tour that's not going to take you to the most crowded spots at the worst time of day. I love this Mekong Delta insights tour because it makes a point of taking you on the path less travelled.
As you bike along country roads through rice paddies and coconut plantations, you'll have a chance to learn about rural life in the Delta.
This itinerary also packs in a visit to an Orchid Farm and a mini cooking class. A traditional Vietnamese lunch and coconut water (what else!) come included in the price.
---
9. Cai Be Floating Market
Much like the Hmong Bac Ha Market near Sapa, Cai Be Floating Market has become extremely popular with tourists in recent decades. This inevitably means that the market has lost a bit of its local charm. Despite this, it's still one of the biggest floating markets in the world, which makes it worth experiencing in my books.
Cai Be is located around 100km south-west from Saigon, so it takes around 2.5 hours to reach by car. It's usually recommended to overnight in the nearby town of Vinh Long to be able to reach the market in the early morning (it starts to dwindle by noon). However, if you're coming on a day trip from Saigon, you can still see the market in action provided you leave the city early enough.
The main advantage to this market, cooking and cycling tour is that it starts bright and early at 7.30am.
After a guided tour of the market, you'll sample tropical fruits, ride along the canals, and be treated to a cooking class. The tour concludes with a short bike ride through one of the local villages before returning to Saigon – it really does pack a lot in!
---
10. Cao Dai Temple
If you're looking for an off-beat day trip from Ho Chi Minh City, Cao Dai Temple fits the bill perfectly. Located in Tay Ninh, 2.5-hours north-west of Saigon near the Cambodian border, this curious religious site is the original meeting place for one of the world's most curious sects.
Caodaism evades explanation – you really need an experienced guide to give you the full breakdown. Their elaborate temple incorporates elements of a Christian church, a Buddhist temple and a mosque, with Disney imagery and a curious range of icons. It really has to be seen to be believed.
This full-day tour from Saigon couples a guided tour of the Cao Dai Temple with a visit to the (in)famous Cu Chi Tunnels. If the temple leaves you with your head in the clouds, the war history at the last stop will certainly bring you back down to earth.
Note that AC transfers, lunch and all entrance fees are included in the tour price.
---
What to bring with you on a Vietnam day trip
---
Should you tip your tour guide in Vietnam?
Tipping is not part of Vietnamese culture nor is it mandatory. As a general rule, people are not expected to tip drivers, wait staff in restaurants, or indeed tour guides.
However, tipping has become increasingly mainstream in the past 10 years, and now many tour operators expect tourists to tip guides and drivers.
Whether or not you choose to tip your guide is entirely up to you. You'll notice that most operators list gratuities as an exclusion – but there's no pressure to leave a tip if you weren't happy with the service.
Having said that, it's important to consider that local wages in Vietnam are still quite low, and many guides rely on tips to supplement their income. If you had a good experience on your tour, then it's a nice gesture to leave a small tip – say the equivalent of 4 to 5 USD. Remember to tip your driver or boat captain a few dollars, too.
---
Best Vietnam day trips: Pin it!
---
More Vietnam travel resources