This Hoi An itinerary shows you how to spend a perfect 1-3 days in Hoi An, Central Vietnam. Read on for the best things to do in Hoi An Ancient Town and beyond, insider tips, day trips, and recommendations for the best Hoi An restaurants.
Central Vietnam is home to the country's quaintest town, Hoi An.
This coastal town has a little bit of everything: Rich historic culture, coastal beaches, and the best shopping in the country. Immerse yourself in Hoi An's charm.
Three days in Hoi An is the perfect amount of time for your first visit. It will allow you time to explore the Old Town, visit the beach, take a half-day tour to the Marble Mountains, and have a few pieces of clothing tailored.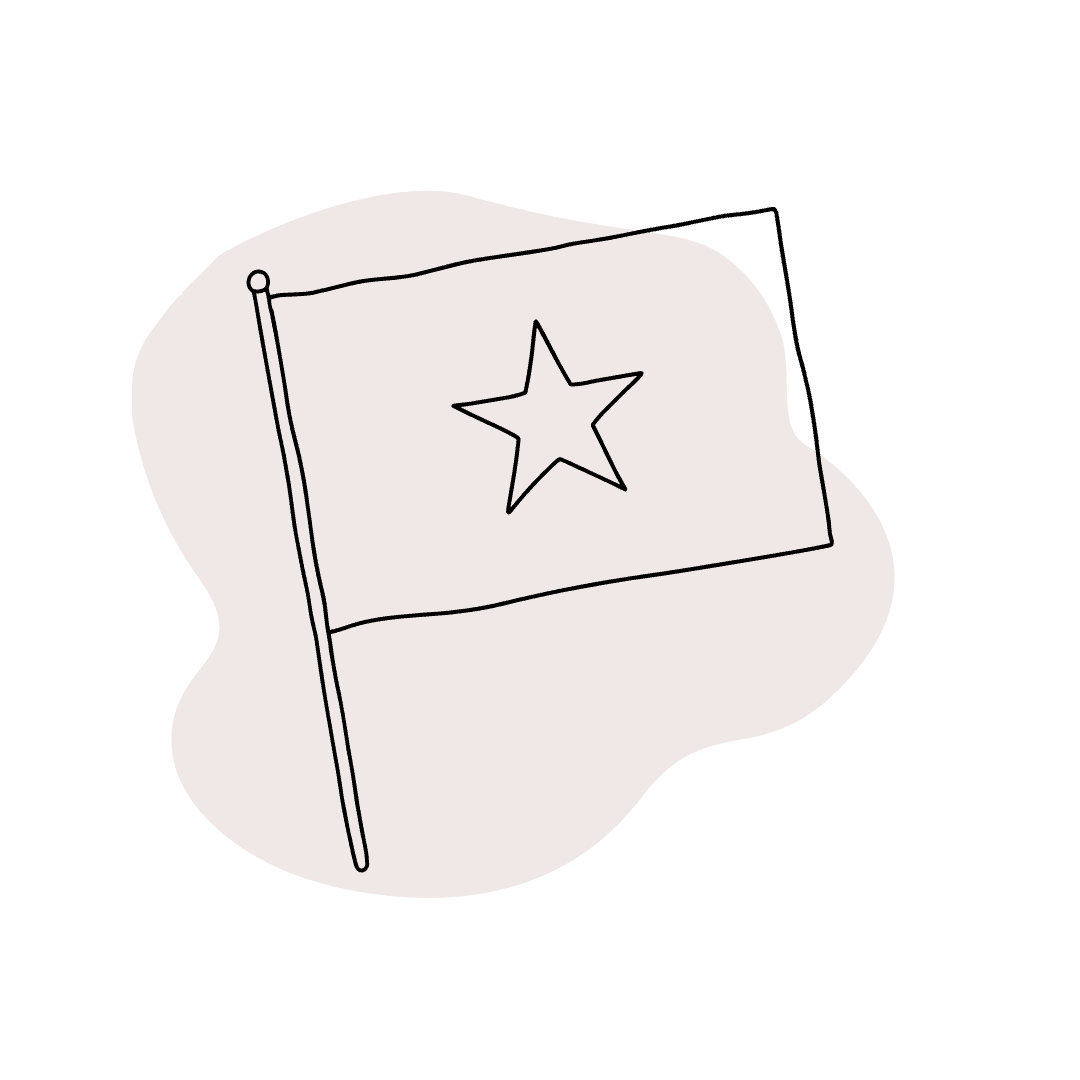 More from Vietnam
Discover the best city guides, itineraries, travel tips & hidden gems in my Vietnam Travel Guide.
Read on for my comprehensive 3-day itinerary for Hoi An.
About the author: Delilah Hart is the creator of Our Travel Mix, a blog to help you travel the world smarter, cheaper and better.
---
Please note: This post contains affiliate links, meaning I may earn a commission if you make a purchase by clicking a link (at no extra cost to you). Learn more.
---
---
When is the Best Time to Visit Hoi An?
February through to April is the best time to visit Hoi An. These are the sunny months of the dry season, but temperatures are more comfortable. May through to July is also a good period to visit Vietnam, but temperatures will be a few degrees warmer, in the mid-thirties.
One of the many great things about Vietnam is that there is no bad time to go. The rainy season (South and Central Vietnam) is from October to February; I've travelled to Vietnam at this time and didn't seem to have any problems with the weather.
Essential reading: Best way to get to Hoi An from Da Nang.
If you're looking for places to stay in Hoi An during your first visit to Vietnam, the best area to stay is within Hoi An Ancient Town. The heart of Hoi An is where you'll find the best food, shopping, and culture.
Otherwise, if the beach is more up your alley, consider staying near An Bang.
---
Hoi An itinerary: Day 1
Head to the tailor
Hoi An is bursting at the seams with tailors! If you didn't already know, this is the best place to buy tailored clothing in Vietnam. There are hundreds of dressmakers in Hoi An, so many that every second store seems to be a tailoring shop.
The tailors work to produce garments in record time. It will usually take around 48 hours to complete your items (including a fitting or two), so it's best to find a tailor and have your consultation on the first day you arrive in Hoi An.
As you walk around the old town, check out the quality and styles of the clothing and obtain quotes from a few different tailors until you find the right one for you. Prices vary greatly between shops.
My favourite tailor in Hoi An is Ha from Tuong Lai Future. I'd recommend her for everything and anything. For more luxury, high-end clothing, I recommend Yaly.
Visit the Central Market
Hoi An is a tourist hotspot. The Ancient Town especially caters to tourists, which unfortunately means a less authentic portrayal of the Vietnamese lifestyle.
One great place frequented by locals (especially in the morning) is the Central Market, located at one end of the Ancient Town. You'll find locals bargaining for fresh fruit, vegetables, and meats.
Guided option: Tour the market with a local chef and pick up everything you need to prepare a few local delicacies at a cooking class back in the kitchen.
Lunch at Banh Mi Phuong
Banh Mi Phuong is possibly the most popular place to eat in the country. The restaurant was made famous by Anthony Bourdain, and now lines regularly reach out the door and down the street!
Their baguettes are filled with delicious, fresh ingredients. Chicken and cheese is a rather unconventional flavour, combination but it is highly recommended. The best part, other than the taste, is the price.
You won't find a better meal for $1 USD! Order the fresh spring rolls (goi cuon) and the deep-fried spring rolls (cha gio) to accompany your sandwich.
I've eaten here more times than I can count – Banh Mi Phuong really is that good.
Explore the Old Town (and go shopping)
The Old Town of Hoi An is a sight in itself. Hoi An charms all its visitors with its lantern-filled streets, yellow buildings, and the combination of French, Chinese, and Japanese architecture.
Wander down the streets as you marvel at Hoi An's quaintness and shop to your heart's content. You'll find everything from cheap knockoffs to hand-painted lanterns and knickknacks down the smaller alleyways.
Give yourself at least a few hours to browse the old town and do some shopping in Vietnam. You'll be surprised at how long you can be entertained strolling back and forth along each street.
Related: Here's where to do your gift shopping in Hanoi.
Watch the sunset from a bar on the Thu Bon River
There is no better place to be when the sun starts to go down than at a bar on the Thu Bon River. Watch the city transform at dusk as colourful lanterns adorn the boats lining the river.
Due to the prime location, drinks along the riverfront are more expensive than elsewhere. Regardless, bars are still affordable by Western standards.
Try Cao Lau noodles for dinner
Cao lau is a noodle dish specific to Hoi An. The dish is unique compared to other Vietnamese noodles because of the fact that the noodles are steamed (as opposed to boiled) in special lye water, which is only found in two wells in Hoi An city.
You won't struggle to find a place in Hoi An Old Town that serves cao lau.
Guided option: Join an evening street food tour and let the experts show you the best Hoi An eats.
---
Hoi An itinerary: Day 2
Half-day tour to Marble Mountains
Some of Vietnam's most beautiful national parks and green spaces are right on Hoi An's doorstep.
The Marble Mountains in Da Nang are a sight to behold. The five formations are each named after the five elements: Metal, water, wood, fire, and earth. The best time to visit the Marble Mountains is before it gets too hot – climbing the stairs to the peak is physically demanding, but the view makes it absolutely worth it.
The mountains are only a 30-minute drive from Hoi An. Half-day tours are readily available, as well as full-day tours, which include other attractions around the Da Nang area.
More options: The best day trips in Vietnam, including top excursions from Hoi An.
Try Banh Xeo and White Rose for Lunch
Banh xeo and White Rose are two more delectable Vietnamese dishes that you must try in Hoi An.
Banh xeo is a savoury, crisp pancake filled with shrimp, pork and bean sprouts. When you order, you'll also get a plate of herbs and lettuce to accompany your dish. Simply tear off a bite-sized piece of pancake then wrap it in some lettuce and add herbs to garnish.
White Rose (known locally as banh bao banh vac) is one of Hoi An's specialities. The best way to describe it is an unwrapped dumpling. Shrimp and pork filling (flavoured with shallots) is placed on top of a rice paper casing.
Organise a tailor fitting
If you're getting clothes made, your tailor will ask you to come for a fitting the next day. They are usually very flexible with the fitting time, but just remember to set some time aside in your schedule for this.
See Hoi An's heritage sites
Hoi An Ancient Town itself is a UNESCO World Heritage Site. The town is beautifully preserved with specific heritage buildings dotted in and around the Ancient Town centre. It's easy to become mesmerised by the colourful facades. There are a few buildings that should be at the top of your bucket list to visit.
The Japanese Bridge is one of the most famous structures within the Ancient Town. The bridge dates back to the 16th century when the Japanese community built the structure as a bridge between the city's Japanese and Chinese quarters.
The Phuc Kien Assembly Hall features an extravagant, pink brick archway with a strong Chinese architectural influence. The Chinese settlers in Vietnam from Fujian would congregate here to celebrate their ancestors and deities.
Duc An Old House is a well-preserved house that has been in the same family for hundreds of years. Back in the day, the house was an extremely successful bookshop.
Eat pho for dinner
Pho is by far the most renowned dish in Vietnam's repertoire. It encapsulates all my favourite things about Vietnamese cuisine perfectly: It's fresh, fragrant, and affordable!
Pho is made from flat, thin rice noodles in a broth. Pho bo (beef noodle soup) is the most common flavour, but you can also find chicken, pork, shrimp, and vegetarian variations.
Flavour your pho with fragrant herbs, fresh chillies, sauces, and bean sprouts to taste.
---
Hoi An itinerary: Day 3
Bike to An Bang beach
There are a few beaches around 5km from Hoi An Ancient Town. While it is walkable, biking is a better way to get around, especially when it's hot. There is a plethora of places to rent a bike in Hoi An for $1-2 USD. Pick one up in the morning and ride around town for the day.
While Cua Dai is a popular beach due to the nearby resorts, An Bang is more popular with locals and tourists staying nearer to the old town. Cool off in the ocean, rent a beach chair and umbrella and get stuck into a good book, then dine at one of the many beach-side restaurants.
Cycle around the rice fields
After cycling to the beach, make your way to see the rice fields outside of the tourist area of Hoi An. The rice paddies that fewer tourists know about are in Cam Kim, just over 2km from the Ancient Town.
Guided option: Join a small group bike tour and cycle further afield through the countryside around Hoi An.
Lunch at Madam Khanh
The biggest contender to Banh Mi Phuong is Madam Khanh, Banh Mi Queen. Here, Banh mis start at a minuscule $0.84 USD for the vegetarian option. The BBQ pork banh mi is a crowd favourite.
Pick up your tailored clothing
Tailored clothing is usually ready for pickup during the second fitting. It's recommended to allow sufficient time in between your second fitting and leaving Hoi An just in case any last-minute adjustments to your garments are required.
Bear this in mind if you are picking up clothing on the same day you plan to leave for your next destination.
Watch a performance by the Bamboo Circus
Be captivated by the talented artists at the Bamboo Circus. The talented performers tell stories usuing bamboo sticks as props. If you miss out on watching the Bamboo Circus in Hoi An, you can also see the show in Hanoi or Ho Chi Minh City.
Tickets start from 700,000 VND for adults.
Eat Mi Quang for dinner
Mi Quang is another dish that originated in Central Vietnam. It consists of rice noodles served in a turmeric and meat broth with vegetables, meat and fresh herbs.
There are so many flavour elements that set it apart. Don't leave Hoi An without trying it!
---
Where to stay in Hoi An
More Vietnam travel inspiration
---
Hoi An itinerary: Share it on Pinterest