Looking for a place to stay in Ninh Binh, Vietnam? This round-up of Tam Coc hotels, hostels, over-water bungalows and resorts has something for every budget.
Limestone karsts and rice fields for days. Thatched bungalows perched over shallow pools. The sound of gently trickling water the only thing you hear; the bobbing heads of farmers cutting through the tall rice stems on their bicycles the only thing you see. Ninh Binh offers some of Northern Vietnam's most tranquil vistas and incredible scenery.
Put simply, it's a must-visit.
We loved Ninh Binh so much, we ended up visiting three times during our year in Hanoi.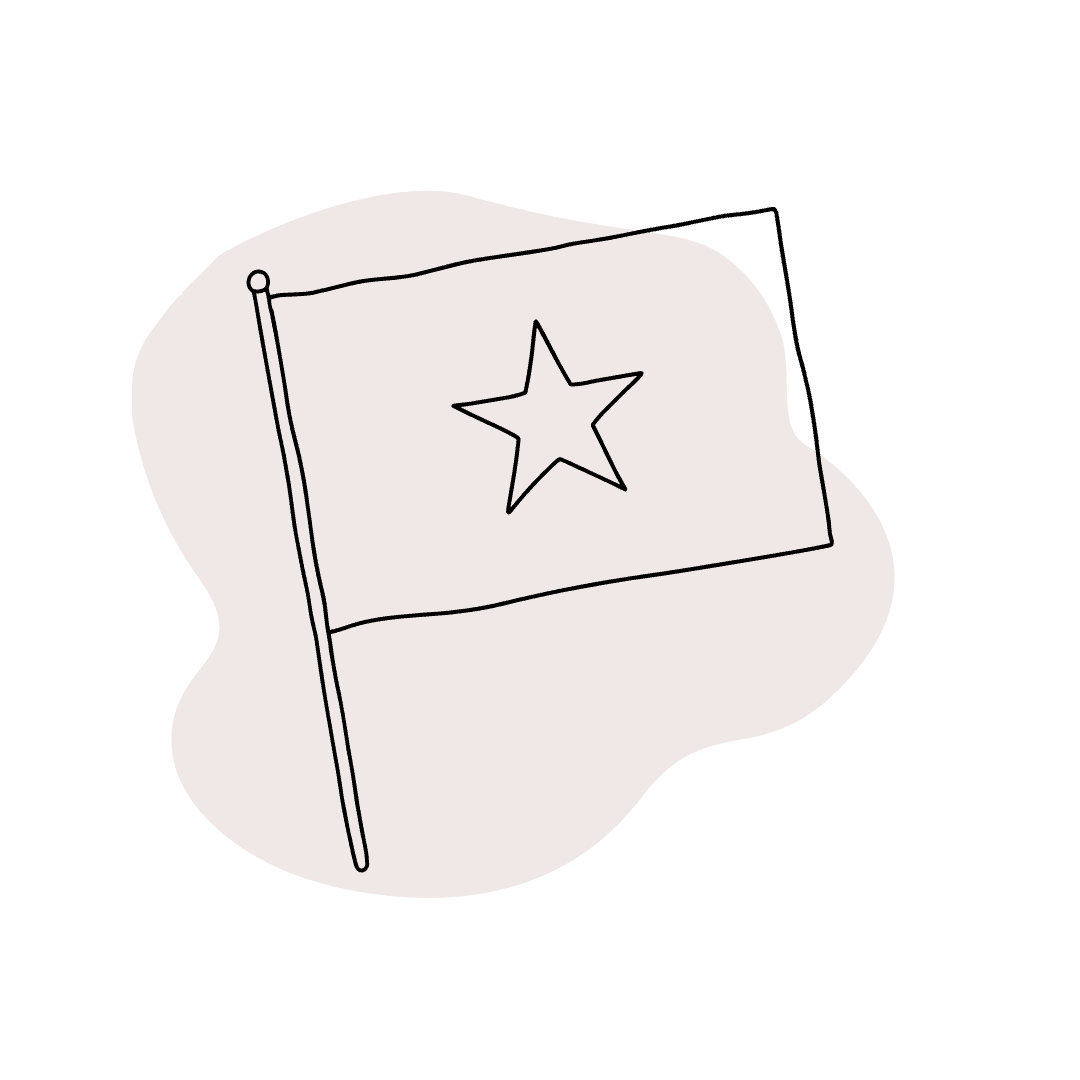 More from Vietnam
Discover the best city guides, itineraries, travel tips & hidden gems in my Vietnam Travel Guide.
Must-read: Check out my ultimate Hanoi to Ninh Binh itinerary, including all the best things to do in Tam Coc and beyond.
In the last few years, a huge number of accommodations have cropped up in Ninh Binh to cater to the growing number of international tourists. It can be confusing to decide which area to stay in in Ninh Binh, let alone to try and pick a particular property – especially when so many Tam Coc hotels look alike and have similar names!
To help you out, I've put together my tips for choosing the best place to stay in Ninh Binh. I've also curated a round-up of 12 excellent accommodation options for all budgets in the popular Tam Coc-Bich Dong area.
---
Please note: This post contains affiliate links, meaning I may earn a commission if you make a purchase by clicking a link (at no extra cost to you). Learn more.
---
---
Deciding where to stay in Ninh Binh
Visitors to Ninh Binh have three options when choosing where to stay: Ninh Binh city (AKA Thanh Pho Ninh Binh, the capital of Ninh Binh Province and the main transport hub), Tam Coc (a small village roughly 7km from Ninh Binh city), or further afield.
Ninh Binh city
This is where most buses from Hanoi and all trains arrive and depart. Staying in the city is a good option if you're arriving late at night or departing early.
Ninh Binh isn't the nicest of cities and honestly doesn't have much to offer tourists aside from local food options. Staying in the concrete jungle, you'll feel about as far away from nature as possible –and that's not what Ninh Binh is about.
Tam Coc
About 15 minutes by car from Ninh Binh city, Tam Coc is located on the doorstep of Tam Coc-Bich Dong, one of two popular boat rides in Ninh Binh, and close to other tourist attractions such as Mua Caves. Choosing accommodation where you can envelop yourself in Tam Coc's most stunning landscapes will really make your experience that more special.
There are dozens of businesses in Tam Coc village that cater exclusively to tourists, and there is a crop of accommodations within walking distance of these. Visitors are spoiled for choice when it comes to bars and tourist-friendly food options.
The biggest downside to staying in Tam Coc is the backpacker vibe. Depending on your travel style, the drinking culture and touristy feel may not jive with you.
All things considered, I'm firmly of the opinion that Tam Coc is the best place to base your stay in Ninh Binh. Tam Coc offers a good balance of convenience and nature, and I think there are enough semi-secluded options in the Tam Coc area to overcome the over-touristy feel of the main street.
Further afield
There are also accommodations sprinkled north towards Trang An and Hoa Lu. Embedded in Ninh Binh's rice fields, these hotels feel truly secluded, and usually have a higher price tag as a result.
Being isolated will limit your food and drink options. It will also be necessary to hire your own transportation to reach the sights.
Need a place to stay in Sapa? Here are the best accommodation options in Lao Cai.
---
How to get to your hotel from Ninh Binh bus or train station
Most tourists arrive in Ninh Binh city at either the bus stop or train station. For detailed instructions on how to get to Ninh Binh from Hanoi and other cities in Vietnam, refer to the beginning of this post.
Your accommodation in Tam Coc can easily organise a car transfer for you. A cheaper option is to take a taxi from the station (just make sure they use their metre).
Heading from Ninh Binh to Hanoi or elsewhere, I highly recommend the limousine bus. It includes pick up from your accommodation in Tam Coc, eliminating the need to have to travel back to the city first. Again, this is something your accommodation in Tam Coc can organise on your behalf.
---
What to look for in a Tam Coc hotel
1. A nice view and a balcony: You've come to Ninh Binh to admire the gorgeous landscapes, so why would you want to box yourself in? Look out for a Tam Coc hotel with large windows and water or mountain (i.e. karst) views. Many accommodations closer to the centre of Tam Coc have garden views instead. Choose a place with a private deck or a communal terrace at the very least. Bonus points if there's a hammock involved.
2. Bike hire: Because Ninh Binh's attractions are spread out, hiring your own bicycle or motorcycle is necessary to get yourself around. Choosing a hotel that offers a rental service will save you time having to go into town to pick up and drop off a bike. Plus, you have a better chance of negotiating a price and reserving a bike ahead of time. Most accommodations in Tam Coc offer this service – some on this list even provide free bicycles for guests.
3. An on-site restaurant/bar: An easy meal and a few cold beers can be just the thing after a long day exploring Ninh Binh. Look for a hotel with an on-site restaurant/bar to sample home-cooking and have that easy option to fall back on.
4. Locally owned: I always recommend supporting businesses that are locally owned and offer a source of income to families, especially in Vietnam where foreign ownership is common. This can be difficult to gauge at face value, but if it's important to you, ask the property what the situation is before you book. Homestays where the family lives on the property are generally a safe bet.
5. AC & mosquito nets: Mosquito nets over the beds are standard in Ninh Binh. You should definitely bring your own bug spray as well. Bungalows are generally open and fitted with pedestal fans, while hotel rooms will have air conditioning. Either is fine in summer – but note that Ninh Binh can get chilly in winter. If you're travelling in the cooler months and you're sensitive to the cold, you might want to choose a place with reverse-cycle air-conditioning rather than a bungalow.
---
12 Fantastic Ninh Binh hotels for every budget
This curated list of Tam Coc hotels includes options for all tastes and budgets. The properties included here have been chosen based on my own experiences travelling to Ninh Binh, recommendations gathered from my friends and colleagues in Hanoi, as well as other traveller's reviews.
Tam Coc hotels map
Use this map to get oriented. The centre of Tam Coc is located where the main cluster of accommodations is. This is where you'll find most restaurants and bars.
Tam Coc dock, the departure point for Tam Coc-Bich Dong boat trips, is located a little to the west.
---
Best budget hotels in Ninh Binh
There's not much of a price difference between budget hotels and bungalows in Tam Coc. If you're on a shoestring, my advice is to spring for a bungalow and save cash somewhere else.
Nevertheless, if it's a hotel room you prefer, here are three budget-friendly Tam Coc hotels noted for their cleanliness and service.
The Banana Tree Hostel
⭐ 9.2 traveller rating
From 5 USD/night
This popular Ninh Binh hostel features a gorgeous outdoor pool and plenty of common areas for socialising with other travellers. Choose between 4, 6 and 8-bed dorms, all comfortably furnished with private sleeping nooks and WIFI.
The location close to Tam Coc boat dock and the town centre is ideal both for sightseeing and boat trips, and for eating out and nightlife.
Cuong Hieu Homestay
⭐ 9.6 traveller rating
From 11 USD/night
This Vietnamese homestay is located close to the Tam Coc boat dock. Simple bungalow-style rooms are comfortable and clean.
Each of the doubles and family quads has its own private bathroom. A complimentary traditional Vietnamese breakfast comes included, and bicycle hire is available.
Tuan Ngoc Hotel
⭐ 8.7 traveller rating
From 19 USD/night
The swimming pool and terrace bar make this hotel a favourite among backpackers. Tuan Ngoc Hotel is family-run, and offers guests the usual spate of rental, tour and onward transport services.
Beds in the six-bunk dorm are the cheapest on offer. There's also double, triple and quad rooms at competitive rates if you want to upgrade. A simple breakfast is rolled into the nightly rate.
Tam Coc Victoria Hotel
⭐ 9.4 traveller rating
From 8 USD/night
Located right in the centre of Tam Coc, rates at Tam Coc Victoria Hotel are inclusive of breakfast, making it a pretty good deal. Newly built rooms are simple and have smart decorations. There's a rooftop patio and pool table outside.
Travellers rave about the helpful staff here, who can help you coordinate tours and transport. Double, triple and quad rooms are available, some with private balconies.
---
Best mid-range hotels & lodges in Ninh Binh
If you're after something more comfortable and with a touch more character but still prefer a familiar hotel set-up, these four mid-range Tam Coc hotels and lodges offer travellers a nice median.
Mua Caves Ecolodge
⭐ 8.4 traveller rating
From 36 USD/night
This is where we stayed on our first visit to Ninh Binh, and we were very happy with our choice. Mua Caves Ecolodge has an excellent price-quality ratio. Rooms are set just inside the entrance to the Mua Cave complex (guests get free entry to the caves and mountain).
The cozy double rooms are beautifully decorated and well-appointed, with exposed rafters and large pane-glass windows in the bathroom that look directly out onto a limestone formation. Breakfast comes included and is served in the property's restaurant.
The location is a little further out from Tam Coc, so you'll need your own wheels to get around. Free bicycles are available at the front gate.
Tam Coc Rice Fields Resort
⭐ 8.1 traveller rating
From 33 USD/night
Tam Coc Rice Fields Resort has a lower price tag, but it's still luxury by Ninh Binh standards. The hybrid accommodation has all the privacy and atmosphere of a detached bungalow, but with hotel-like interiors and amenities. Stylishly decorated rooms with bamboo walls each have a private stilted deck. Family-size or doubles are available, with either mountain or garden views.
The swishest of the lot are the Delux Bungalows, which boast interior rock walls, light fittings made from Vietnamese fishing baskets, and sparkling new bathrooms. The hotel grounds are made up of gardens, a gorgeous open-air dining sala and an outdoor pool. The location is a bit out of the way from Tam Coc, but there are a handful of local restaurants within walking distance if you prefer to eat outside.
Tam Coc Boutique Garden
⭐ 8.9 traveller rating
From 31 USD/night
The design of this boutique hotel embodies lakeside chic, with floor-to-ceiling windows and exposed brick walls. It's a new build, so everything is spick and span. The rooms (which sort of resemble glass boxes) are centred around a garden.
Cosy furnishings and heaters make this a great choice for winter, while the outdoor bar is an advantage during the warmer months. King, double, twin and family rooms, all with adjoining bathrooms, are on offer. Tam Coc Boutique Garden also offers free bicycles, and breakfast is included in the nightly rate.
---
Best over-water & garden bungalows in Ninh Binh
If you fancy a bit of rustic charm and don't mind embracing the elements, I highly recommend venturing a little further out and staying in an over-water or garden bungalow.
Perched in rice fields and pressed snug against limestone karsts, Tam Coc bungalows are among Vietnam's most unique accommodations. Spending a few nights in one is a truly unique experience.
Muong Village Ninh Binh
⭐ 9.0 traveller rating
From 35 USD/night
Muong Village offers budget-friendly luxe bungalows arranged around a gorgeous garden and waterway. The dining sala with thatched roof and water views is a highlight.
I adore the bamboo water wheels scattered around the property – traditional infrastructure used by the local Muong people for whom the hotel is named. (You can also see these water wheels in the nearby Pu Luong Nature Reserve).
Each bungalow is beautifully furnished with natural bamboo and wood, and decorated with traditional Vietnamese textiles and handicrafts.
The location north of Hang Mua on the way to Trang An is peaceful and secluded.
Tam Coc Horizon Bungalow
⭐ 9.8 traveller rating
From 50 USD/night
Wedged between a rice field and a limestone karst, it doesn't get much more 'Ninh Binh' than this. Tam Coc Horizon Bungalow is pretty secluded yet it's just a 15 minute walk to the Tam Coc boat dock.
I like the fact that the property is leafy and has good road access for anyone who is renting a scooter. Here's the real kicker: This property offers several cave bungalows (the only ones I've seen in Ninh Binh), with outdoor bathrooms that are literally built into the karst rock.
The restaurant is also partially located in a cave, so you can enjoy the complimentary breakfast and other meals up close to nature. The bungalows themselves have polished interiors and quality linens. Triples, family-sized or double bungalows with super king beds are available.
Nguyen Shack Homestay
Please note: Nguyen Shack Ninh Binh in temporarily closed.
Nguyen Shack offers waterfront bungalows perched over the rice fields. Each one has an outdoor patio strung up with a pair of hammocks, a grand four-poster bamboo bed, and a private bathroom where you can look out over the karsts from the shower.
The location close to the entrance to Mua Cave is great if you're planning to walk up to the lookout for sunrise or sunset. Otherwise it's a bit of a distance from Tam Coc.
The on-site restaurant/bar is excellent though, and there are bikes available to rent. There are also double rooms with a shared bathroom in a larger bungalow available if you're after something cheaper.
Nguyen Shack also has branches in Phong Nha and Can Tho in the Mekong Delta.
Tam Coc Hello Homestay
⭐ 9.7 traveller rating
From 40 USD/night
New to the Ninh Binh scene in 2018, this property is made up of three small cottages. Guests rave about the hospitality of the local family who run Tam Coc Hello Homestay.
Each of the bungalows is air-conditioned, has a private adjoining bathroom, and sleeps up to three people. There's an on-site restaurant serving home-cooked breakfasts and dinners, and some lovely outdoor spaces guests can enjoy.
As with most Tam Coc hotels, your hosts can help with transfers, motorbike rentals, and organising tours around Ninh Binh. I expect they will scale up their operation in the coming months and add more bungalows.
---
Best luxury resorts in Ninh Binh
There are a range of luxury hotel options in the Ninh Binh area, but only a couple in Tam Coc. These properties boast top-notch fit outs and guest services. What they might lack in atmosphere, they more than make up for in perks.
Ninh Binh Hidden Charm Hotel & Resort
⭐ 9.0 traveller rating
From 120 USD/night
Spacious rooms and decorations to rival any five-star hotel chain, Ninh Binh Hidden Charm is one of Northern Vietnam's most beautiful accommodations. They haven't skimped on the dark wood, floor-to-ceiling curtains or luxe beds.
My only criticism is that it does look and feel a bit detached from the outside world – but hey, sometimes you want your hotel to be your hideaway.
Family rooms sleep four people, and there's also doubles and twins on offer. My pick are the superbly furnished, 75-square-metre suites, which have timber floors, claw foot bath tubs and separate sitting areas. Outside, you'll find an incredible pool and hot tub.
This resort is located within walking distance to Tam Coc's main strip, but is still far enough from the hubbub to feel like a peaceful retreat.
---
Have you stayed at any of these Ninh Binh hotels? Perhaps there are other Ninh Binh hotels you would like to recommend to fellow travellers. Share your experiences and name drop your favourites in the comments below!
---
Where to stay in Ninh Binh: Save it
---
More Vietnam travel resources