Yerevan is one of my all-time favourite cities and a place I never tire of visiting. This curated guide to Armenia's capital city brings together 25 of my favourite things to do in Yerevan, including must-sees, the best free activities, and quirky and alternative attractions.
On my first visit to the Caucasus, Armenia fell smack bang in the middle of my itinerary. I had originally planned to spend a few weeks travelling all around the country. But not long after stepping off the train in Yerevan, I had changed my mind and decided to spend a couple of weeks in the capital instead.
Yerevan is small, but it's my kind of city. It's the kind of place that warms your heart and lifts your spirits; a city of parks and fountains, outdoor bars and cafes, music and laughter, independent shops and creative spaces, sprawling markets and cute boutiques.
And with views like this, how could you not fall a little bit in love?
Another capital on the cusp of Europe and Asia, Yerevan is one of the oldest continually inhabited cities in the world. Its inhabitants have weathered a recent history so tragic it almost defies belief. Hard times have made Armenians proud of their identity and heritage, and their capital is in many ways an outward expression of that. This is where you'll find most of the country's top museums, cultural institutions, and restaurants that keep Armenia's culinary traditions alive.
With its pink tuff-stone facades, wide boulevards and fountain-filled squares, Yerevan is a walking city and a photography lover's dream. This guide brings together my favourite things to do in Yerevan plus my top visitor's tips.
---
Please note: This post contains affiliate links, meaning I may earn a commission if you make a purchase by clicking a link (at no extra cost to you). Learn more.
---
Yerevan Cheat Sheet
Where to stay in Yerevan:
• Highland Hostel – Budget hostel 10 minutes from Republic Square
• Republica Hotel – Mid-range hotel decorated with traditional carpets & with views of Ararat
• Villa Delenda – Boutique hotel in a 100-year-old property with heritage furnishings
• Tufenkian Historic Yerevan Hotel – Luxury 19th-century-style hotel with modern suites & an onsite restaurant & carpet museum

Browse more Yerevan accommodations here on Booking.com.

Airport transfer: Book a private transfer to your hotel in Yerevan here. Prices start from $36 per group.

Best Yerevan city tour: Short on time or want to explore the city with a local? This private city tour hits all the major sights and includes a visit to the Tufenkian Carpet Museum Workshop.

Yerevan day trips: For budget-friendly day trips around Armenia, I recommend travelling with Hyur Service. They offer a large variety of long and short itineraries with professional guides and safe drivers.
Best time to visit Yerevan
Yerevan is an all-weather city, but there are still defined high/low seasons and times of the year when the forecast is more likely to be on your side.
I would avoid visiting Yerevan in summer (June through to early September) – this is high season when prices go up, plus it's stifling hot (up to 35 or 40 degrees Celsius in the city). Winters in Yerevan are quite mild, and the temperature rarely drops below zero. January is the coldest month, with average daytime temperatures of 2 degrees.
I first visited Yerevan in spring and still think this is one of the nicest times to visit the city (and Armenia as a whole). May can be a bit rainy, but April/May is generally very pleasant temperature-wise. Outdoor cafes start reopening and you'll see beautiful flower markets overflowing on every sidewalk. The energy is wonderful.
I had the pleasure of spending an Orthodox Easter in Yerevan and loved observing Easter traditions. I also had a chance to mark Genocide Remembrance Day in Yerevan, a sombre yet heartwarming occasion that commemorates the events on and around April 24, 1915.
Fall (late September to November) is temperate and another nice time of year to visit.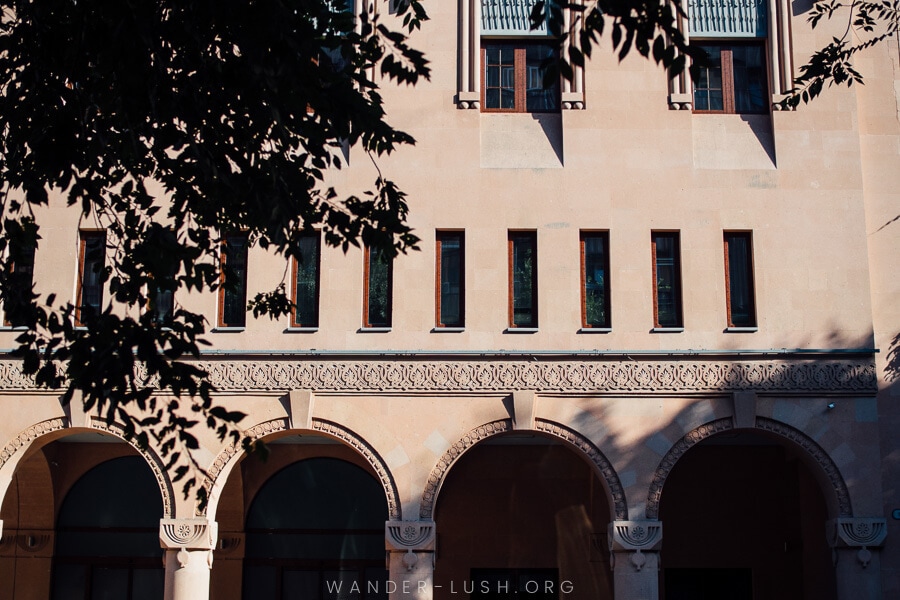 How to get to Yerevan
Zvartnots International Airport is located 15 kilometres west of Yerevan and is Armenia's main hub for air travel. The airport is serviced by Qatar Airways, Pegasus, FlyDubai and Wizz Air, making it relatively easy to reach Yerevan from Western Europe, Turkey and the Middle East.
→ Book a private transfer to your hotel in Yerevan here. Prices start from $36 per group.
If you're travelling overland, there are several options available for entering Armenia from neighbouring Georgia or Iran. Because of Yerevan's location and the quality of roads, it's more convenient to enter from Georgia.
Note that Armenia's borders with Azerbaijan and Turkey are closed and overland travel is not permitted. If you're coming from Azerbaijan, you will need to cross through Georgia first. I recommend using the night train to get from Baku to Tbilisi.
How to get to Yerevan from Tbilisi
My preferred way to travel between Georgia and Armenia's capital cities is on the overnight sleeper train. Trains run every night in the summer high season and every second night in the low season.
Trains are comfortable, safe, fast – and fun. Find my comprehensive guide to the Tbilisi Yerevan train here (and find a code to buy discounted tickets inside).
Marshrutka minivans and taxis are also available. I personally try to avoid long-distance road travel in the Caucasus whenever possible, but if you prefer not to use the railway, then this is another option. The ride takes 5-6 hours on average including border procedures.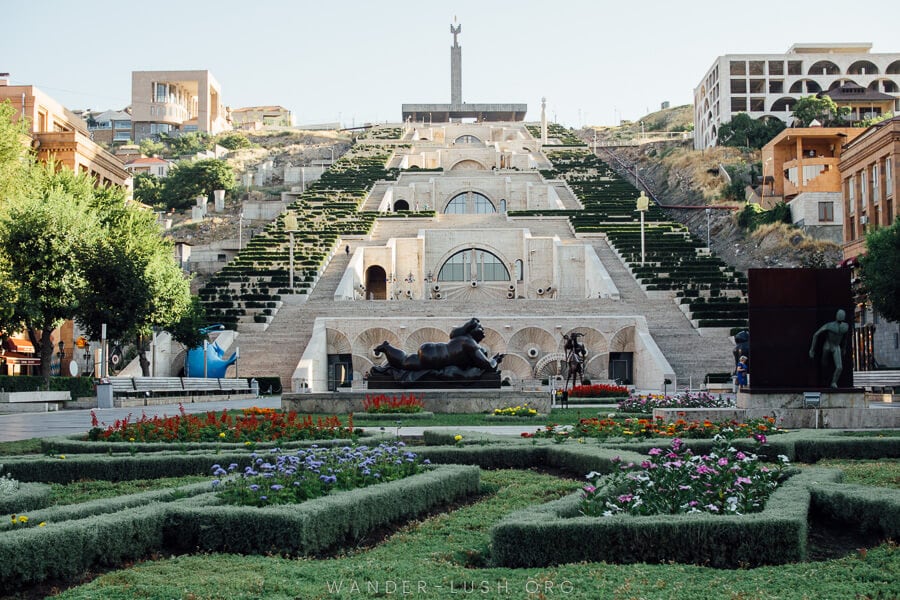 How many days do you need in Yerevan?
To see the highlights, experience Yerevan's cafe culture and soak up the city atmosphere, I recommend spending at least 2 full days in Yerevan, 3 if possible. You could very easily stay longer – and you might be tempted to!
While you can get a good overview of Yerevan in the space of a day, you will definitely feel rushed and you'll have to sacrifice on some things.
One of the best things about Armenia is that you can travel almost anywhere in the country from Yerevan and still be back for a late dinner. Thus I also recommend setting aside 1 or 2 additional days for side trips from the capital.
You'll find my favourite day trips from Yerevan listed later in the guide.
Is Yerevan safe for tourists?
Yerevan has very low crime rates overall and although theft and pickpocketing do occur from time to time, the chances of you being targeted as a tourist are very, extremely slim.
In my experience, people in Yerevan are far more likely to shout you a taxi fare or a drink than to try and swindle you (this has happened to me multiple times). Tourist scams do occur, but nowhere near as often as in some Western European capitals.
Based on my own experiences and from talking to other travellers and friends who have lived in Yerevan, this is an extremely safe city overall, even for solo female travellers. I would not hesitate to walk alone down a city street in Yerevan at night, and similarly I would have no reservations about using the metro, visiting crowded places, etc.
That doesn't mean you shouldn't exercise common sense and a normal level of caution when visiting Yerevan. Take care of your belongings, avoid carrying large amounts of cash on you, and be mindful of personal space.
Be vigilant when crossing the street. Use a taxi app to book cabs or negotiate the fare in advance. Avoid travelling on the road after dark – traffic and road safety are probably the biggest safety issues for tourists in Armenia, just as they are concerns in neighbouring Georgia.
Protests and demonstrations do occur in Yerevan; it's best to avoid large gatherings in case things get out of hand.
Is Yerevan expensive?
Much like Georgia, Armenia is an extremely budget-friendly destination overall. Being the capital, Yerevan is one of the more expensive places to visit in the country but it's still very affordable, certainly by European city standards. Personally I find Yerevan a touch more expensive than Tbilisi.
The official currency in Armenia is the Armenian dram or AMD. At the time of writing 1 USD = 528 AMD.
Here are some approximate costs (per person) based on my most recent trip to Yerevan:
One night in a mid-range hotel/guesthouse: 14,000 AMD (26 USD)
Meal in a mid-range restaurant: 4000-7000 AMD (7.50-15 USD)
Latte in a cafe: 1300 AMD (2.40 USD)
Bottle of Armenian wine: 3500 AMD (6.60 USD)
Metro fare: 100 AMD (0.20 USD)
Taxi fare within the city: 500-1000 AMD (1-2 USD)
Museum ticket: 2000 AMD (3.80 USD)
A mid-range traveller staying in a hotel/guesthouse, eating out twice a day, visiting museums and using a combination of metro and taxis to get around should budget around 25,000 AMD (47 USD) per person per day for Yerevan.
You can very easily reduce your costs by sticking to free attractions (there are plenty on this list), eating local meals, and staying in budget-friendly hostels or guesthouses.
---
25 awesome things to do in Yerevan
This curated list brings together my favourite free things to do in Yerevan,alternative and offbeat attractions, museums and galleries, and classic Yerevan experiences that I consider must-dos!
1. Stroll around Republic Square
Republic Square (also known simply as 'the Square' or Hraparak) is the heart and social centre of Yerevan. This is where you can see some of the city's most impressive stone buildings (including the National Museum) arranged around a large open plaza. In spring and summer, tulips and roses bloom around the edge of the square.
When it was constructed between the 1950s and 70s, city planners flattened Yerevan's old town and erected the square right on top. That's why Yerevan doesn't have a defined 'Old Town' area like Tbilisi. At the time of my first visit in 2017, work had just started to construct a 'new old town' using fragments of recovered tuff stone.
Originally called Lenin Square, this was once a marching ground for military parades. Now, Republic Square is a gathering place for Yerevanites young and old – and a very popular spot to grab an ice cream cone or a cup of coffee on a sunny afternoon.
Did you know that Yerevan gets 300 days of sunshine every year? Republic Square is the perfect place to soak up some rays. Every night, the square's Dancing Fountain lights up for a show – but I prefer this area during the day when it's chokkas with people. The atmosphere is great.
2. Drink from a Pulpulak
Yerevan's drinking fountains, known as Pulpulak, are another unique feature of the city's urban planning. Most of the fountains were erected in the 1920s. Incredibly, there are more than 1,500 in total – once you know what to look for you'll notice them on almost every street corner and in parks and squares everywhere.
The fountain with the most impressive design is Yot Aghbyur ('Seven Springs'), which sits on the western side of Republic Square near the museum and has been a fixture of the city since 1965.
Crowds of thirsty punters queue to drink from the seven water bubblers. Do as the locals do and take a quick, healthy gulp of the fresh, icy cold water whenever you pass by – just don't let your lips touch the fountain!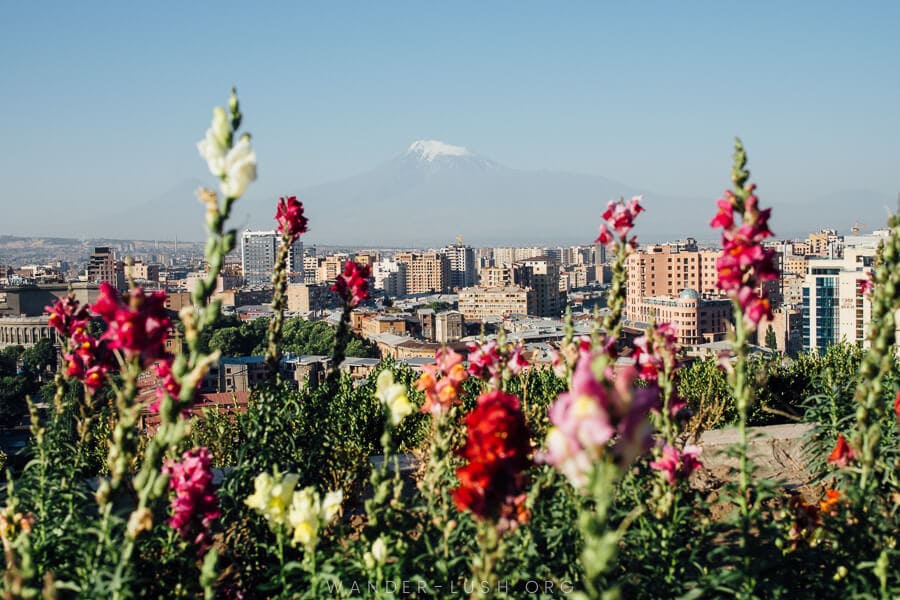 3. Summit the Yerevan Cascade for a view of Mount Ararat
On the opposite side of the city from Republic Square, the massive limestone staircase that is the Yerevan Cascade rises up to link the lower and upper parts of the city. One of the best things to do in Armenia is climb the Cascade for a view of Yerevan and Mount Ararat.
Start in the Sculpture Garden that skirts the bottom of the stairs. Here's where you'll find a collection of provocative and humorous works by Colombian artist Fernando Botero. 'Smoking Woman' and 'Gatto' (the cat) are my favourites.
You then have the option to climb the outdoor Cascade stairs or to head inside to the Cafesjian Museum of Art and ride the escalators to the top. Ascending the massive hillside staircase will give you close-up views of the Soviet-style stone reliefs, fountains and sculptures that decorate every tier.
Inside, encased within the stairs, there is a series of galleries that showcase different art and design exhibitions. Four of the galleries (including the Sasuntsi Davit Gallery) are free to visit while others require a ticket.
Once you get to the top of the Cascade you'll be rewarded with gob-smacking views. On a clear day, fabled Mount Ararat – the spot where Noah is said to have set down his Ark – rises above the rooftops.
Save this activity for a clear day. My best tip is to get there as early as possible, especially in summer, as the sky tends to get progressively hazier as the day goes on. In spring and winter you can climb up for sunset and often get a clear picture of Ararat.
Address: 10 Tamanyan Street

Get there: 30-minute walk or 10-minute taxi ride from Republic Square

Opening hours: 24/7 (outside); 8am-8pm Friday to Sunday (Cafesjian)

Cost: Free if you stay outside; 1000 AMD to visit all the Cafesjian galleries
4. Search for treasure at the Vernissage Market
Yerevan's biggest outdoor market, the Vernissage, occupies all of the central Charles Aznavour Square. It began in the 1980s when a group of local painters started displaying their works outside the art institute on Buzand Street. Today it's a huge indoor-outdoor market selling everything from canvases and carpets to second-hand treasures and handcrafted souvenirs.
As a rough guide, you can find most artists and craftspeople in the undercover section while antiques and vintage items are sold out back.
My favourite part of the Vernissage is the carpet section. Vendors set up along the side of the market, displaying a dizzyingly beautiful array of Caucasian rugs hung on tree branches and draped over the hoods of vintage cars.
Browse the rows of stalls, meet the artisans, rummage for antique coffee pots and cute knick knacks, then walk yourself up and down 'carpet row' a couple of times.
Address: Buzand Street

Get there: 10-minute walk from Republic Square

Opening hours: Daily from 7am-6pm

Cost: Free to browse (but keep your wallet handy!)
For tips on shopping for textiles at the Vernissage Market and elsewhere in Armenia, check out my Textile Lover's Guide to the Caucasus.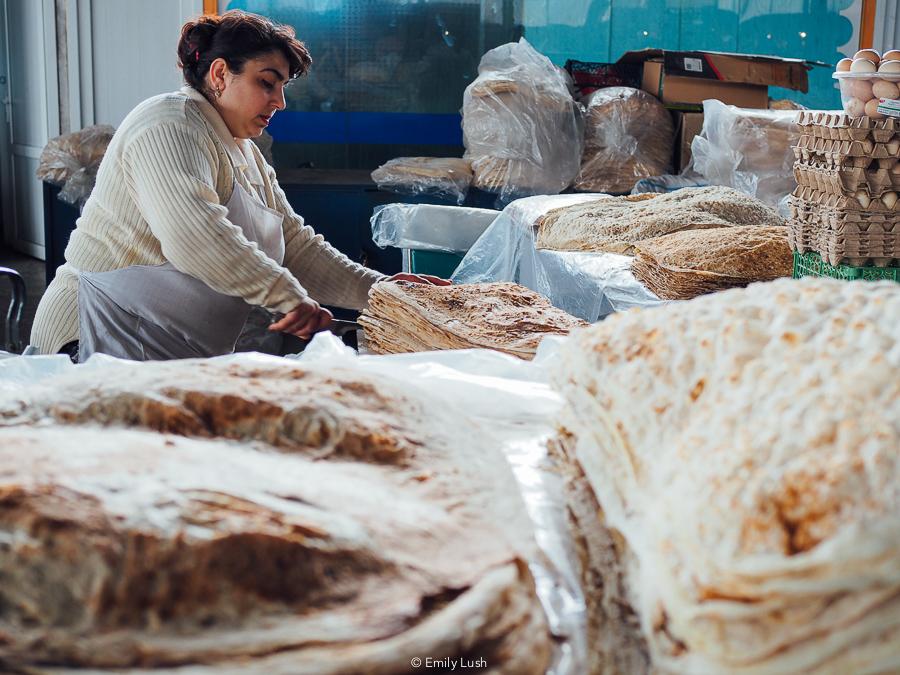 5. Shop for lavash at the GUM Market
In Armenia, lavash is an essential accompaniment to every meal. The technique and ritual involved in making and eating the paper-thin bread is so intertwined with Armenian heritage that in 2014, UNESCO recognised it as part of the country's intangible cultural heritage.
Lavash comes in an astounding array of colours and textures, each one more delicate and airy than the last. The best place to see huge lavash sheets being prepared and sold is at the GUM Market on Movses Khorenatsi Street.
This is one of my favourite markets in the Caucasus. It's relatively small, but I usually spend a good hour here roaming the aisles, trying to guess what the more foreign-looking items might be, taste testing (people are always offering samples!), and photographing the vibrant displays.
The lavash shops are along the left-hand wall of the main hall. At the front of the market you'll find candied fruits and nuts. Don't miss the back section where the fresh produce and pickles live!
If you're curious to see how Armenian lavash is made, check out this short video I made on a day trip from Yerevan:
Address: 35 Movses Khorenatsi Street

Get there: 5-minute walk from Zoravar Andranik metro station (2 stops from Republic Square)

Opening hours: 11am-5pm daily

Tip: I recommend visiting around noon when the market is liveliest

→ For more photos and tips, see my guide to visiting the GUM Market.
---
6. Learn about the history of Yerevan on a free walking tour
The city of Yerevan, like the nation of Armenia, has a long and complicated past. If you really want to sink your teeth into local history and culture while ticking off the major landmarks, then I highly recommend joining a walking tour.
Yerevan is home to an excellent free walking tour program that offers both general and culture-focused itineraries. Tours last 2-2.5 hours (although I ended up spending 4 hours with my guide when we did the introductory tour!), and usually depart from Republic Square. Remember to tip.
If you prefer to explore at your own pace and with your own guide, this private 6-hour city tour hits all the major landmarks plus Tsitsernakaberd and the Carpet Museum Workshop. It includes hotel transfers and is a good option if you want to spend more time sightseeing and less time on your feet.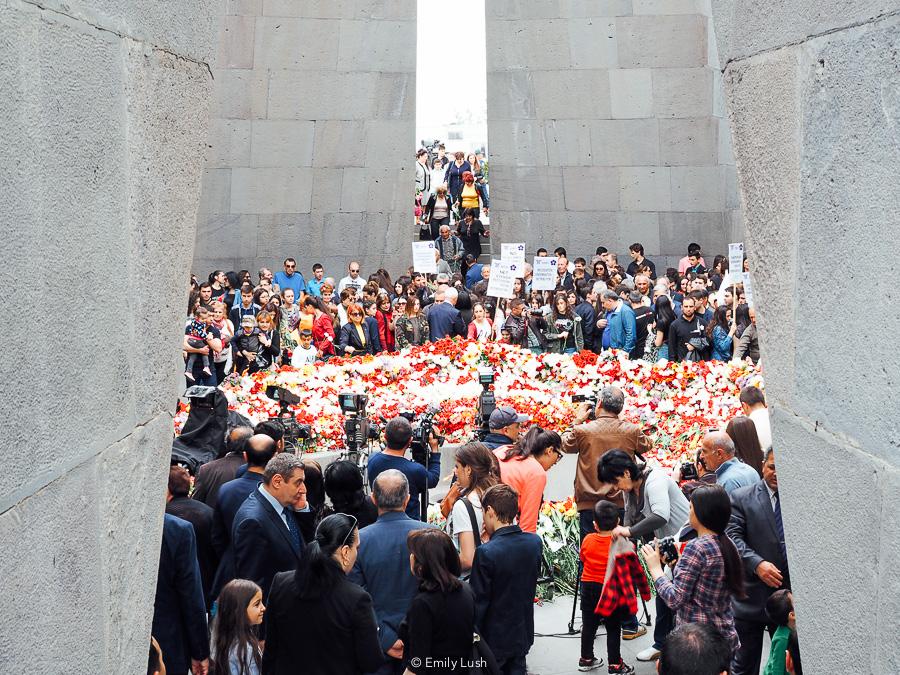 7. Visit the Armenian Genocide Museum & Memorial
While you're out enjoying the finer things Yerevan has to offer, remember that things haven't always been so rosy. The events of 1915 cast a long shadow over Armenia and are never too far from people's memory.
As an Australian I'm embarrassed to admit that I knew nothing about the Armenian Genocide before I arrived in Yerevan. As uncomfortable as it may be, taking the time to learn about this chapter of world history that many of us have forgotten about is an absolutely essential part of any visit to Armenia.
The best place to learn, reflect and pay your respects is at Tsitsernakaberd, the Armenian Genocide Memorial Complex. The main part of the outdoor memorial consists of 12 concrete slabs, each representing a lost Armenian province. The eternal flame laid 1.5 metres deep is a tribute to the victims of the genocide.
Located next to the memorial, the Armenian Genocide Museum does an outstanding job of leading visitors through the tragic events of April 24, 1915. At times the exhibition is graphic and utterly gut-wrenching, but at the end you come away with a sense of Armenia's fighting spirit and a new appreciation for the enduring culture, religion and traditions.
Get there: 10-minute taxi ride from Republic Square

Opening hours: 10am-5pm Tuesday to Sunday (closed Mondays)

Cost: Free entry (donations welcome)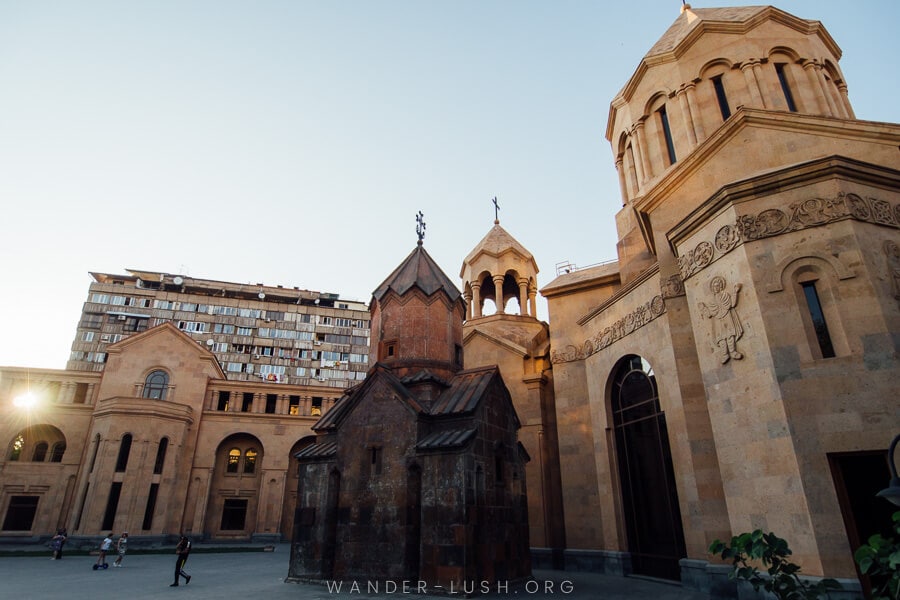 8. Step inside Katoghike, Yerevan's most beautiful church
There are dozens of churches in Yerevan, most built from stone in the same shades as the city's buildings. They can be easy to miss, especially when they're nestled at the foot of towering apartment blocks.
Katoghike Holy Mother of God Church was consecrated in 1264, making it one of the oldest churches in the city. The complex is the result of decades of additions and reconstructions. A tiny chapel – only big enough to hold a few worshippers – is dwarfed by a set of newer basilicas that encase it.
Parts of the complex (including an original 13th-century wall) have survived all kinds of hardships, from the threat of Soviet city planning to earthquakes. In this way, I see it as something of a motif for Armenia in general. This place has a special aura and reverence about it, especially in the late afternoon when the sun sinks behind the bell tower, lighting up the plaza and illuminating the stone.
Address: 17 Abovyan Street

Get there: 15-minute walk from the Cascade

Opening hours: 9am-8pm daily

Cost: Free

Tip: Remember this is an active place of worship – please be respectful, observe the dress code and avoid photographing parishioners
9. See the Blue Mosque, the last active mosque in Armenia
Being the first nation to adopt Christianity as its official religion, the vast majority of Armenians have worshiped the same god since 301 AD. Modern-day Yerevan is extremely diverse, with Jews, Yazidis, Kurds and Syrian Muslims all calling the capital home.
Built in the 18th century, the Blue Mosque was the largest of Yerevan's eight mosques and is the last remaining Islamic house of worship in Armenia today. It's mainly used by the city's Iranian community and embassy staff.
In a gesture of good faith, the mosque was leased to the Iranian Embassy in Yerevan in 2015. The turquoise, indigo and butter-yellow mosaics on the facade and exterior dome were restored and can now be admired from the leafy gardens out front. Don't miss the elaborately decorated entrance that faces onto the road.
The mosque doubles as a cultural centre offering classes in Farsi. It's possible to go inside when prayers are not in progress – I haven't ventured in myself, but from photos, the brick domed interior looks impressive. Appropriate dress (including a head covering for women) is required if you want to venture any further beyond the garden.
The Blue Mosque is a symbol of the cordial relationship between Armenia and neighbouring Iran. The two countries have a visa-free tourism arrangement (a huge number of Iranians visit Yerevan every year), and Iran has allowed Armenia to preserve several Apostolic churches that fall within the Islamic Republic's borders.
Address: 12 Mesrop Mashtots Avenue

Get there: 15-minute walk from Republic Square

Opening hours: 10am-1pm & 3pm-6pm daily

Cost: Free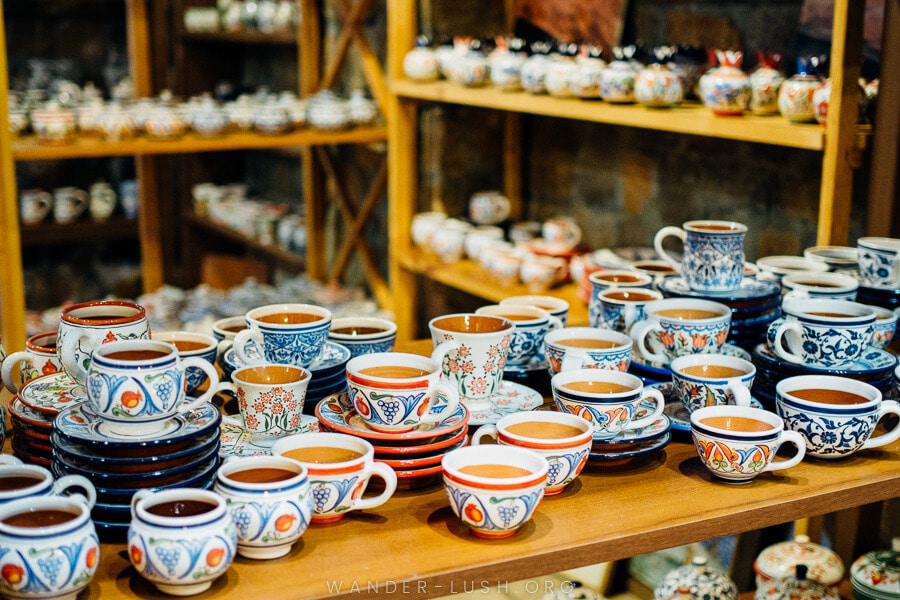 10. Browse Yerevan's small galleries & boutiques
The whole of Yerevan sometimes feels like an outdoor gallery, with painter's easels, street performers, murals and colourful cafes on every corner. There are plenty of small galleries and boutiques where you can browse Armenian art, ceramics and handicrafts.
Dalan (pictured) is one of my favourite gallery spaces and doubles as a souvenir shop. Whether it's fashion, hand-painted ceramics, tea, honey and other edibles, knickknacks, Soviet memorabilia or textiles you're after, you'll find it for sale in Yerevan.
→ For more advice on what to buy in Yerevan, see my guide to Armenian souvenirs and Yerevan shopping map.
11. Marvel at the old-worldly LUYS Bookstore
One of the first bookshops in Yerevan, you can't walk past LUYS without being tempted to poke your head in and peek at the pretty interior. The shop first opened in 1940 as a tobacconist and features the original painted ceilings and walls, carved display cabinets and inlay floors.
The name luys means 'light', probably in reference to the sunbeams that stream through the shop windows illuminating the shelves of hardcover books, manuscripts and novels.
You'll find literature in Armenian, English and Russian as well as paintings, postcards, paper goods, and other small souvenirs for sale here.
Address: 45 Mesrop Mashtots Avenue

Get there: 5-minute walk from the Cascade

Opening hours: 9am-6pm Monday to Saturday

Cost: Free to browse
12. Ride the Yerevan Metro & admire the station architecture
In the Soviet era, when a city's population hit one million people a state-sponsored metro would be built for the people. Anything less, and a simple tram system would suffice.
I'm told that Yerevan's population never met the threshold but the city managed to bypass these rules by convincing authorities that the repatriation of the Armenian diaspora would cause the population to balloon. (It didn't – in fact, Yerevan's population wouldn't hit one million until 2012!)
Yerevan's metro line officially opened in 1981 and services just 10 inner-city stations. Tunnels are burrowed 20-70 metres below the streets, and some stations are located above ground. It's an easy way to travel from one side of the city to the other – and riding the metro is a fun experience in and of itself.
Yerevan's metro is very retro – some of the original blue cars still shuttle along, and the system continues to operate on a plastic token system. To ride the trains, you must first exchange a coin for a token at the cashier desk inside the entrance.
You can find some great examples of quirky metro station art and architecture in Yerevan, with the most impressive Soviet-style wall friezes located on the platforms at Yeritasardakan Station and Barekamutyun Station. The underground Republic Square Station is very impressive as well, with its subterranean fountain and sculptural roof opening.
Cost: 100 AMD per ride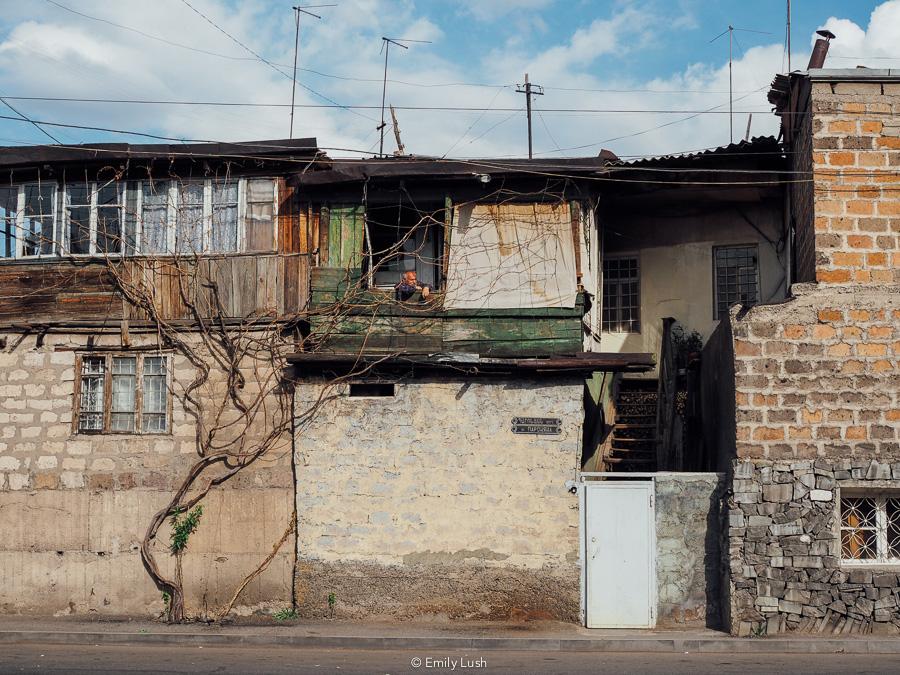 13. Explore Kond, Yerevan's oldest neighbourhood
While you'll probably spend most of your time in Kentron, Yerevan's central district, you should also get out to explore Kond, a much smaller neighbourhood on the city's western fringe.
In the absence of an official old town, the accolade of Yerevan's oldest area goes to Kond. The neighbourhood is elevated on a hillside and can be reached either by steep street or via any one of the narrow staircases that lead up from the main road. Kond is mainly residential with an assortment of character-filled, tumbledown houses, overgrown gardens, and patched-up shacks.
Don't be expecting a picture-perfect old town; Kond is a bit rough around the edges but beautiful in its own threadbare way. If you enjoy architecture and street photography, this is a great place to get lost for a couple of hours.
Get there: 30-minute walk from the Cascade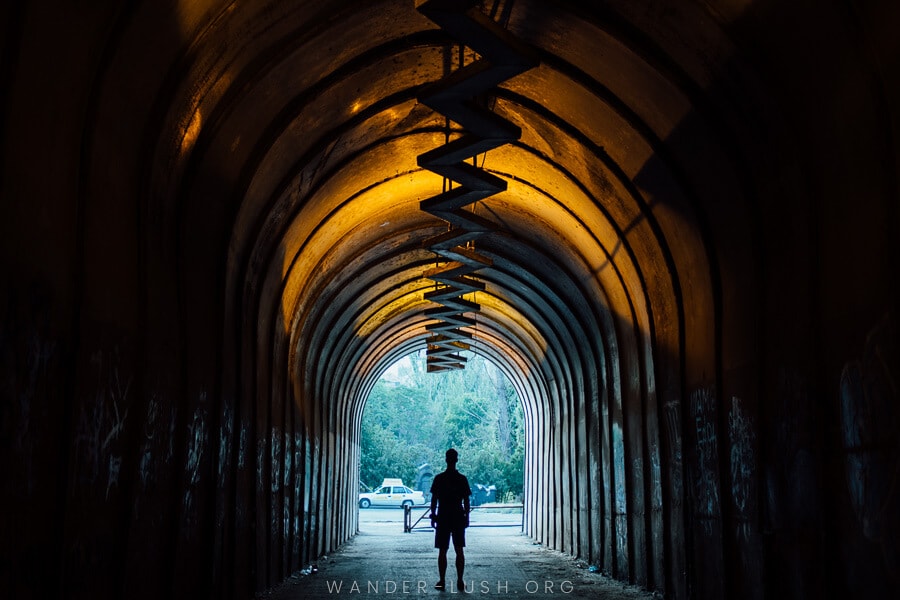 14. Walk through Kond Pedestrian Tunnel to Hrazdan Gorge
The Kond Pedestrian Tunnel is one of Yerevan's hidden gems. Built in the Soviet era, the long pedestrian walkway cuts under the Kond neighbourhood, joining the city centre with Hrazdan Gorge.
Sections of the dimly lit 500-metre tunnel are decorated with graffiti and street art. On any given afternoon you'll find the tunnel full of couples walking arm in arm, families out for a stroll and kids riding their bicycles.
At the end you emerge in Hrazdan Gorge, an unexpected urban green space that runs along the edge of the city by the river. Emerging from the tunnel on the other side of the rock wall, you almost immediately feel as if you've escaped the city and been transplanted to an urban oasis.
This is a great place to stroll in the fresh air. The Armenian Genocide Memorial can be spotted on the hill above the river, and you can follow the low path all the way around to the Yerevan Brandy Company. There's even a zip line in the gorge.
Get there: 25-minute walk from the Cascade (5 minutes from Kond) – enter via Mashtots Avenue
15. Find the Children's Railway
As you walk north along Hrazdan Gorge you'll notice an apricot-coloured, castle-like building peeking out through the shrubs. This is the main station building for the Children's Railway.
In Soviet times, this miniature railway was an interactive classroom where kids could come and learn about train engineering. The 2-kilometre track is still functioning and in the warmer months, you can see groups of excited little faces peeking out as the locomotive chugs along through the gorge.
The wooden station building is dated 1937 and is a blast from Yerevan's Soviet past. Photograph the architecture, stroll through the nearby amusement park, or follow the railway track to find a natural swimming pool by the river.
Get there: 30-minute walk from the Cascade or Republic Square via the Kond Pedestrian Tunnel
16. Seek out Yerevan's Soviet throwbacks
Armenia was a Socialist Republic for almost 70 years. Some of the city's most prominent landmarks went up during this period, including the Opera House and Republic Square.
There are reminders of Armenia's not-so-distant Soviet past all over the city – fans of Brutalist architecture and Soviet nostalgia are guaranteed to have a field day. The most prominent examples of Socialist architecture in Yerevan include the Moscow Cinema and the hulking 'Commieblock' apartments around Andranik Metro Station (you can visit these on your way to the GUM Market).
Then there are the not-so-obvious Soviet-era constructions – many of them abandoned and untouched since the collapse of the USSR. These include the abandoned Soviet sports complex near the Genocide Memorial that's become popular among urbexers in recent years.
17. Stand in the shadow of Mother Armenia
One of the most conspicuous Soviet-era monuments in Yerevan is Mother Armenia, a 22-metre-high statue set in Victory Park above the Cascade. A statue of Stalin stood here until the spring 1962 when the dictator was replaced with the current statue.
A symbol of 'peace through strength', Mother Armenia was designed by Ara Harutyunyan and bears a resemblance and similar sentiment to other 'mother' statues in former USSR cities (including Tbilisi, where you'll find Mother of Georgia adjacent to Narikala Fortress).
Yerevan's Victory Park where the monument is located also comprises a war memorial, gardens and the Heroes Alley, where you can see some beautiful examples of carved Khachkar stones. It's very pretty in spring when the blossoms are out.
There is a second Mother Armenia statue in Armenia's second-largest city, Gyumri.
Get there: 10-minute taxi ride from Republic Square (behind Matenadaran)

Cost: Free
18. Visit the mighty Matenadaran Museum of Ancient Manuscripts
Officially the Mesrop Mashtots Institute of Ancient Manuscripts, the Matenadaran is set inside an imposing building on the hillside behind the Cascade. This is the safekeeper of the world's largest collection of Armenian manuscripts.
The institute was established in 1959 and is named after the man who developed the Armenian alphabet. The five-storey building holds an estimated 23,000 manuscripts and scrolls, plus another half-a-million archival documents, decrees and periodicals – many of them donated by the public.
A small cross-section of the collection is on display inside the Matenadaran's stately rooms, presented in antique wooden cabinets under glass. The illuminated manuscripts are particularly beautiful, and it's fascinating to see early examples of the Armenian alphabet, itself very unique.
The institute also has a copy of Urbatagirk, the first ever Armenian book published in Venice in 1512.
Address: 53 Mesrop Mashtots Avenue

Get there: 10-minute walk from the Cascade

Opening hours: 10am-5pm Tuesday to Saturday (closed Sundays and Mondays)

Cost: 1,500 AMD

Tip: You'll need to pay an additional 2,500 AMD if you want to take photos inside
---
19. See the world's oldest leather shoe at the History Museum of Armenia
With more than 49 museums and galleries to choose from, Yerevan is a history lover's dream. If you only have time for one more museum after the Genocide Museum and the Matenadaran, make it the History Museum of Armenia on Republic Square.
This institution houses some of the country's most significant archaeological finds, including the famous Areni-1 shoe, a 5,500-year-old leather shoe that was unearthed in Vayots Dzor in 2008. It's very well preserved considering it's the oldest leather shoe in the world!
The museum collection catalogues more than 400,000 items – a testament to Armenia's long history. Given that this region is the birthplace of viniculture, I also recommend seeking out the urns and other artefacts related to the area's winemaking tradition.
Address: Republic Square

Opening hours: 11am-6pm Tuesday to Sunday (closed Mondays)

Cost: 2,000 AMD
20. Visit the house museum of filmmaker Sergei Parajanov
One of Yerevan's quirkier institutions, the Sergei Parajanov House Museum is a small museum dedicated to the filmmaker and pioneer of 20th-century cinema who was born in Tbilisi but lived (and died) in Yerevan.
The museum recalls Parajanov's avant-garde career through a collection of eclectic (sometimes irreverent) films, mixed-media collages and personal possessions. It's a treasure box of curiosities and there are some truly wonderful art pieces in the mix. You really get a feel for his character and personality when you walk through.
Parajanov's cult classic film, The Color of Pomegranates (1969), plays on a loop on a TV inside the museum. I highly recommend watching the movie before you visit the Caucasus region. You can buy it on DVD here.
Address: Dzoragyugh 1st Street

Get there: 15-minute walk from the Blue Mosque (near Kond)

Opening hours: 10.30am-5pm daily

Cost: 1000 AMD
---
21. Watch the weavers in action at the Megerian Carpet Museum
If you're a fan of textiles and traditional crafts, don't miss visiting the Megerian Carpet Museum. The location is a bit further out and requires a taxi ride from the centre.
This private shop-museum is owned by a local family and exhibits a huge collection of antique and newly woven Armenian and Caucasian rugs. Wander through the carpet-laden rooms and compare the patterns and colours of different regional schools. Weaving and dyeing demonstrations usually take place during the day.
If you're in the market to buy an Armenian carpet, this is one of the best places to find an authentic original or hand-woven replica.
Address: 9 Madoyan Street

Get there: 20-minute walk from Garegin Nzhdehi Square metro station or 10-minute taxi ride from Republic Square

Opening hours: 9am-6pm Monday to Saturday (closed Sundays)

Cost: Free

Tip: If you don't have time to venture out to Megerian, there is a second carpet museum-shop in the bottom of Tufenkian Heritage Hotel, near the Vernissage Market.
---
22. See a show at the Opera Theatre
One of the best things to do in Yerevan at night is dress up in your fanciest attire and catch a performance at the Armenian Opera Theatre.
The circular theatre on Freedom Square opposite the Cascade is enveloped by gardens. The small lake nearby is called Swan Lake – a tribute to the theatre's first ballet performance in 1935. During the day, this is a lively area with children riding their bikes around the square and cafes set up along the nearby sidewalks.
At night, the theatre lights up and the show begins. There are two halls seating 1400 and 1200 people each. When full, the atmosphere is electric. I was lucky enough to see Swan Lake here in spring 2017.
If it's playing, try to see Anoush, the first opera performed in Armenian that's been on the playbill here since 1935. Otherwise I would suggest just buying tickets for whatever happens to be on – it's more about the experience.
My trip to the opera in Yerevan was quite unusual. I showed up on the wrong night (I had accidentally bought tickets for the previous night's performance) and ended up being snuck into the back of the theatre by a friendly stewardess! I had to stay on guard for the first half of the performance in case the rightful ticket holder showed up to claim my seat.
It's recommended to buy tickets (for the correct night!) in advance from the box office outside on Mashtots Avenue (open from 10am-8pm daily with a break from 2pm-3pm). Note that there is no bar inside the theatre. Cloak rooms and bathrooms are downstairs.
Address: Tumanyan Street

Get there: 15-minute walk from Republic Square

Performance times: Check the program here
23. Grab a drink at Yerevan's coolest bar
Yerevan nightlife is quite lively and there is no shortage of things to do once the sun goes down. According to my walking tour guide, Yerevan has more than 500 open-air cafes – I'd say that's a conservative estimate! At night, you'll find that many of these cafes transform into trendy wine and cocktail bars.
My favourite place to go for a drink in Yerevan is Mirzoyan Library. Set in a historic courtyard and house, it functions as a photography gallery slash library slash cafe during the day. The space was concocted by photographer Karen Mirzoyan to make her personal collection of fine photography books available to other young artists in the city.
In the evening, you can pull up an antique chair and sit on the rickety verandah or just perch yourself on one of the staircases. Wine and beer are served alongside non-alcoholic drinks. You can browse the books while you sip but you can't take them home – no library cards here!
Address: 10 Mher Mkrtchyan Street

Get there: 5-minute walk from Republic Square

Opening hours: Midday-midnight daily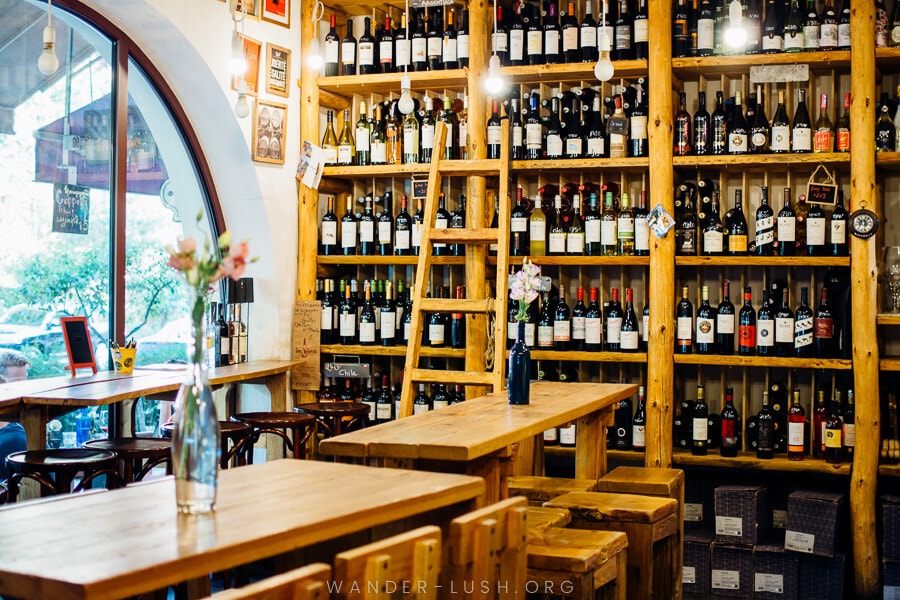 24. Taste Armenian wine at In Vino
Want to get acquainted with Armenian wine? Yerevan is home to the country's leading wine bar and shop, In Vino on Saryan Street.
More than 25 wines are available by the glass so you can try a selection of locally produced drops from Areni and Armenia's other wine-making regions. Prices start from a very reasonable 800 AMD.
For the full experience, pair your plonk with a tasting plate of local cheeses, cured meats and nuts. Delicious desserts also feature on the menu, or for something more substantial you can order a baguette sandwich (sold by the centimeter) or meals from nearby Tapastan.
Formal wine tastings are also available and include 4-6 Armenian wines.
Address: 6 Martiros Saryan Street

Get there: 20-minute walk or 5-minute taxi ride from Republic Square

Opening hours: 11am-midnight daily

Cost: From 800 AMD for a glass of wine

Read next: Where to do a wine tasting in Tbilisi, Georgia
---
25. Sip craft beer at Dargett
If wine isn't your cup of tea, Armenia has a budding craft beer scene with a growing number of specialty bars in Yerevan.
Dargett Craft Beer is the city's leading brew pub, with artisanal beers on tap, a huge selection of bottles, and a menu of crowd-favourite beer snacks (think fish and chips, onion rings and Poutine). Their own craft beers (including stout, pale ale and pilsners) are made in Armenia on local spring water
Address: 72 Aram Street

Get there: 15-minute walk from Republic Square

Opening hours: 11am-midnight daily

Cost: From 800 AMD for a glass of wine
---
My favourite cafes & restaurants in Yerevan
Anteb: The first place I go whenever I arrive in Yerevan. This no-frills restaurant specialises in Western Armenian cuisine and serves amazing Manti dumplings and Lahmahjoon topped flatbread. (⚑ Location & info).
Gouroo: A traditional Armenian breakfast of eggs, lavash, creamy butter and loads of fresh herbs is a great way to start the day in Yerevan. I enjoyed my breakfast at Gouroo, one of the many trendy cafes that's popped up in recent months. They do an all-day brunch on weekends. (⚑ Location & info).
The Green Bean: My go-to in Yerevan for good coffee and light, healthy meals. This cafe has a strong focus on fresh, plant-based food but the menu spans a huge range of offerings. There are 3 branches in the city, including one adjacent to the Cascade and another on Amiryan Street. (⚑ Location & info).
Sherep: 'Elevated' Armenian fare and scrumptious desserts, including a chocolate mousse with local brandy – yum. (⚑ Location & info).
Tapastan: Local wines and Armenian dishes served tapas sharing-plate style. (⚑ Location & info).
Dolmama: This restaurant is a bit more pricey but it's a Yerevan institution so I definitely recommend trying it once. The Dolma is excellent – obviously! (⚑ Location & info).
---
Recommended day trips from Yerevan
For budget-friendly guided tours from Yerevan, I recommend travelling with Hyur Service. I have personally used them several times. Guides are professional, drivers safe, and although the itineraries are often long, they usually incorporate lots of stops along the way.
Here are some of the most popular day trip options offered by Hyur and other companies. Some of these places can also be visited independently.
Garni Temple & Geghard Monastery: The 1st-century Garni Temple and medieval Geghard Monastery are within a 15-minute drive of each other and are thus often paired as a side trip from Yerevan. Both are visually spectacular and have a fascinating history. This is my top choice of easy day trip, involving roughly 2 hours of driving in total.
This full-day itinerary with Hyur Service combines Garni and Geghard with a visit to Lake Sevan and a lavash-baking workshop.
Echmiadzin & Zvartnots: Echmiadzin (Vagharshapat) is home to the stunning Mother See of Holy Etchmiadzin, one of the oldest cathedrals in the world. On the drive from Yerevan, tours often stop at the ruins of Zvartnots Cathedral and the much-photographed ring of columns that frames views of Mount Ararat. Total driving time is around 90 minutes. This trip can also be done independently by public transport (marshrutka).
Khor Virap: Khor Virap monastery is located roughly an hour from Yerevan, very close to the Turkish border. If you want spectacular views of Mount Ararat, this is the place to go.
This trip to Khor Virap with Hyur includes a wine tasting in Areni and a visit to Birds Cave where some of Armenia's most important archaeological finds were unearthed.
Lake Sevan: Armenia's largest lake and the beautiful Sevanavank Monastery is under 90-minutes drive from Yerevan. This isn't my top choice of day trip, but it's a convenient option if you want some fresh air and lake views.
This tour offered by Hyur visits Dilijan, Armenia's 'little Switzerland', after Lake Sevan.
Tatev Monastery: This iconic monastery accessed by cable car is in Armenia's far-south and can be visited in a day – but be warned that it requires a lot of driving (around 4.5 hours each way). I did this day trip on my first visit to Armenia and it was tolerable, but only because Hyur Service made lots of stops along the way, including at the wonderful Noravank Monastery. Read my tips for getting to Tatev from Yerevan here.
Haghpat & Sanahin: This is another long day trip (6 hours on the road at a minimum). If your itinerary allows, I recommend visiting the two UNESCO monasteries in far-northern Lori from Vanadzor instead.
This private tour to Lori from Yerevan includes hotel pick-up/drop-off and an English speaking guide.
Headed to Tbilisi next? Check out my list of awesome things to do in Georgia's capital city and my recommended Tbilisi day trips.
---
What are your favourite things to do in Yerevan? If you have any tips, please share them in the comments below.
---
Things to do in Yerevan: Save it to Pinterest
Armenia Travel Guide
Discover insider tips, itinerary inspiration, and all the best things to see, do and experience in Armenia!
Armenia Essentials
My favourite resources and tools for planning a trip to Armenia.
More from Armenia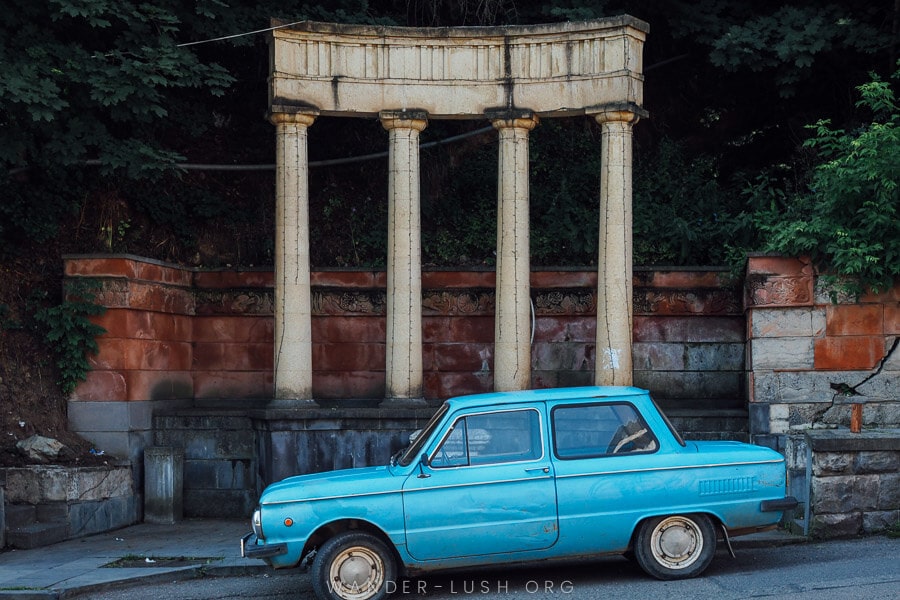 Armenia Travel Guide
Discover insider tips, itinerary inspiration, and all the best things to see, do and experience in Armenia!
Armenia Essentials
My favourite resources and tools for planning a trip to Armenia.
More from Armenia